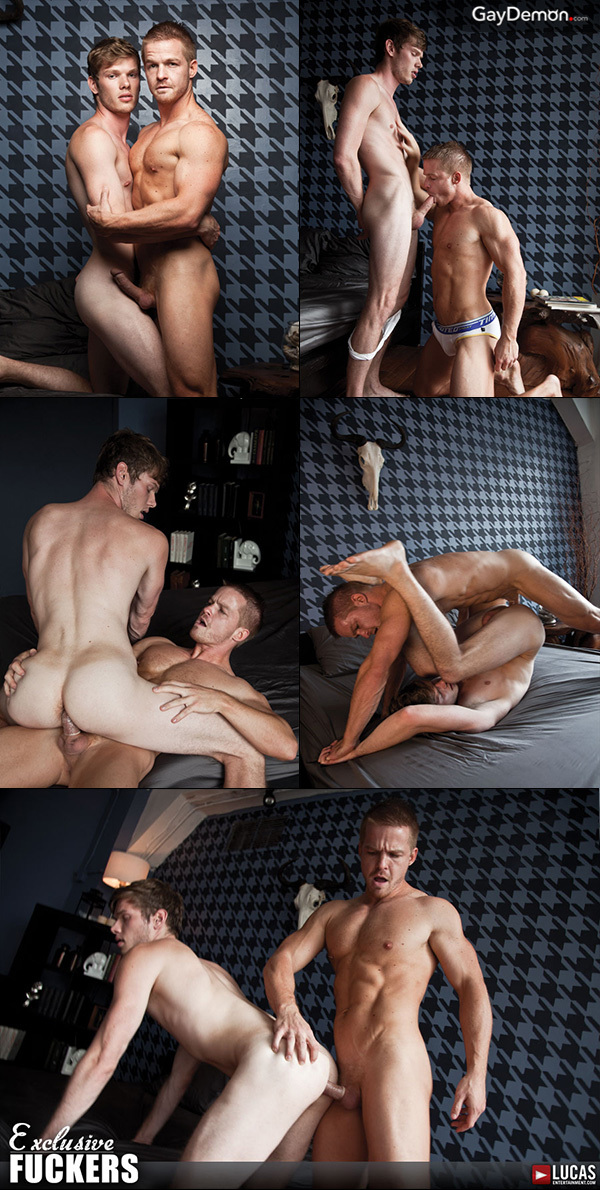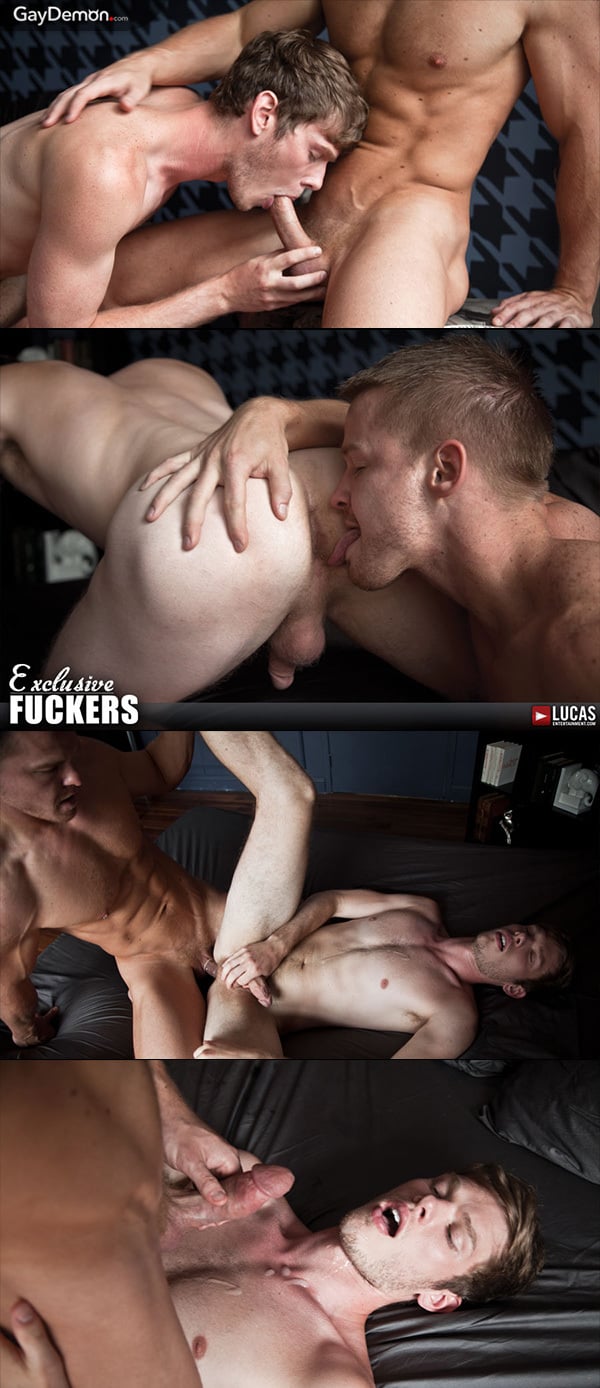 Liam Magnuson is a perfect and funny case study of the absurdity of the retiring gay porn star. Back in October 2013, Magnuson announced that he was leaving the porn business. But you'd hardly know it, his scenes continue to march out, there have been three in the past couple of weeks, including this latest one from Lucas Entertainment.
In mid January 2014 Falcon Studios started accepting pre-orders on their upcoming DVD California Dreamin' 1, which was billed as Liam Magnuson's very last scene, and he's wearing a summery head of hair. At the end of January MEN.com released "Office Party Regrets" with faux hawked Liam Magnuson fucking Rocco Reed, who retired from porn eight months ago. And last week, Lucas Entertainment released "Exclusive Fuckers" with Liam Magunson and Joey Banks, and Liam's wearing a full head of hair again, and even some face scruff.
But the never-ending retirement phenomenon isn't unique to Magnuson. Porn sites and studios don't release scenes as they're filmed; some release them quickly, others bank them for as long as a year. Magnuson still maintains on his Twitter feed that he's retired.
However, another part of the retirement phenomenon is that a porn star's departure is almost never final and comebacks are usually only a few months away. So I'm laying money that before summer ends, we'll be seeing this blond cutie unretire. And not only that, but Magnuson left the business just as he started bottoming, so no doubt he'll reinvent himself as a power bottom for the imminent comeback. The good news for fans is that while they wait for Magnuson to unretire, fresh "new" scenes will continue to roll out.
See more at Lucas Entertainment