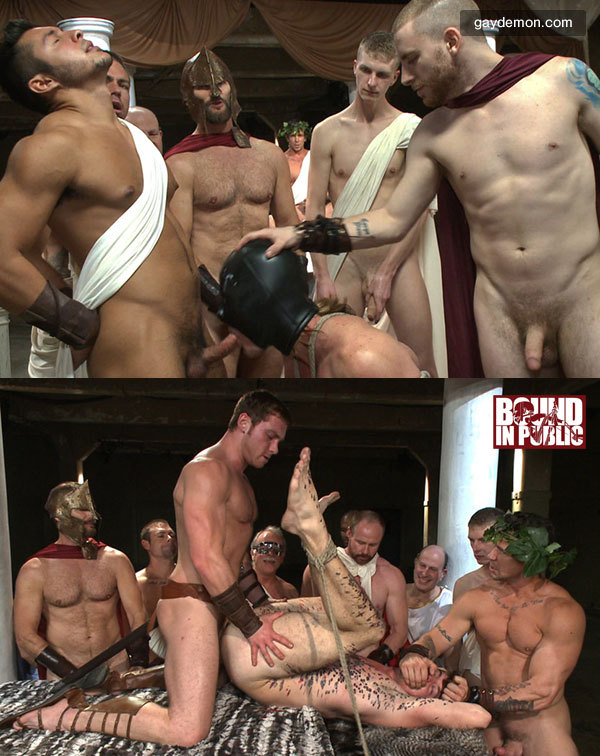 Gay porn is hysterical sometimes. Put a bunch of men in Roman togas and instead of grunting "suck my dick" they're hollering "Hail Caesar!" This latest scene from Bound in Public has gladiators Trenton Ducati and Connor Maguire punishing a criminal (Kip Johnson) with Roman-style justice -- an orgy.
The long-haired stud is hooded so they don't have to look at his ugly face, then they bend him over and the gladiators and their gang of horny men shove their big dicks down his throat. Stripped competely naked, the criminal is held down while the men pour hot dripping wax all over his body. You can barely seen any skin on his chest and belly.
And finally, the two gladiators each take an end. Connor rams his thick dick down the thief's throat while onlookers watch in amazement. And Trenton squats behind the slave and rams his banana-curved dick inside Johnson's beautiful ass. But this criminal's punishment isn't over until the hoard unloads their nuts all over his face, which turns out not to be ugly after all.