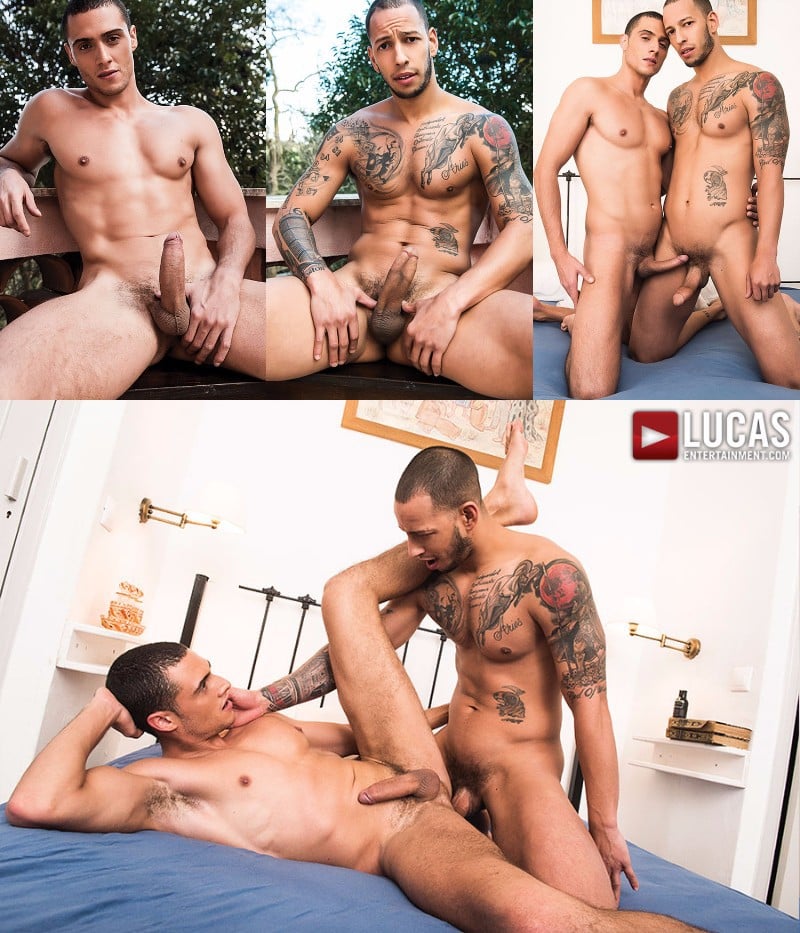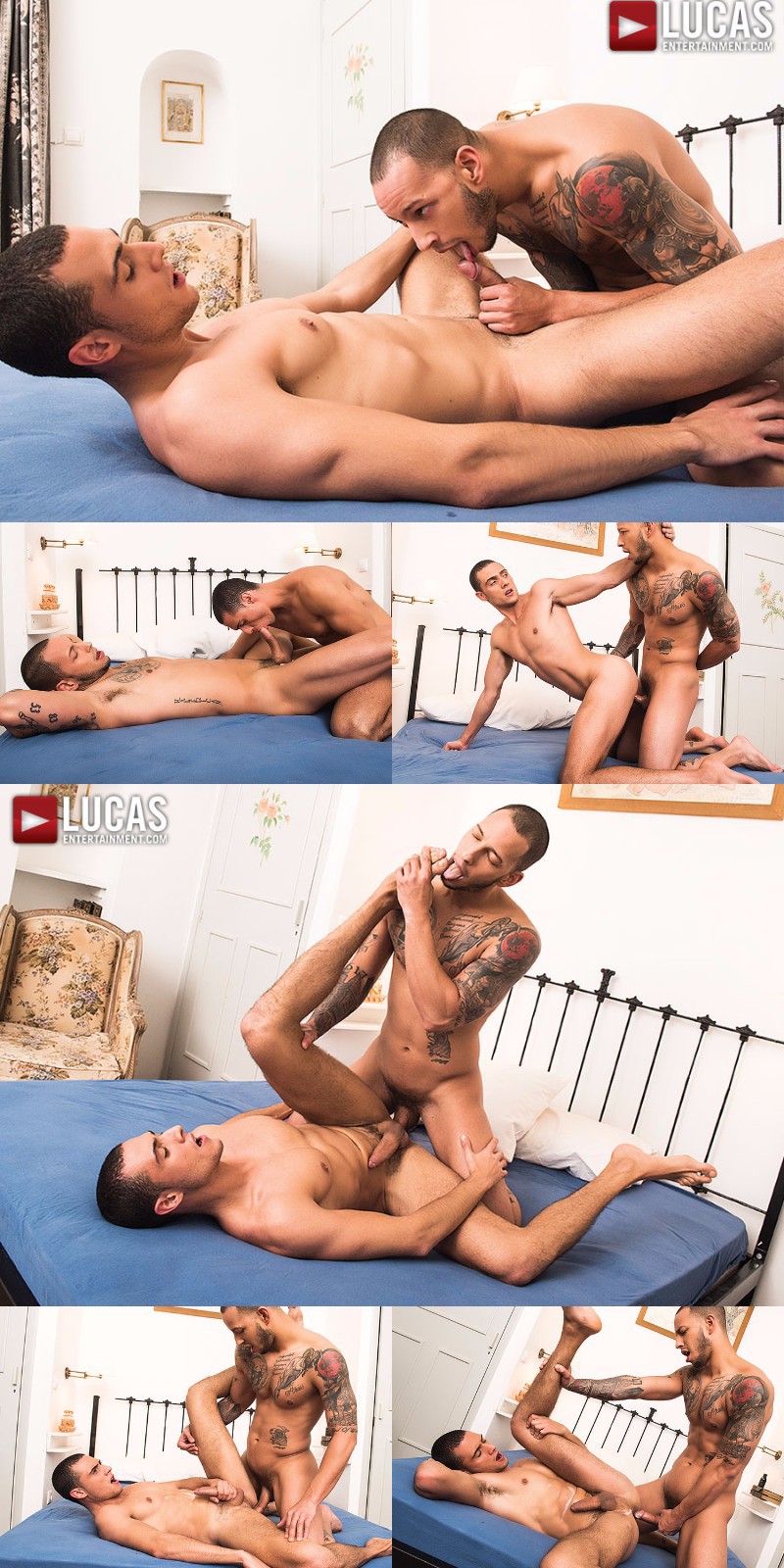 Watch Giovanni Matrix Fuck the Daylights Out of Javi Velaro
Giovanni Matrix likes guys to know their place -- he's on top and they're on the bottom. No ifs, ands, buts, or exceptions. This is his second scene with Lucas Entertainment and it follows his debut last week when he fucked the daylights out of Logan Rogue. In this new scene, he fucks Spainish stud Javi Velaro all over that bed.
Javi Velaro's bio says, "Javi is an unapologetic top." Funny that because he's been in four scenes at Lucas Entertainment and he's topped and bottomed in two of them and only bottomed in the other two. Maybe the bio writer at Lucas Entertainment is over worked. Nevertheless, it doesn't matter what Javi prefers in bed because Giovanni Matrix is only a top. And with a fat nearly-nine-inch cock, who'd want him to be anything else?
When I see a top drilling a guy and he suddenly reaches down and sucks his toes, I wonder if he does this in real life or are we getting the souped up porn performance. Does Giovanni like sucking toes in real life? Or was he directed to do that? Or was he putting on a show and giving us what we thought we wanted? Personally, I think it's sexy, well, as long as the bottom has nice-looking feet. I've seen plenty of feet in the air that I wished the director had the good sense to yell, "Cut! Put socks on those ugly puppies." But not Javi, he's got a sexy pair of feet and the boy can take a long, deep dicking.
See more at Lucas Entertainment