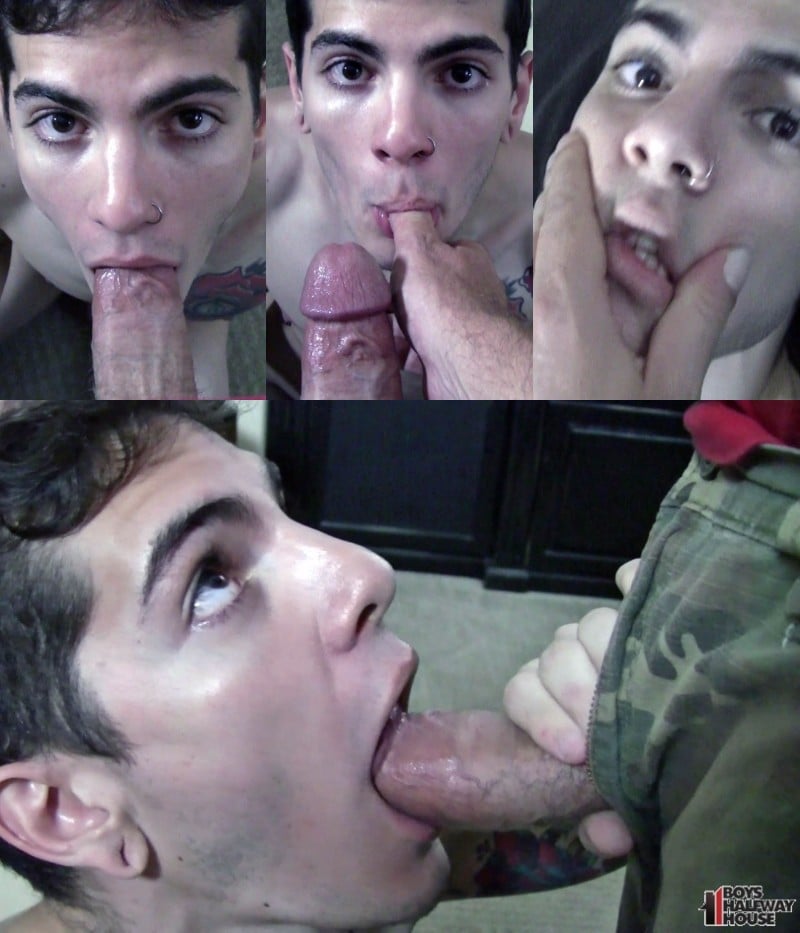 Gideon falls under the "any hole will do" category. The supervisor of Boys Halfway House is horny, but all the guys are either out working, at their counselling sessions, or attending to some kind of court order. Dark-haired Gideon is the only guy in the house and the supervisor knows from past experience that he isn't a very good cocksucker. Still, bad head is better than no head, right? Besides, Gideon has a very tight asshole.
The supervisor finds Gideon playing around on his phone, so he gives him hell for not being more productive. He grabs the phone out of Gideon's hand saying, "I think you could use another lesson on how to suck dick." Gideon knows how this goes, so he gets down on his knees and starts slurping the house manager's cock. It's big enough to prove challenging for a guy just learning his oral skills.
He orders Gideon's butt in the air, and thankfully, the supervisor warms him up with his wet fingers. Gideon's hole is tight and the supervisor knows he ain't getting in their without some finger play first. Then he slowly slides his raw cock inside and fucks him slowly ... at first. Gideon rides the supervisor for a while, too, then they end up spoon fucking on the couch. The supervisor pumps Gideon hard and even wraps his hands over the lad's mouth to keep him quiet, then he finally nuts all over Gideon's well-fucked hole.
See more at Boys Halfway House