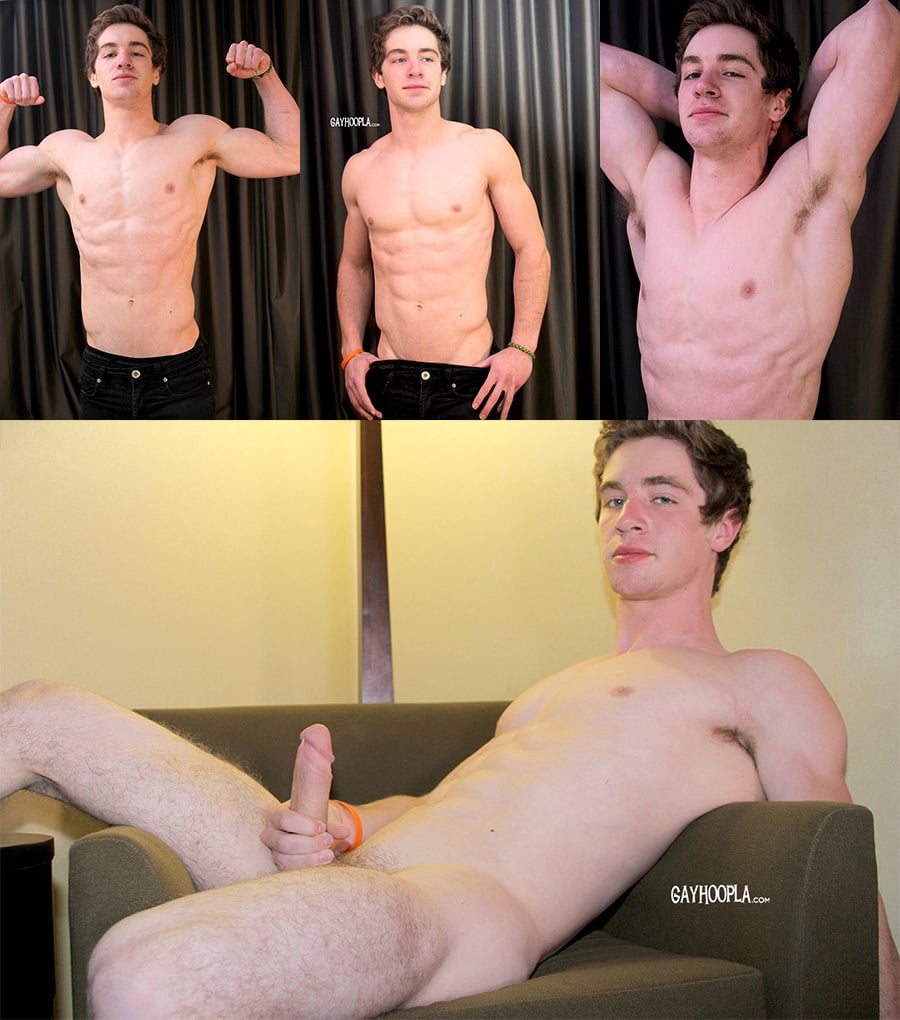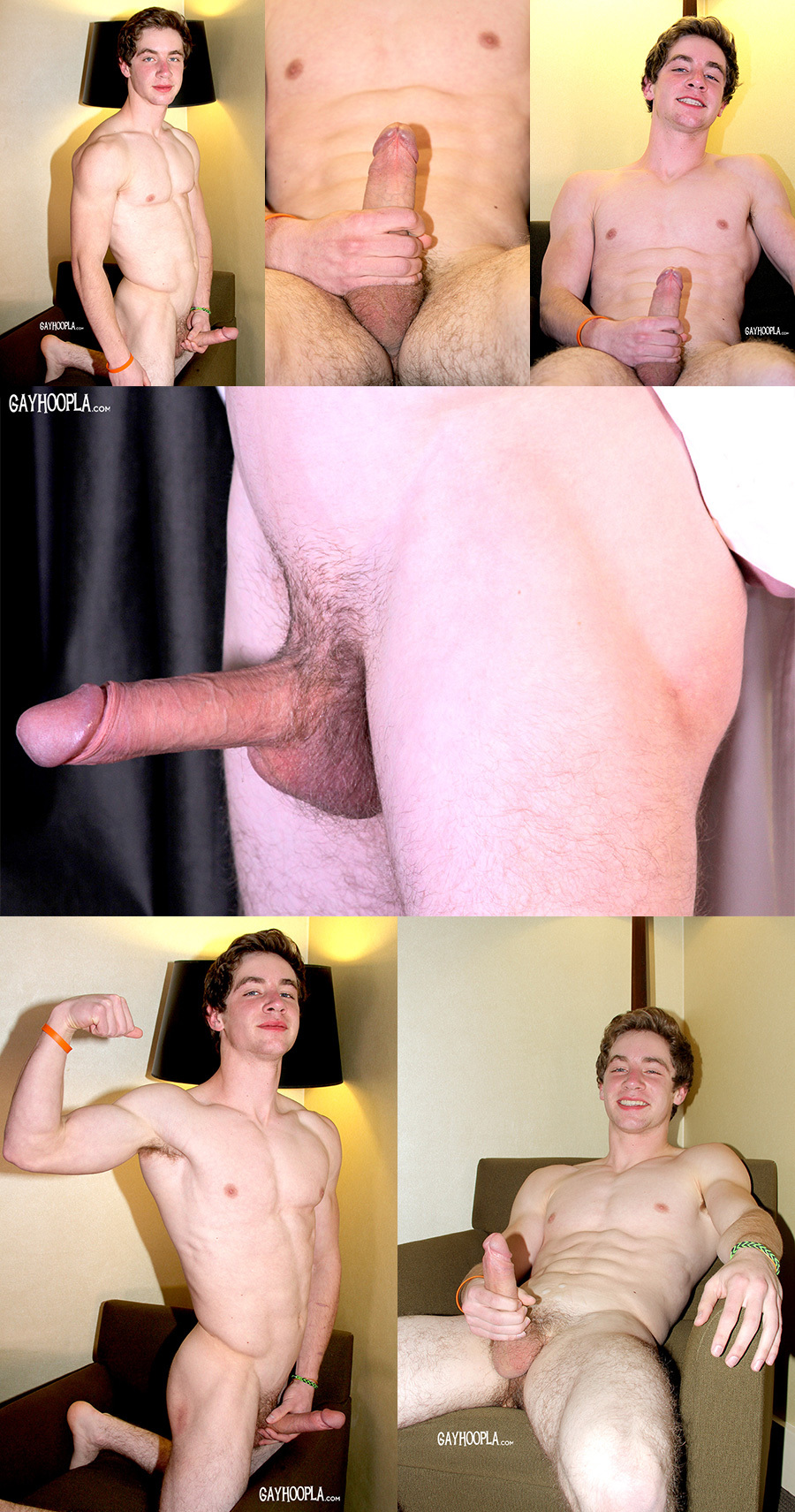 When did eight-inch penises morph into monster cocks? Last week, GayHoopla introduced their newest find, a gymnast and skater named Eric Morning. He's got a ripped body with washboard abs and an "uncut monster cock." In Pornland, I'm afraid eight inches is almost average and a monster would be something approaching 10 inches or more. But Eric Morning does have a nice piece of meat, so why not come inside and see more of it?
You really can't blame a bunch of straight guys for thinking eight inches is huge -- GayHoopla largely features straight guys in their first-time gay sex scenes -- these guys don't normally take cocks up their bums, so I imagine anything larger than a finger is considered challenging.
Eric Morning was a gymnast in high school and he shows off some of his physical abilities in his video before sitting back and fisting his thick uncut cock. As a fan of kissing, I like Eric's full lips. I also like that he bucks the manscaping trend of shaving every single hair off his body -- even straight guys are getting into it -- and while Eric does trim his pubes down, he still has them; he also still has furry legs, armpit hair, and natural eyebrows. And for his first video, he unloads pretty pearls of cum on his washboard stomach.