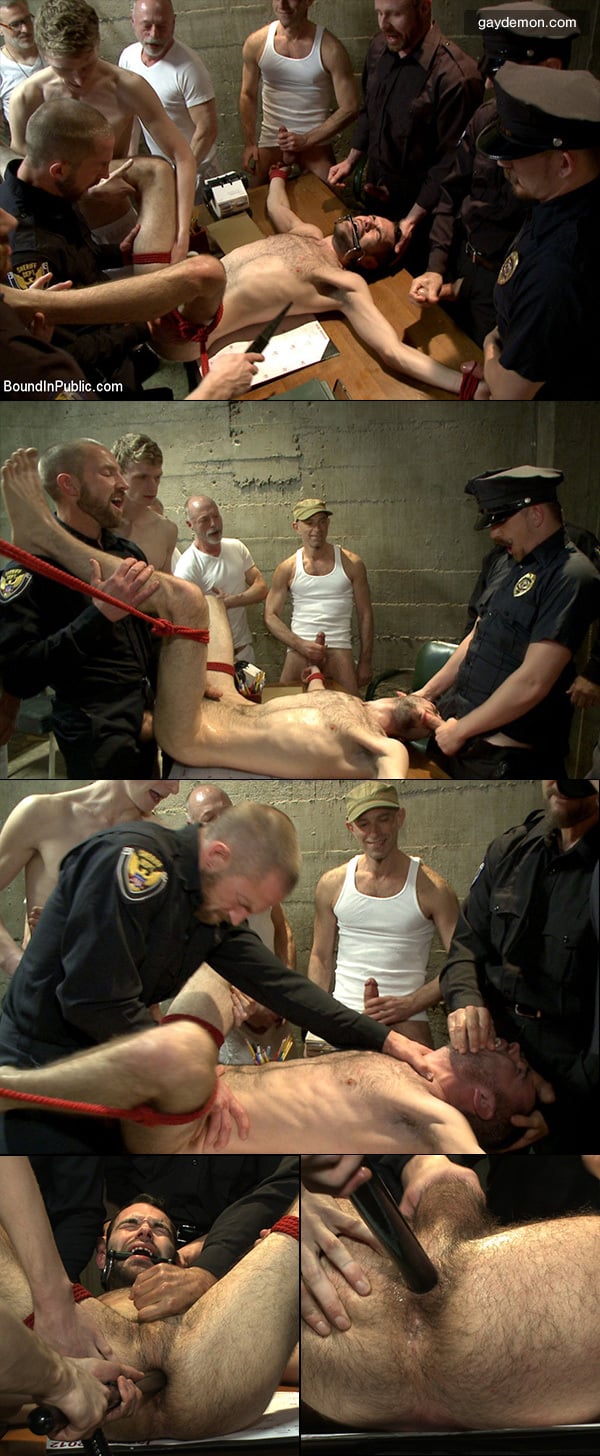 Brandon Atkins can't help himself, he's a pervert and gets off peering at women doing their business in public toilets. When they police get a frantic call from a woman reporting the peeping tom, they rush in a drag this deviant off to jail. But this is Bound in Public, and police officers don't exactly follow the letter of the law.
After wrestling Brandon to the ground in the toilet, a couple of cop cocks come out and this criminal is force fed dick. While one officer holds his head, another stuffs his dick in the pervert's mouth. And before taking him downtown, the prisoner gets a piss shower. Finally in his jail cell, the prisoner just wants to be left alone to wallow, but other inmates are taunting and teasing him.
When one of the guards gets too close to the bars, Brandon tries grabbing him in a choke hold. Guards pounce on the prisoner; Brandon's not going to solitary confinement, he's tied across the sergeant's desk and these corrupt cops are going to teach him a lesson. They even let a few inmates watch as they fuck his furry ass with their hard cocks and a nightstick. When it's all over, Brandon is soaked from head to toe in several loads of sticky cum. He's thrown back in his cell with no shower -- maybe they'll piss the cum off him later.