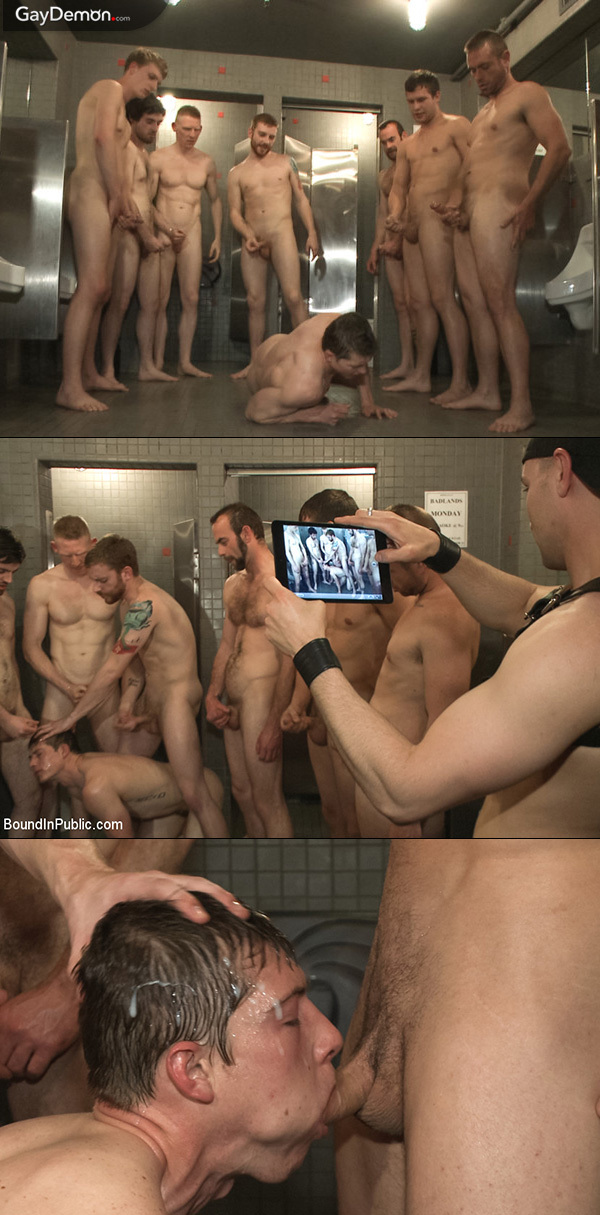 Will Parks can be a bit of a nasty prick when he's secure behind his bar. But this in Bound in Public where they know how to deal with obnoxious guys. A gang of men are tired of listening to Parks run his mouth of insults, so they drag him from behind his bar and strip off his clothes.
Then a gang of patrons line up as Parks is pushed to his knees and forced to suck their cocks. They all turn around and Sebastian Keys pushes Parks face into all of their sweaty butt cracks and makes the bartender eat hole.
Everyone sits naked on some benches while Parks is forced to suck their cocks and get them good and hard for his ass. But my favorite part of this gang fuck is where they lay Parks back on a bar stool and start fucking his ass. When one man is finished drilling his ass, the next man swivels the bar stool and plunges his cool inside the struggling bartender's ass -- wanna play spin the bartender, anyone? When everyone's had their turn on his ass, they haul him off to the bathroom and shower him with seven loads of cum! He's a fucking spunky mess.