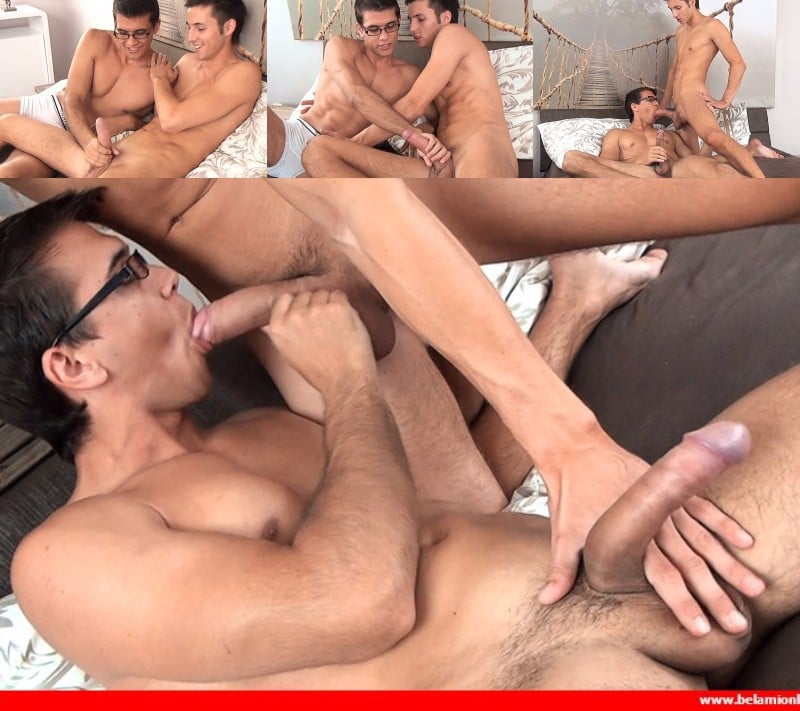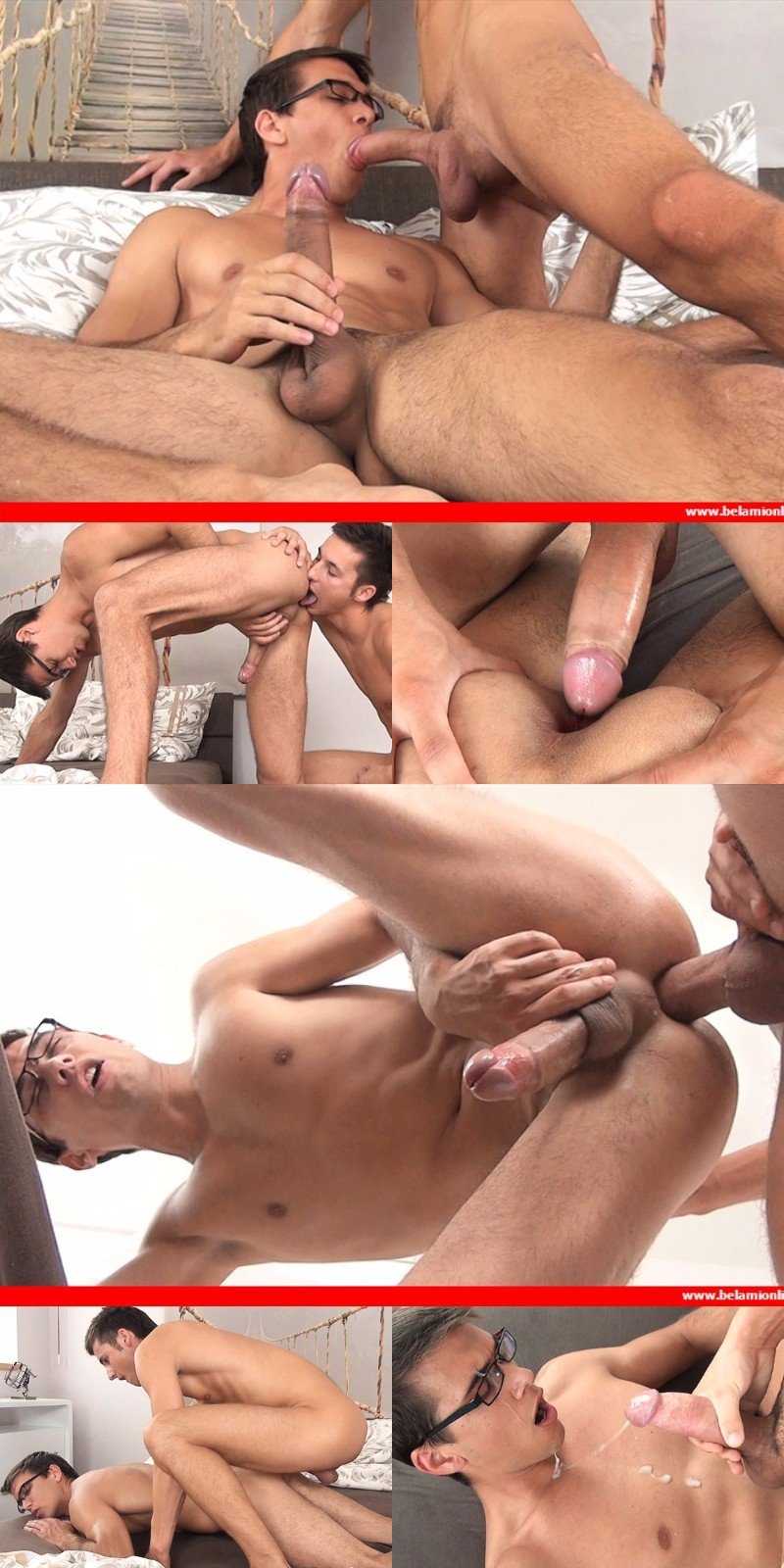 Watch Seven New Videos Every Week - Click Here
Dark-haired Jason Clark loves getting his ass slammed by a big dick. I wonder if he likes getting his glasses smeared with a load of flying jizz. Yes? No? Either way, Gaelan Binoche blasts right across Jason's face, and his glasses get a little messy.
Porn trends are funny. Until recently, a bespectacled guy just had to fumble his way through a scene without his glasses. Maybe because of Big Bang Theory's David Galecki and his black-rimmed frames, glasses have made their way into porn. The funny thing is that Galecki's on-set glasses are fake and don't even have lens. But the nerdy look is popular, even at Bel Ami.
Besides, is it fair to deprive Jason Clark the ability to see Gaelan Binoche's big, beautiful cock? Shouldn't a guy see the very thing that's going to be buried in his ass? Gaelan pounds Jason's ass so hard that he almost shakes off the lad's glasses. And straddling Jason's chest, Gaelan squirts out a vigorous load with the first blast streaking up Jason's cheek and across his glasses; the second blast sticks to Jason's chin; and the rest of Gaelan's jizz pools on Jason's chest.