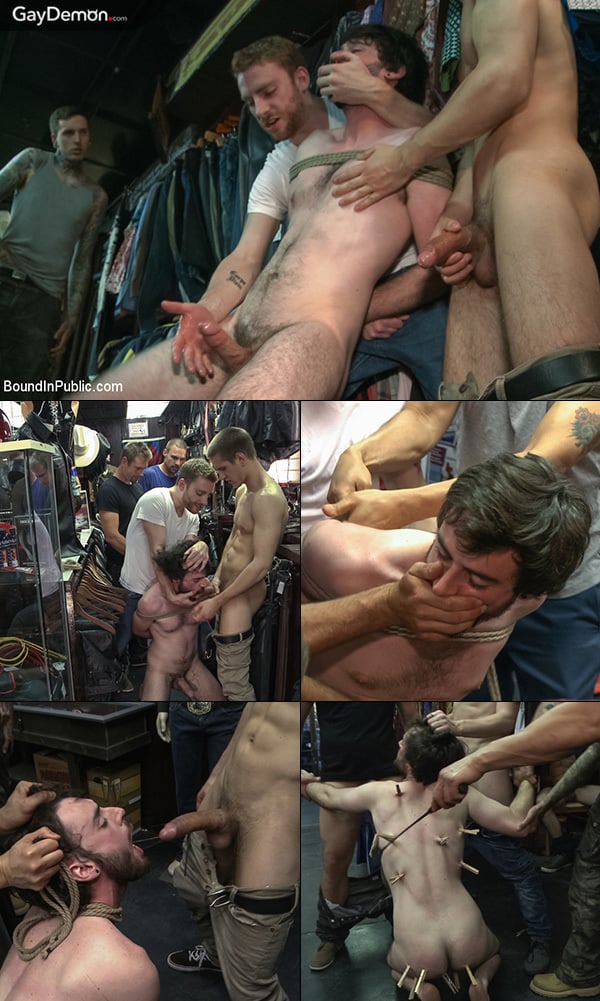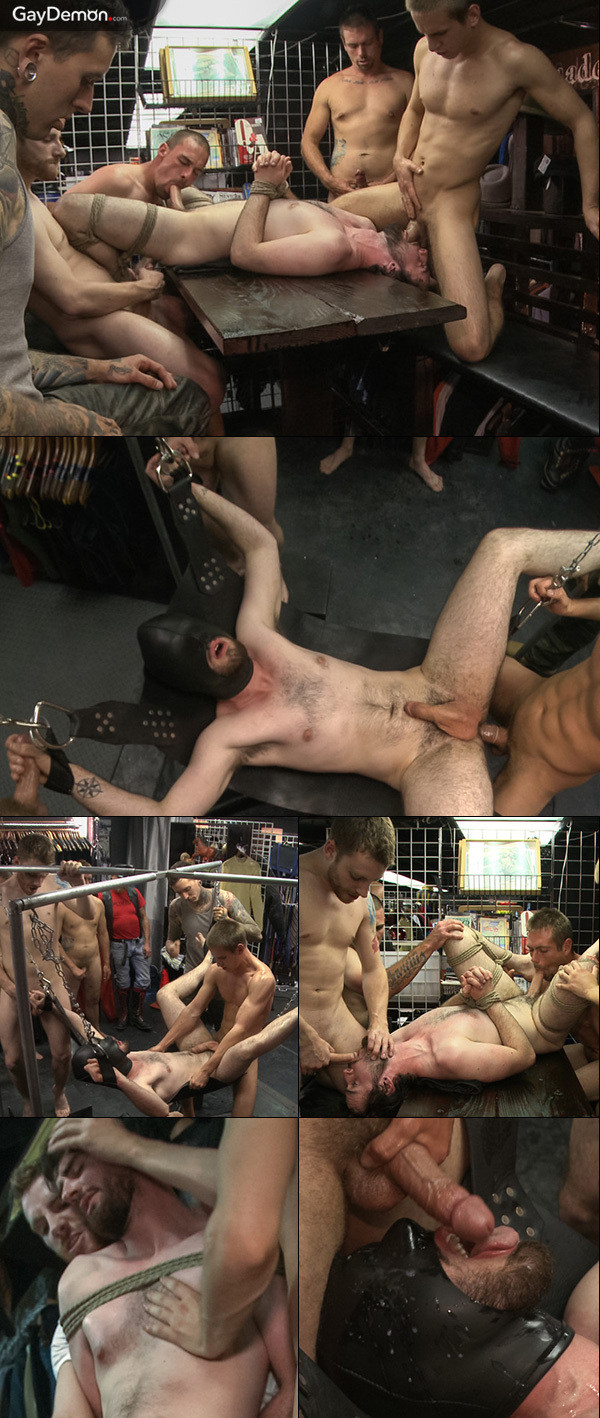 Sebastian Keys brought his buddy Justin Chase to a local clothing store for the customers to use and abuse while Bound in Public films another horny gang bang. When furry guy Rowen Jackson tells the guys go easy on Justin, they decide to jump Rowen instead. They drag him to the back of the store, strip off his clothes, and tie him up. Then down on his knees, Rowen is force fed one dick after another.
With his arms restrained and one customer holding open the cocksucker's mouth, another guy clips clothes pins onto his furry butt. Rowen tries to yell his protests, but his mouth is full of dick. As he's continually throat fucked with more dick, a customer flicks the clothes pins off his ass with a riding crop.
They put a hood on Rowen's head and throw him in a leather sling. The crowd of men takes turns using his ass while others continue to gag his throat. After getting his ass gang fucked, Rowen's hooded face is splattered with multiple cum loads. By now this furry bottom is so revved up that he gobbles up as much spunk as he can while jacking himself off and blasting a huge load of spunk all over his belly.