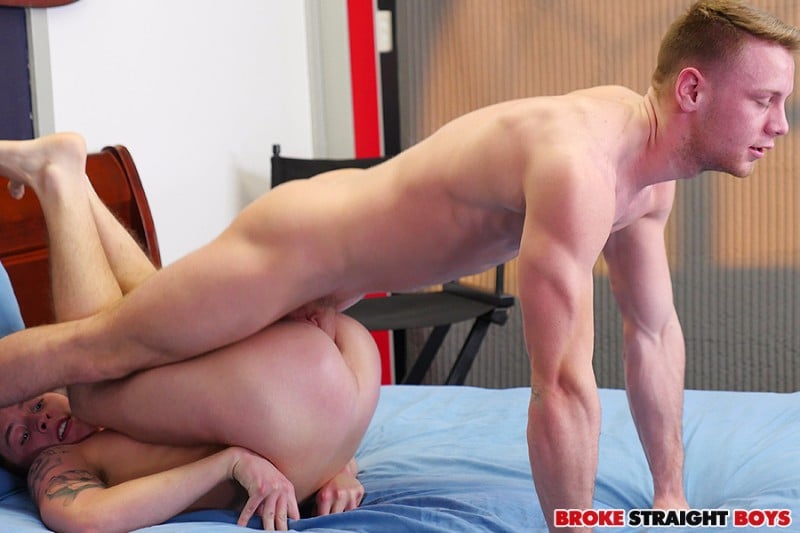 Join Broke Straight Boys for $1.00
Brandon Evans is that guy next door you always fantasized about as you saw him working on his car in the driveway. The gym jock who got you revved up when you saw his hairy legs in a pair of shorts in the high school gym. He's a show off and loves fucking. And he's paired up with Danny Cannon who has done nothing but bottom. Perfect match.
Brandon Evans started with Broke Straight Boys back in December 2015 and he's already amassed quite a collection of scenes. He's appeared on the site a dozen times, and he's bottomed in four of them. But he excels at fucking. I love how he pushes Danny Cannon's legs over his head and fucks him backwards. What's that position called? I'm sure there's a name, but I wouldn't know it. Anyone?
Danny Cannon excels at bottoming. He's been fucked about a dozen times now on BSB, so he and Brandon are a perfect match. In the opening scene, Brandon spits on Danny's smooth hole and sticks his thumb inside, then he reaches up and holds Danny by the throat. Choking fucking ... hmmm, don't really get that, but Danny seems to like it. And even more, he loves how Brandon pounds away on his hole. Who wouldn't?
See more at Broke Straight Boys