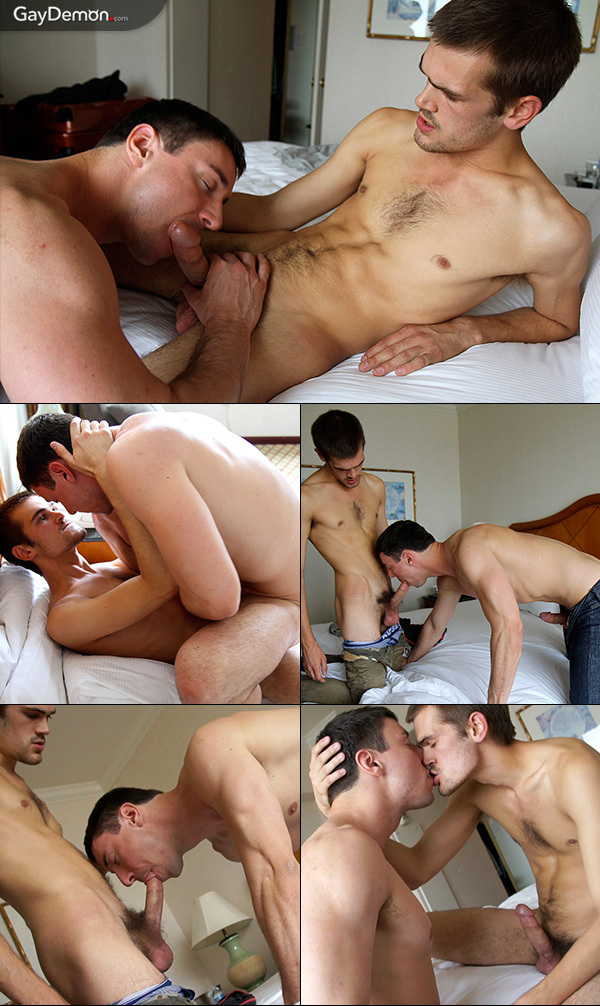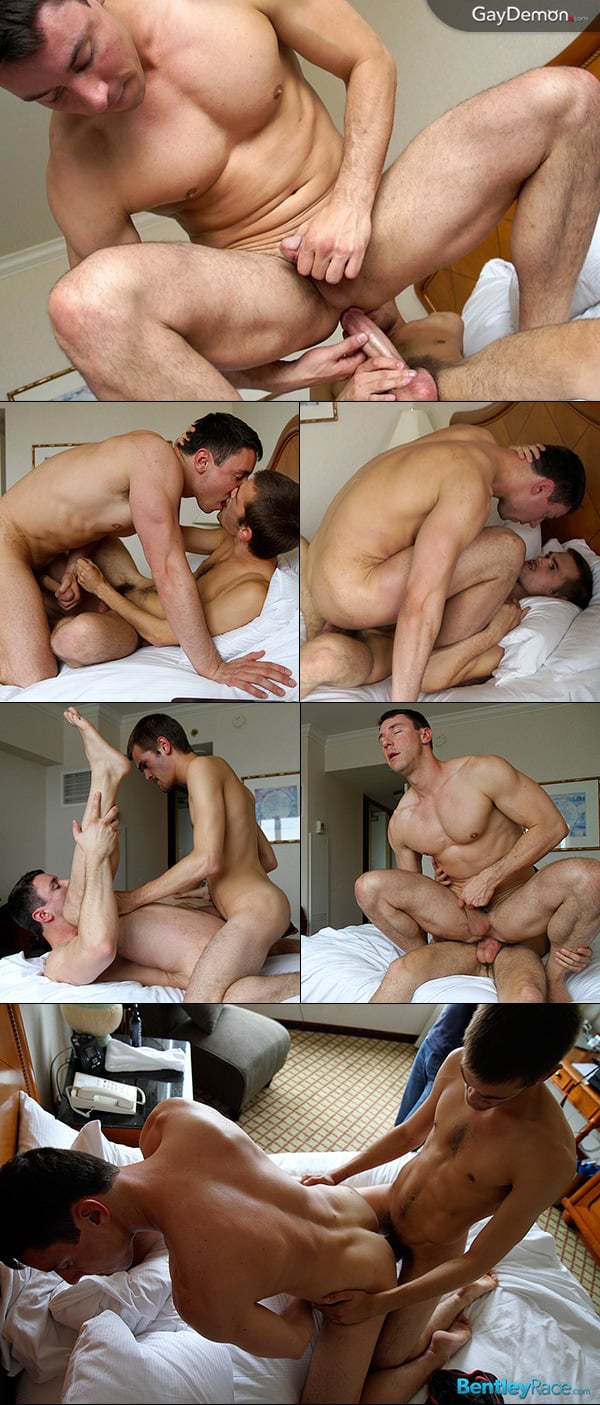 Ethan Cooper is a geeky cute, California guy with a furry patch in the middle of his chest; his dick is a little on the thick side with a juicy plump head. He's already filmed a couple of solos with Bentley Race while Ben was visiting San Francisco, but now he's doing his first hardcore scene. He told Ben about this guy he has been hooking up with in the city and suggested that he'd be perfect for his first on-screen fuck session.
Jason Moore is smoking hot, a beefy muscle boy with a hunger for dick, and he loves Ethan's meat. And these fuck buddies are really into each other. They get into some passionate kissing before Jason buries Ethan's hard-on in his mouth. And while Ethan was enjoying the head, you can tell that he's anxious to get his bone inside Jason's meaty ass.
And these boys love to fuck: doggy style on the bed, Jason rides dick with Ethan sitting in a chair, he sits on Ethan some more in a reverse cowboy on the bed, then Jason's on his back with his legs in the air getting drilled, and finally Ethan lies back and lets his buddy mount him some more in a face-to-face cock riding session with lots of kissing. When it's over, they're one big sweaty, cummy mess. Don't we all wish we had a fuck buddy like this.