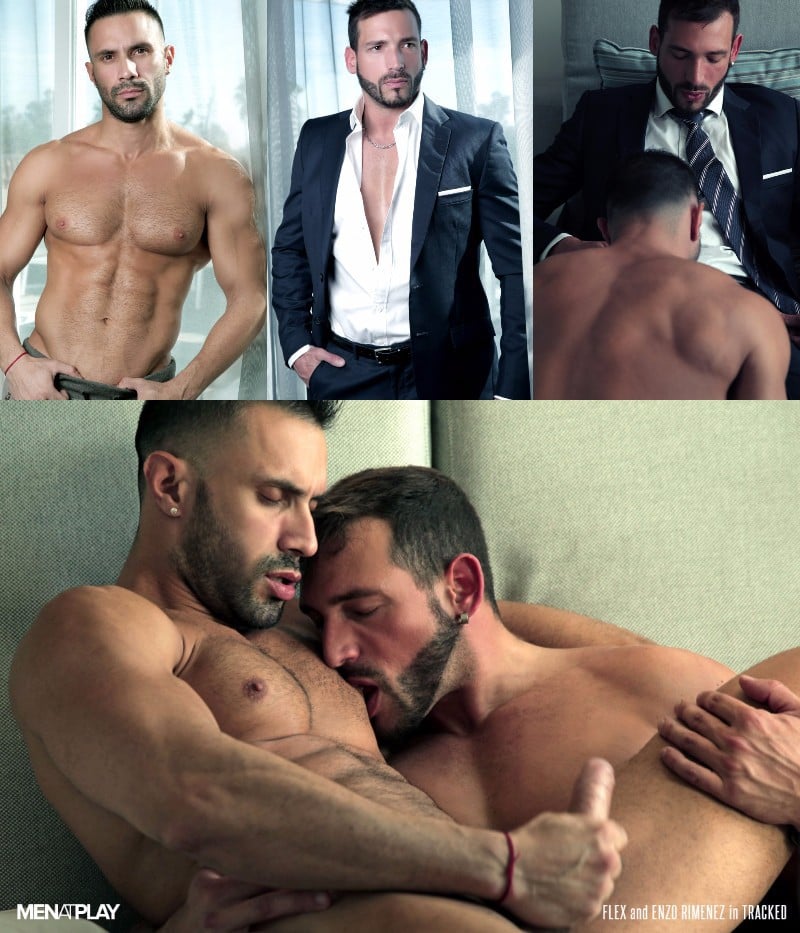 Watch Flex Perving on his Neighbour's Uncut Cock
Enzo Rimenez needs a tag.
Flex likes spying on his neighbours and he's got a high-powered set-up in his living room -- no hand-held binoculars for this perv, he's got a telescope on a tripod. But in Men at Play's Tracked, Flex gets caught red handed by the object of his wandering eye. Enzo Rimenez stands in his window staring in Flex's direction and flashes his dick to tempt the horny peeping Tom over to his apartment.
If I were Rimenez, I might have held up a sign saying, "Get over here and suck my cock or I'm calling the cops." But he has a pretty nice cock and he doesn't need to resort blackmail -- a cheeky flash and Flex is practically running to his neighbour's condo. When Flex arrives Enzo sits back in his suit sipping a drink and lets this cocksucker get to work. Can you imagine this happening in real life? What a hot fucking scenario. Maybe I think I ought to buy a telescope.
After getting his dick wet, Enzo wants more than a blowjob, so he bends the cocksucker over the sofa and eats his ass. Then Enzo loosens his tie and unbuttons his shirt and slides his banana-curved dick inside Flex's hole. He pounds the peeping tom hard and for a long time, and Flex takes his punishment like a true bottom. Then Enzo finally sits back on the sofa so Flex can ride his bone.