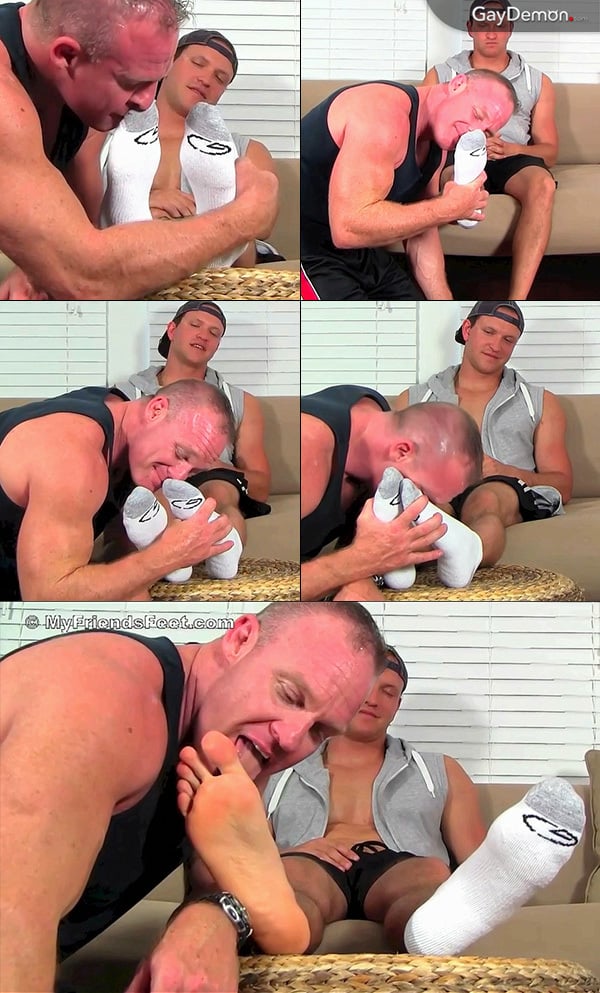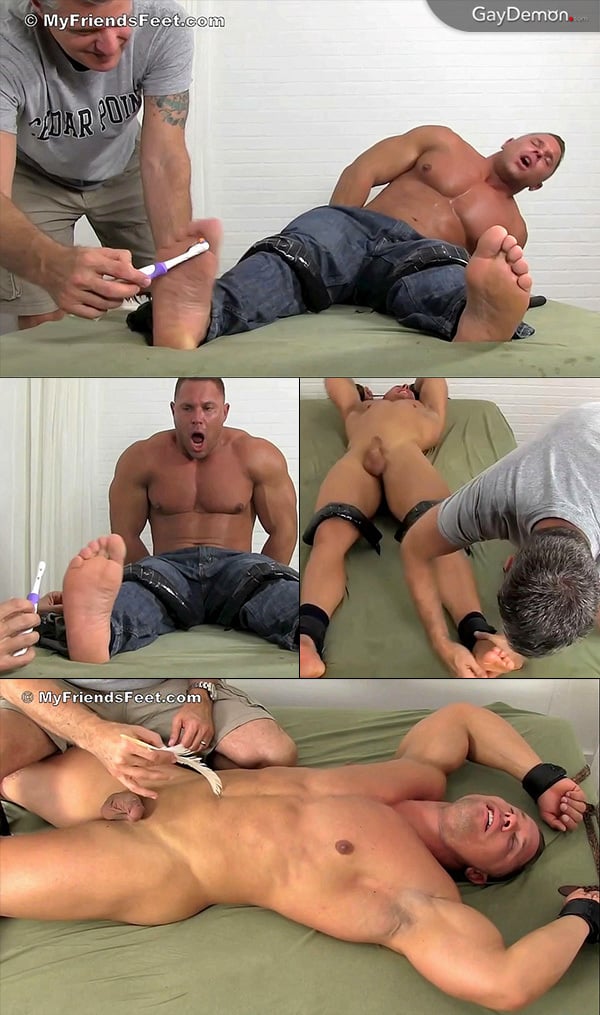 If you're into men's bare feet, it doesn't get much hotter than My Friends' Feet. I reviewed the site a couple of weeks ago for GayDemon (you can read the review here) and I thought I'd give the site some more coverage here on the blog. What can I say? I love men's feet and this site gives us an eyeful.
Sometimes the guys on My Friends' Feet sit back and get their feet worshipped, like Gordon here. He's hanging out with his buddy Dev and he decides that it's time to collect on a Superbowl bet. Gordon doesn't welsh on his bets, so he starts sniffing his buddy's size 10 socked feet. Then the socks come off and Dev licks Gordon's feet and sucks his toes.
There are also a lot of tickling sessions on My Friends' Feet. Richie is a sexy hunk with a big, strong body bulging with muscles, but it doesn't take much to reduce Richie to begging and pleading in this tickling session. He starts off bare chested in his jeans and strapped to the table and the tickling begins. Richie is so ticklish. It's fun watching him laughing and squirming with anticipation. Then they convince this hunk to strip naked, and after cuffing him to the table, the tickler gets to work again, teasing his whole body and driving this poor hunk into fits of laughter.