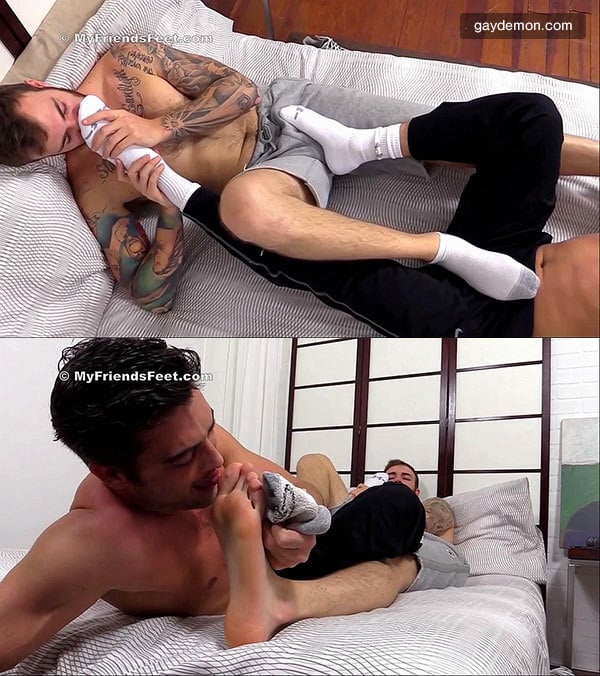 I know what it's like having a kinky turn-on, it's hard finding men that are okay letting me play with their feet. Some men don't like it at all and find feet repulsive, others are too ticklish, and others will indulge me a little, but it's rare to find a guy who is down for a total foot worship session. In My Friends Feet, Lance Hart has found one of those guys.
Lance Hart peels off Christian Wilde's socks, Lance face is right there. The moment he sees Christian's bare soles, it looks like Hart is going to cum in his shorts. He lets out a gasp and sigh, and he's in heaven. But why not? Wilde has beautiful feet. He takes good care of them, they're clean, and not covered in callouses. They're the kind a feet a guy likes to rub and lick. And Hart does.
But the real big moment for Hart is when he lies back on the bed and Christian grabs his bare feet. Holding Lance's feet in his hands, Christian slides his hard dick in and out of the crevice between Lance's soles. Hart is hypnotized and all he can do is watch and stroke his dick. But Wilde has one more trick up his sleeve. He cums all over Lance's feet and the feel of warm jizz on his bare skin and toes sends Lance right over the edge and he nuts all over himself.