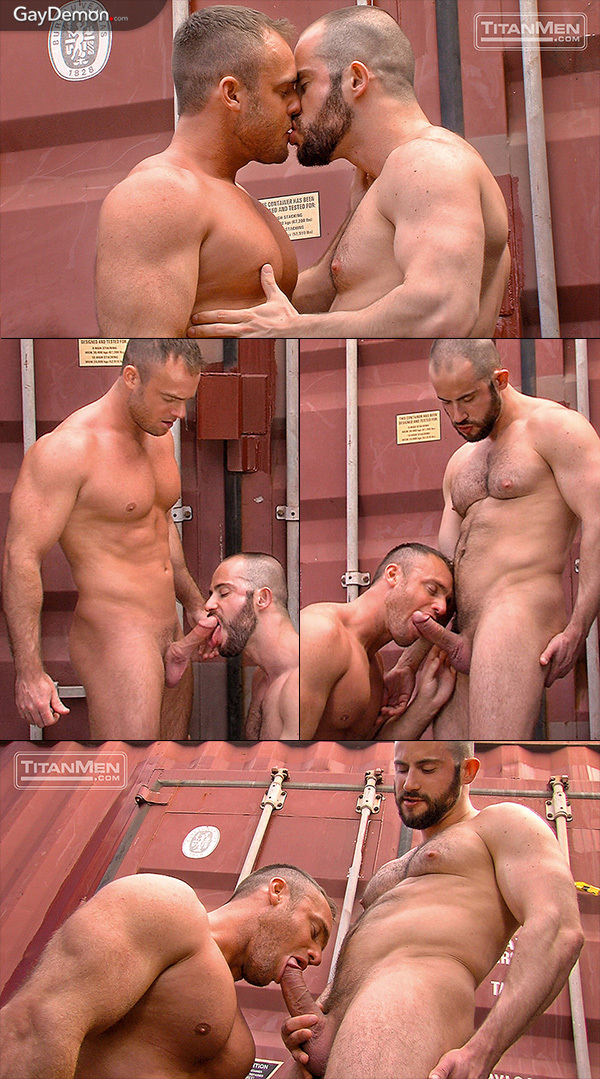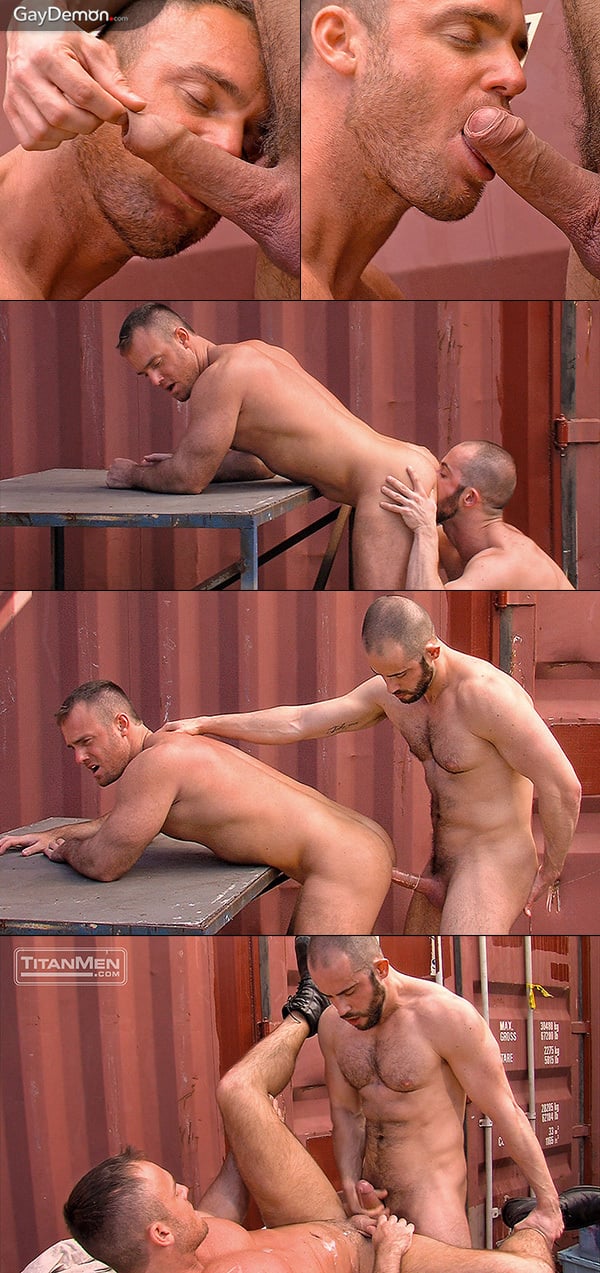 There's a lot I like about this new scene from Titan Men's new DVD called Diversion. I love Felix Barca and just don't see enough of him in gay porn. He's a handsome European hunk with a sexy beard and fat uncut cock. He quite often bottoms in his scenes, but in this one he's topping. I don't know who Kevin Lee is, but I'm happy to be feasting my eyes on him for the first time. He's another good-looking hunk with a rock-hard body.
Felix and Kevin are playing behind some kind of a giant metal container, maybe down at the loading docks, and watching these two men sucking dick is a huge turn-on. You know, Titan Men could release this video as a tutorial called "Cock Sucking 101: How to Give Great Head." These two men aren't in a hurry, they each enjoy giving oral as much as they love receiving it. They blow each other slowly, varying their speed and intensity. It's pretty fucking hot.
Kevin Lee bends over and gets his ass pumped and Felix Barca fucks just like he sucks with long, slow strokes. Sometimes he drives his dick all the way in, sometimes just half of it; sometimes he fucks luxuriously slow, sometimes he's drilling fast. Either way, Lee is enjoying how good Felix's fat dick makes his hole feel.