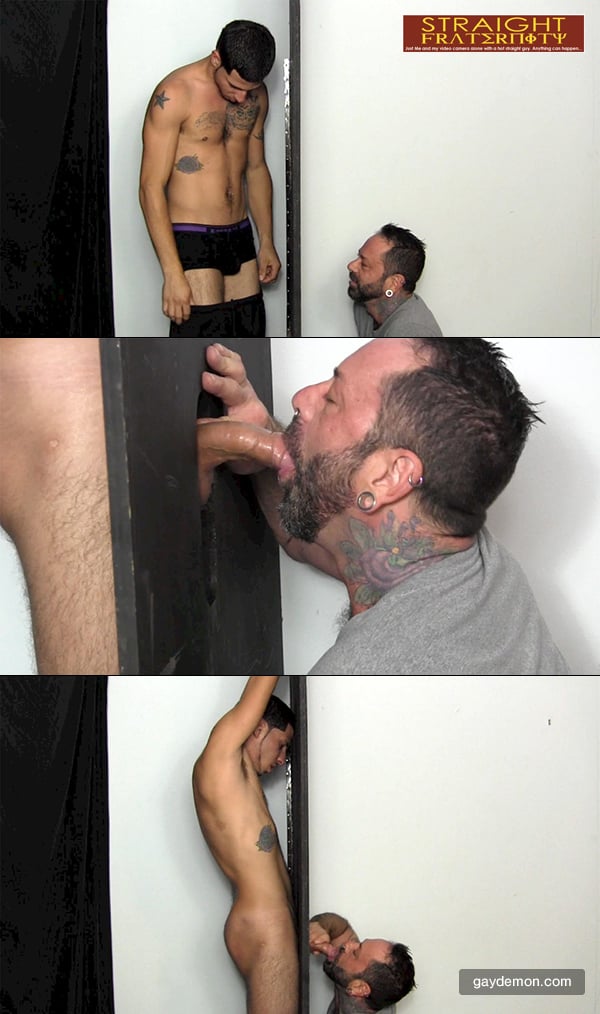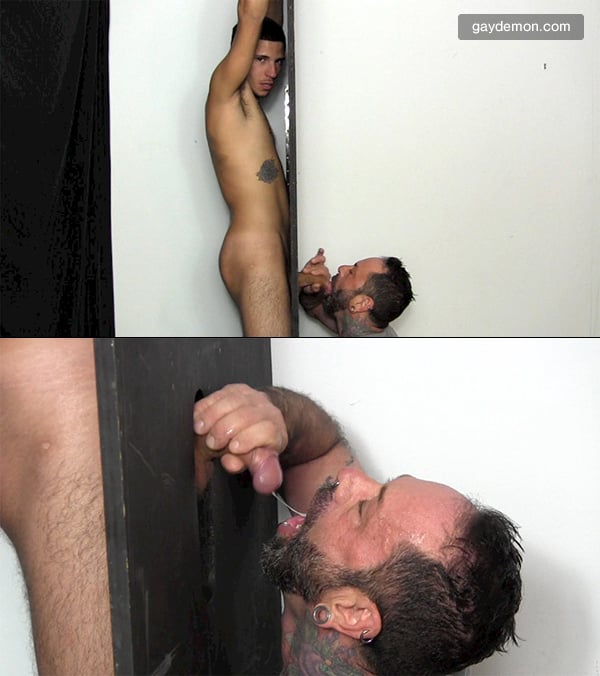 Apparently Enrique has a new Dominican girlfriend and he's been banging her like crazy. Yawn! All I care about is that Enrique has a fat, uncut cock. Well, that's not all: I love his furry treasure trail and his tatts, and he's geeky cute. I'm much more interested in the fact that he's an exotic dancer.
Enrique has already sat side by side on the Straight Fraternity couch and jacked off with another guy. He got a little head too. And while he mostly keep his eyes to himself, he did sneak a sideways peek at the cock next to him. And now he's back, shoving his thick sausage through the glory hole and getting some head.
When Enrique's dick gets hard, it curves down; not too severely, but enough to give it the perfect angle to slide down a cocksucker's throat. Enrique holds onto the glory hole wall and enjoys this blowjob. I love it when he gives the camera a couple of "Oh fuck! This feels so good" looks before unloading all over this dude's tongue. The foreskin nibbling is a big turn-on too.
See more at Straight Fraternity