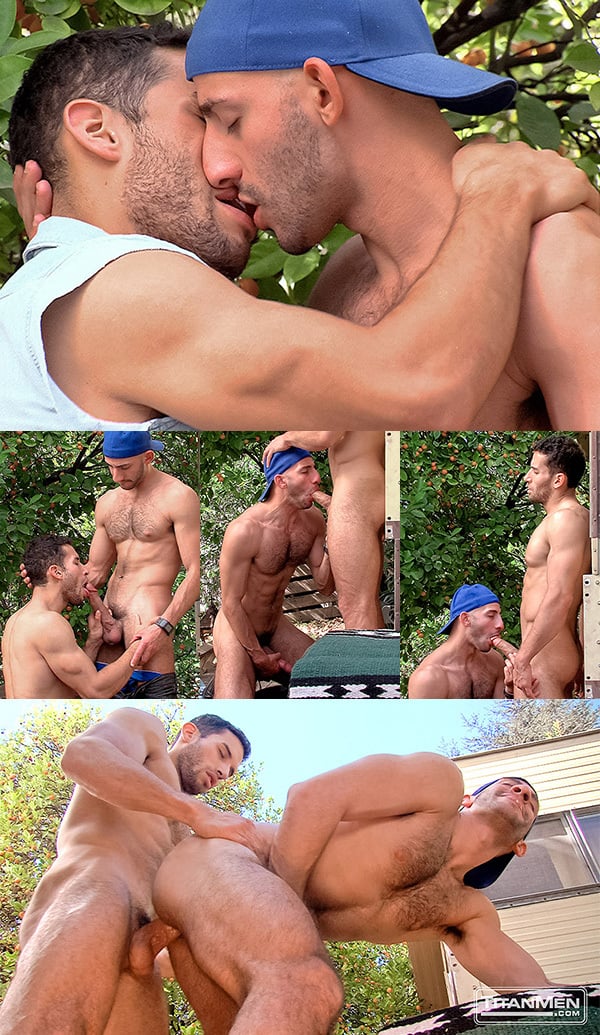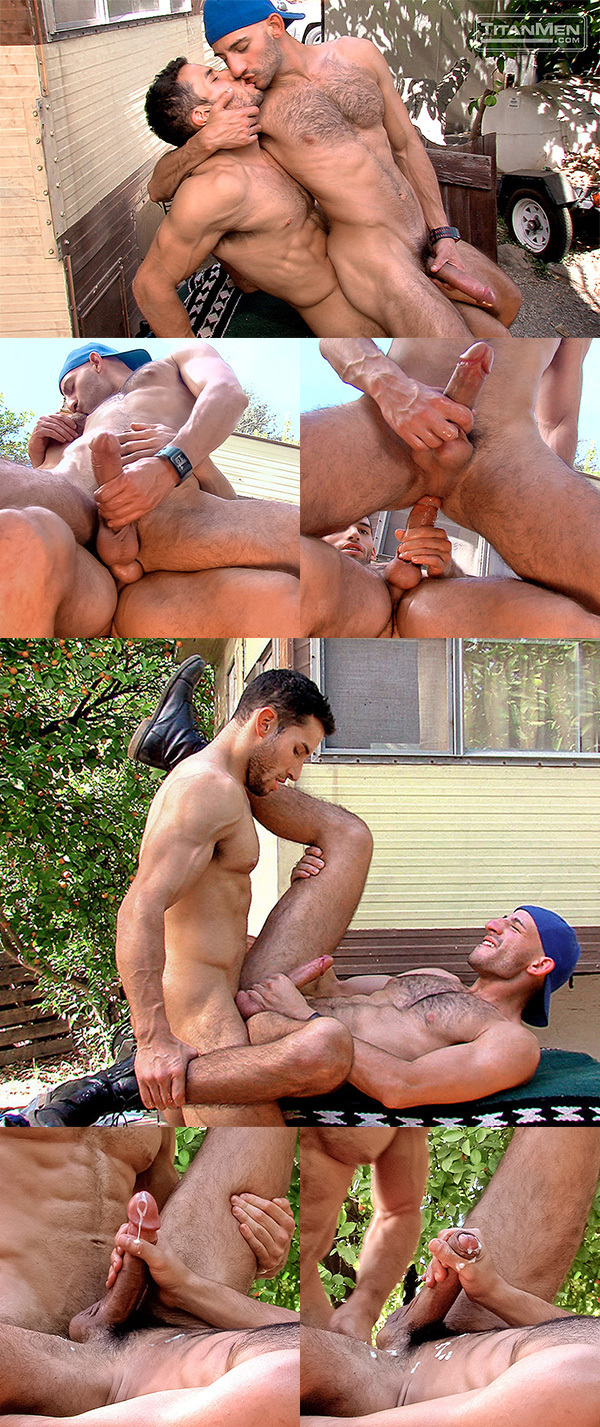 Seeing Eric Nero's huge cock flapping between his legs is one of those "Holy Shit!" moments in porn. It's also the first time we're getting to see Nero's deliciously big and beautiful penis, Titan Men's "Pacific Coast" is his porn debut. Eric rides Ricky Decker's hard-on, which isn't small by any means, and Eric's monster swings up and down like an off-kilter pendulum.
Eric Nero is completely bald, but wears a backwards baseball cap throughout the movie. It's a sunny day, he probably doesn't want to get his head sun burnt. He's got a well-defined, hairy body, and a healthy pair of nuts. He may be uncut, but it's hard to tell. From the moment Decker pulls it out of Eric's jeans to suck it, it's already stiffening pretty good, but you can see by the cumshot that Nero's got foreskin, maybe he just has a loose circumcision.
Ricky fucks Eric in a shady spot outside the trailer and Nero sure enjoys getting fucked. Ricky doesn't seem to mind. But when he says, "Look at that big dick floppin' around!" you have to wonder if he wishes that he were sitting on it. I didn't see an announcement from Titan Men about Eric Nero, but after this sizzling scene, I wouldn't be surprised to hear they have signed him to an exclusive.