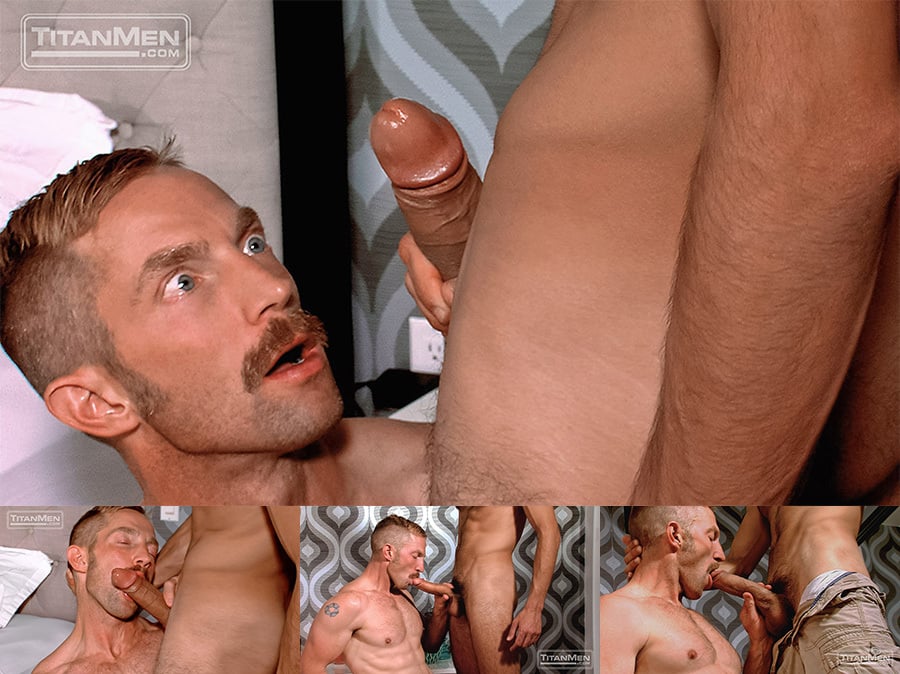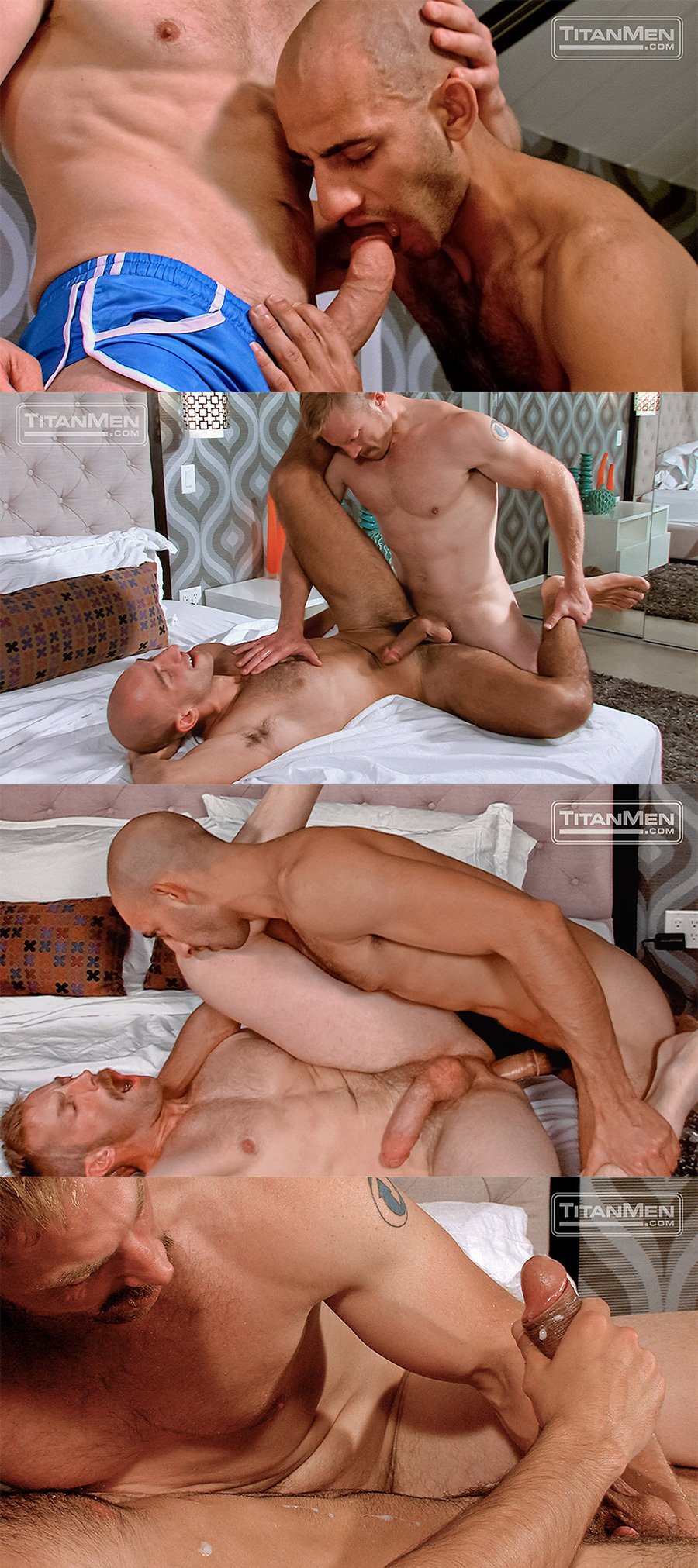 When I opened up the pack of pictures for Titan Men's Catch 22, it was a bit of a good news, bad news, oh really good news affair. I first saw Adam Herst's eyes bulging out of his head when he catches sight of Eric Nero's monster cock, then he sucks it. That's the good news. Then I saw a picture of Adam fucking Nero on the bed. Shit! Bad news. I hate huge cocks that are for display purposes only. But then I saw Herst lying back taking his turn on the bottom. So this is a flip flop scenes. That's really good news.
Eric Nero is tall, toned, and furry, and there's no mistaking his heavy-hanging cock. He filmed his first scene with Titan Men a couple of months back and he bottomed for Ricky Decker in Pacific Coast. And he followed up with another bottom scene with Nick Prescott fucking his ass in Hard at Work. Are you seeing a trend here? This latest Catch 22 scene with Adam Herst is actually Nero's first time topping at Titan.
When soft, Nero's cock is unmanageable. It's almost as long soft as it is hard and it flops around and bends in the middle when the guys handle it. It's not until it stiffens up that it's easier to lick, gulp, and swallow. Adam pounds Eric pretty good on the bed and the bottom thumps his slab against Adam's abs. But Adam's been thinking about having some bum fun since he saw that, so Adam lies back and Eric drills him. Then Adam takes over and bounces on Eric's hugeness until they both pump out their loads.