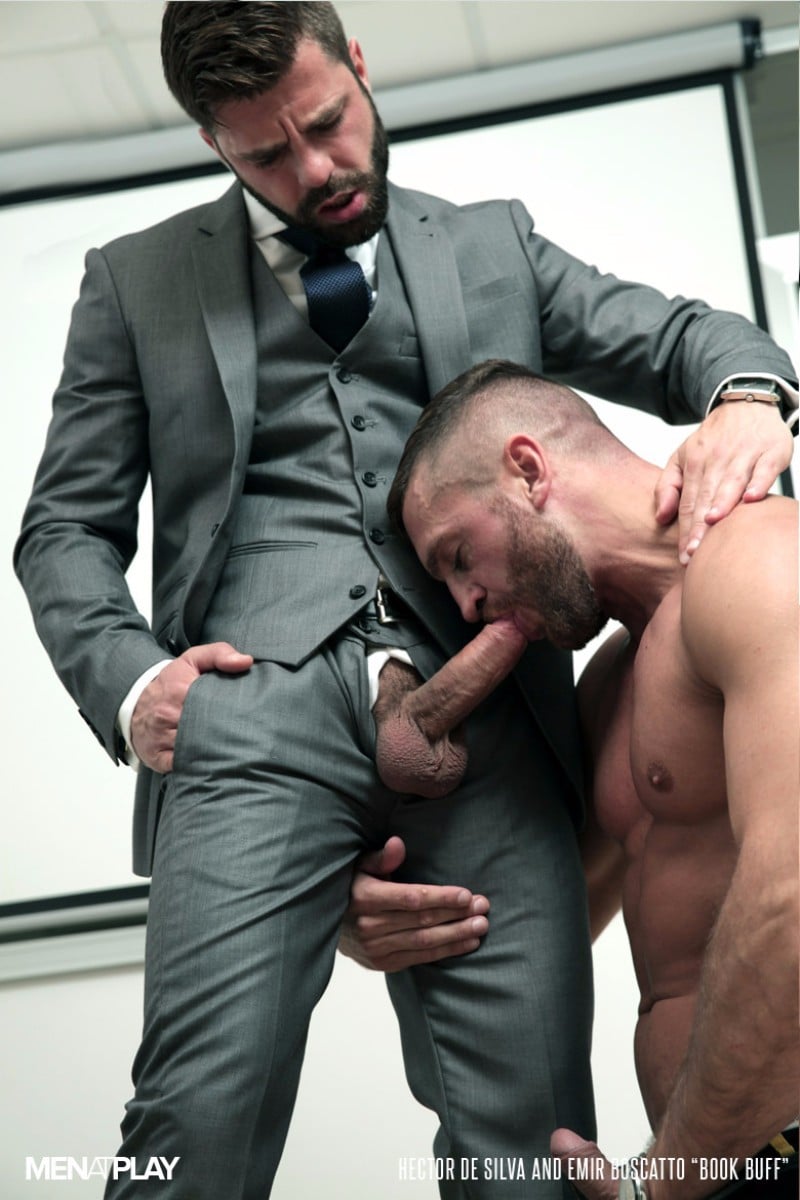 Watch Emir Boscatto's Bottoming Debut
Emir Boscatto is back on Men at Play in a new scene called The Book Buff. He's the Big Brother Argentina star turned porn hunk who made his dirty debut in Pornland last year. It's been six month since we've seen this sexy hunk in action, and he's back to do his first bottoming scene. Hector De Silva has the honours of deflowering this hunk.
Hector De Silva plays a book author doing a reading and Argentinian muscle hunk Emir Boscatto is in the audience. Boscatto approaches the sexy author to compliment him on his latest book and they strike up a conversation. And once they're alone, De Silva locks the door and plants a passionate kiss on Emir. The hunk is thrilled to be making out with his favourite author, and such a handsome one too.
And when you see the throttling Emir takes hunched over the desk, it's pretty clear this isn't his first time on the bottom end of bum fun. And as always, I love watching Hector De Silva drilling ass in his suit. I know some of you don't care for sex in suits, but for me, there's something extra horny about seeing a fully-dressed man pounding the daylights out of a naked man.