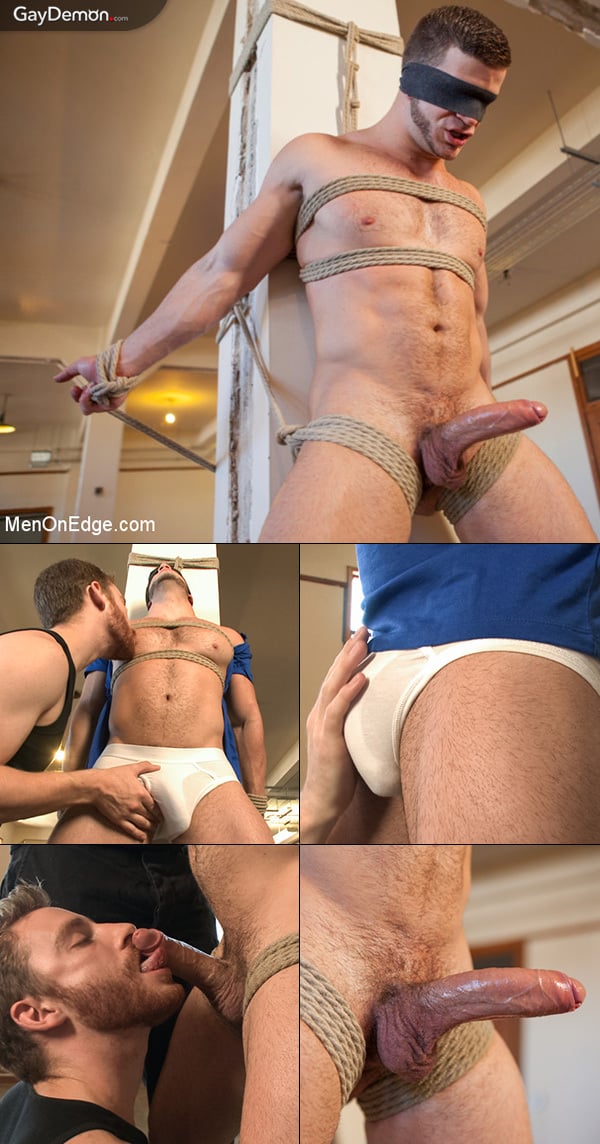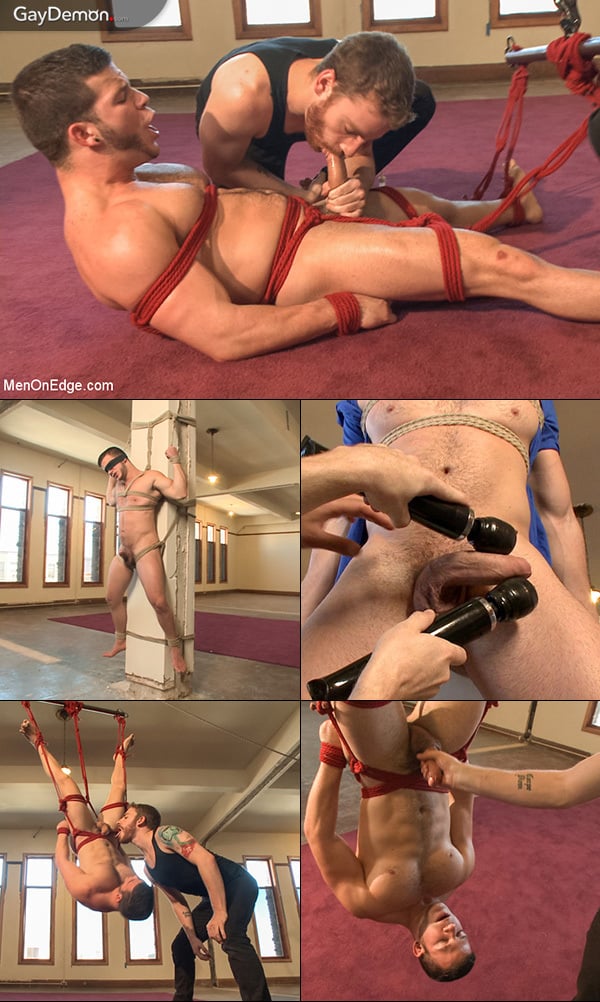 I've long had a thing for Cuban hunk Angel Rock. He's a handsome guy with a deliciously big and fat uncut cock. I can't tell you how many times I've jacked off watching this stud fucking a hot piece of ass. But seeing him all tied up at Men on Edge conjures up all kinds of new fantasies.
It's no secret that I love sucking dick, in fact, I can chow down on a man's cock and suck until his head explodes, his cock, too, then send him on his way and I'm completely satisfied. I don't even need to cum myself, just giving a man pleasure like that is enough to keep me pretty happy.
So, imagining that I have Angel Rock tied to a concrete pillar gets me pretty revved up. Blindfolding him so he can't see what I'm doing or about to do, well, that just heightens the whole fntasy. Sebastian Keys is the lucky bastard who has Angel Rock's fat dick all to himself in this scene and he teases and edges Rock's meat until the Cuban stud is begging and pleading to shoot his wad.