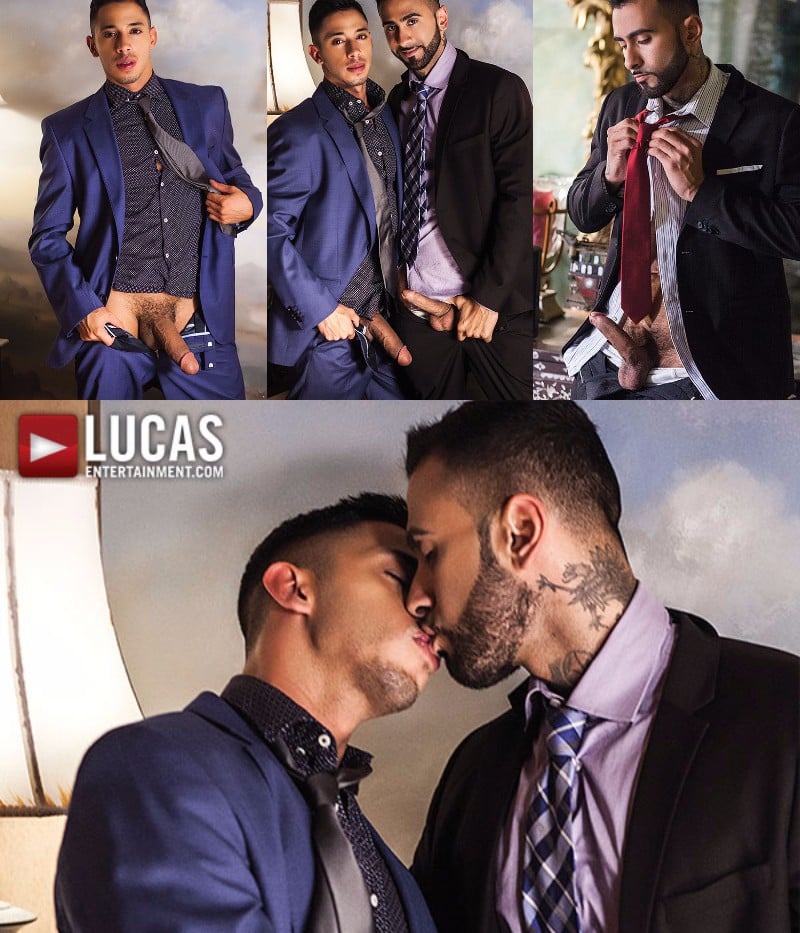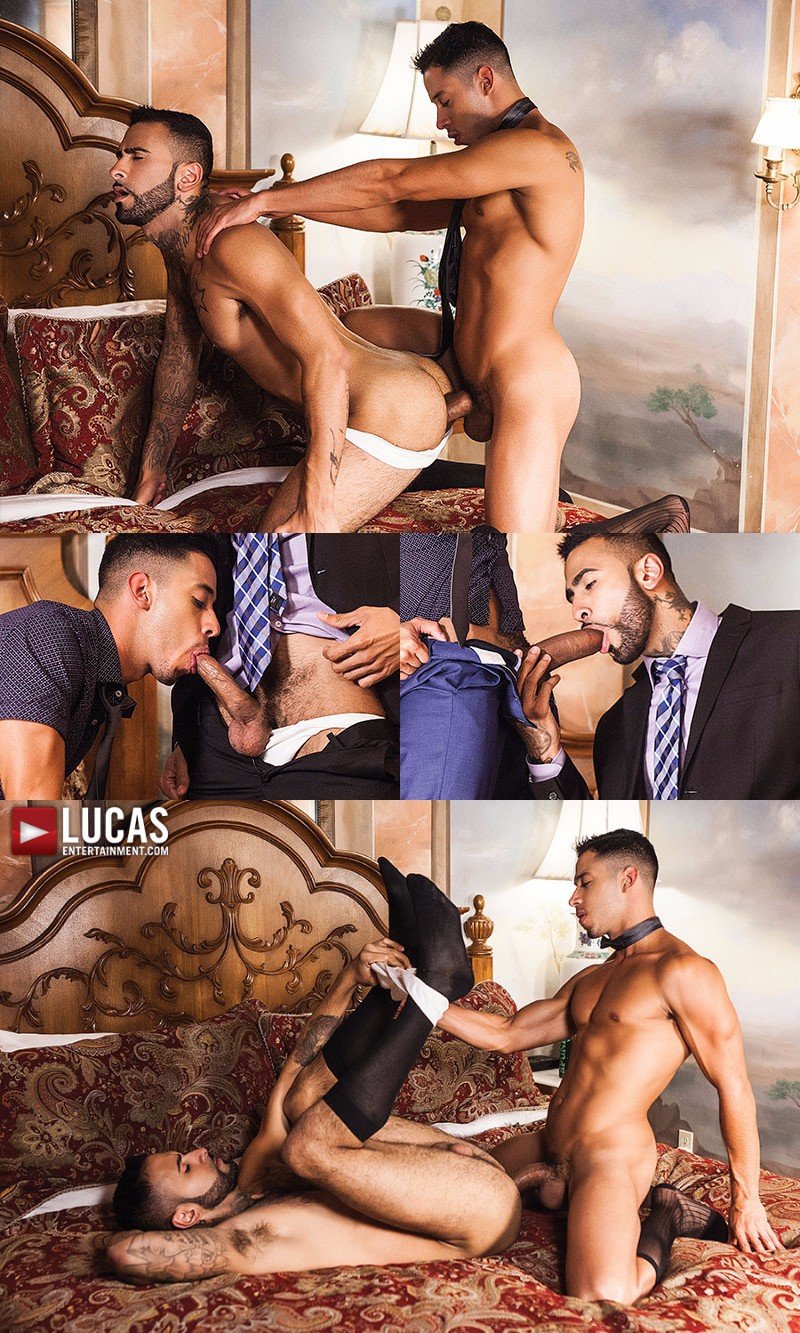 ---
Scene Pictures
It's been a long while since Lucas Entertainment added to their collection of suit porn, so fans of executive suck-and-fuck action will be thrilled that the studio has four hot couples suited up for sex all through November. Drae Axtell and Rikk York are the second pairing in the latest DVD called Gentlemen 15: Suited For Sex and those suits don't stay on for long, come inside and watch Rikk take Drae's huge cock.
Drae Axtell is supposed to be playing a Latin gangster and Rikk York is his subordinate, but the scene opens up with the pair already in the bedroom. They're wearing complimentary purple suits, shirts, and ties -- how does that happen in the real world? -- and they're standing by the bed and necking. Axtell has a huge cock, which Lucas Entertainment says is only eight inches, but good grief, it looks a lot bigger than that. Oh well, what do I know, I haven't seen a huge cock in weeks and I'm either experiencing a memory lapse or early senility. What do you think? Is it only eight inches or bigger?
However big Axtell's cock is, it's not too big for Rikk York's mouth. He easily swallows that thing balls deep, and just to make sure he's got it all, he rams his nose into Drae's pubes and chokes down the last inch. I love watching a talented cocksucker. Rikk's ass is just as skilled as his mouth, and even once Drae slides all the way into his ass, Rikk wants more. Down on his hands and knees, Rikk bucks his ass back and forth onto this huge dick. Drae lets him have his fun, then he resumes pounding duty and Rikk gets a tough ass pumping. But he takes it.
See more at Lucas Entertainment