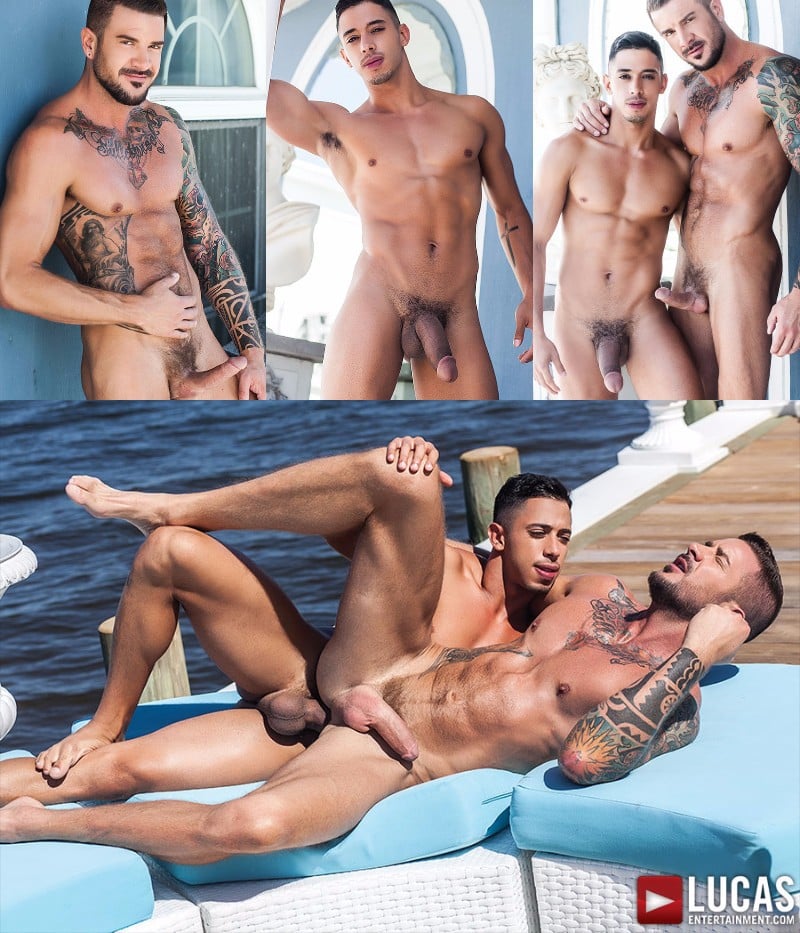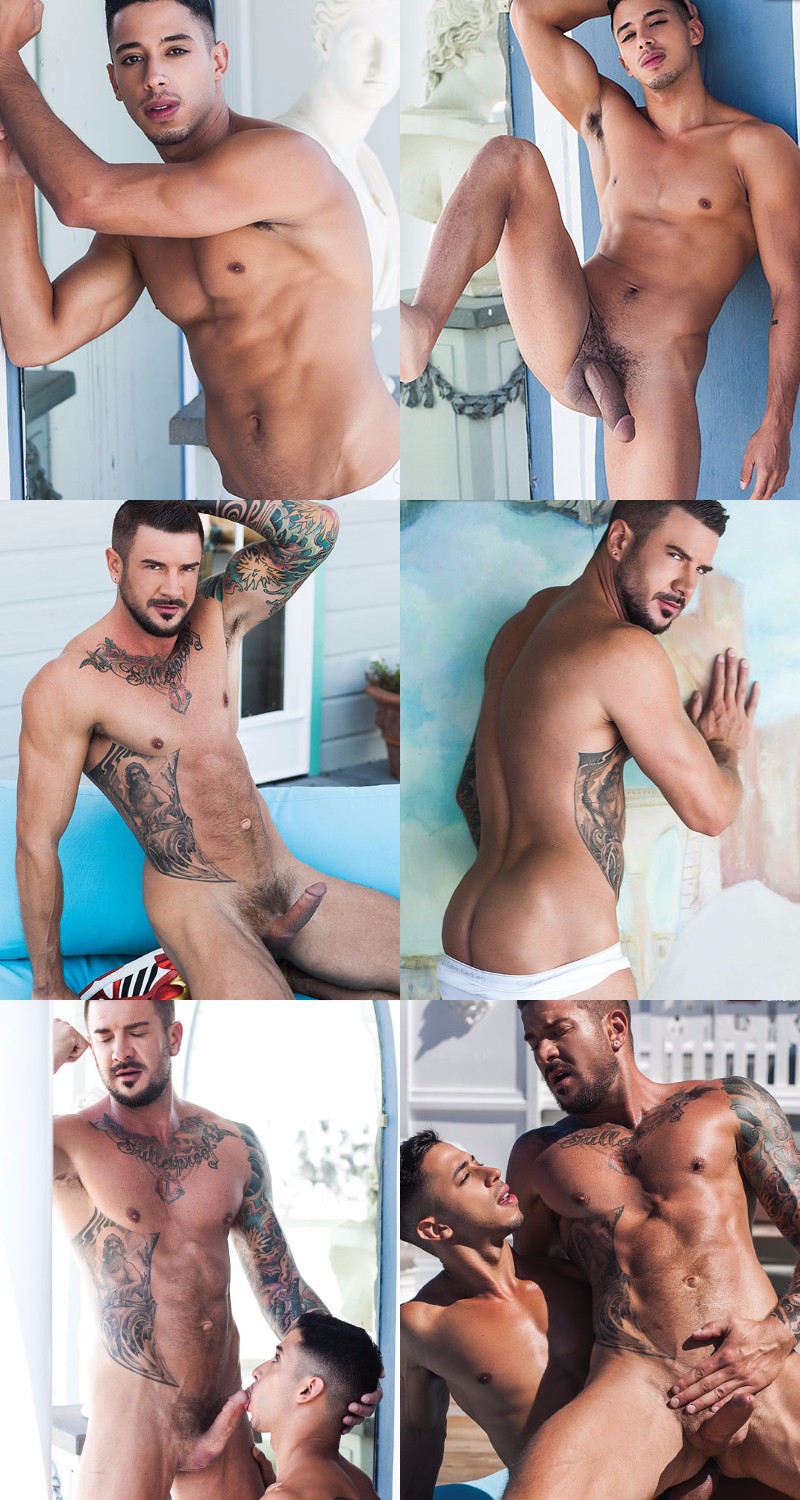 We just had our first snowfall in Toronto, so I'm envious of Dolf Dietrich riding Drae Axtell's big fat cock in this Lucas Entertainment scene filmed on Fire Island. Lying back on a private deck and getting your ass pumped while the sun beats down on you -- could it get any hotter? I suppose if there were another dick to suck on at the same time, but Dolf isn't complaining.
Drae Axtell is a Puerto Rican top packing a thick, eight-inch cock and he debuted on Lucas Entertainment in June with Pedro Andreas. Since then, he's done scenes with real-life Swedish lovers Tomas Brand And Logan Rogue (it was a very hot threeway with the lovers spit roasting and sharing Drae), Sergeant Miles, fellow Puerto Rican Rikk York, and now his latest scene with Dolf Dietrich.
Dolf and Drae are wrapped up in each other, lying on a pile of cushions necking and sucking dick on a private deck. It's a beautiful sunny day and the mens' skin glistens with sweat. Dolf gets on his hands and knees and Drae spends a long time eating his ass and fingering his hole. It's a long foreplay session, but finally halfway through the 40-minute movie, Drae inches his fat dick inside Dolf and starts pounding. And unlike a lot of Lucas scenes where the guys flip flop, this one is all about Drae taking full advantage of Dolf's very accommodating hole. He drills Dolf about four different ways before finally unloading in the daddy's mouth.
See more at Lucas Entertainment