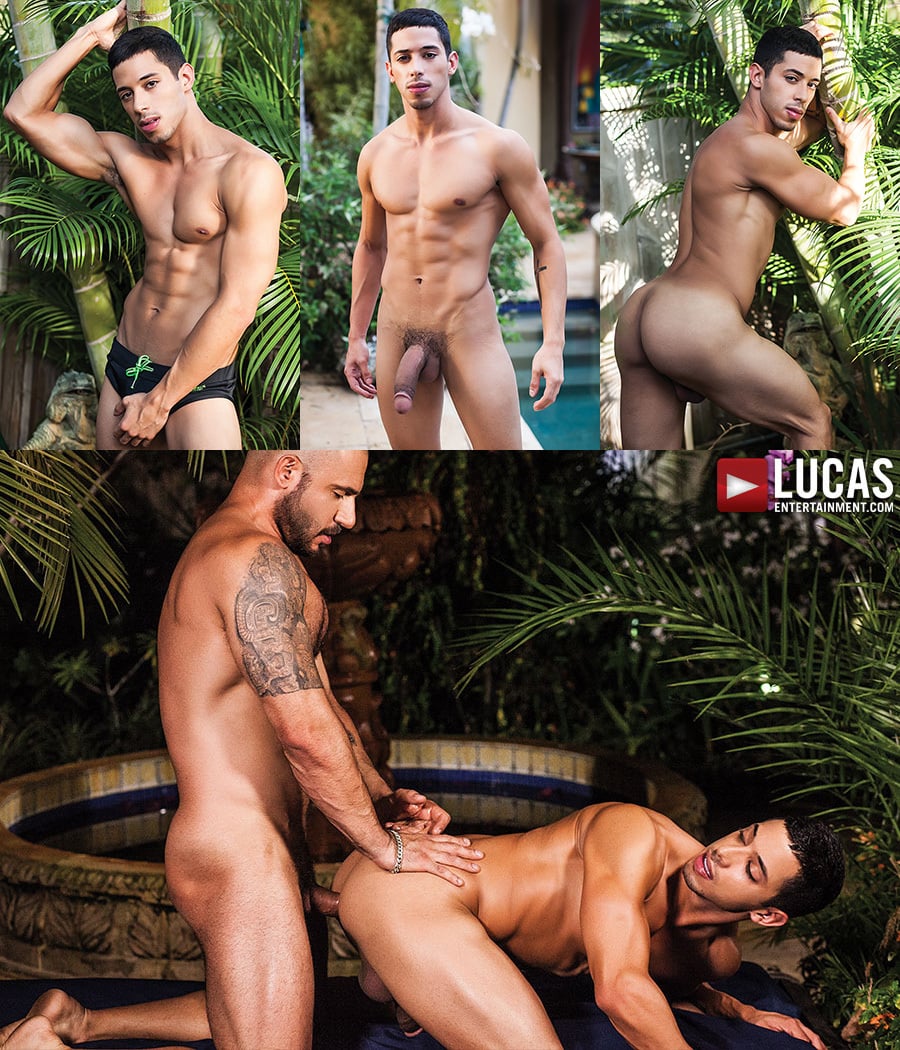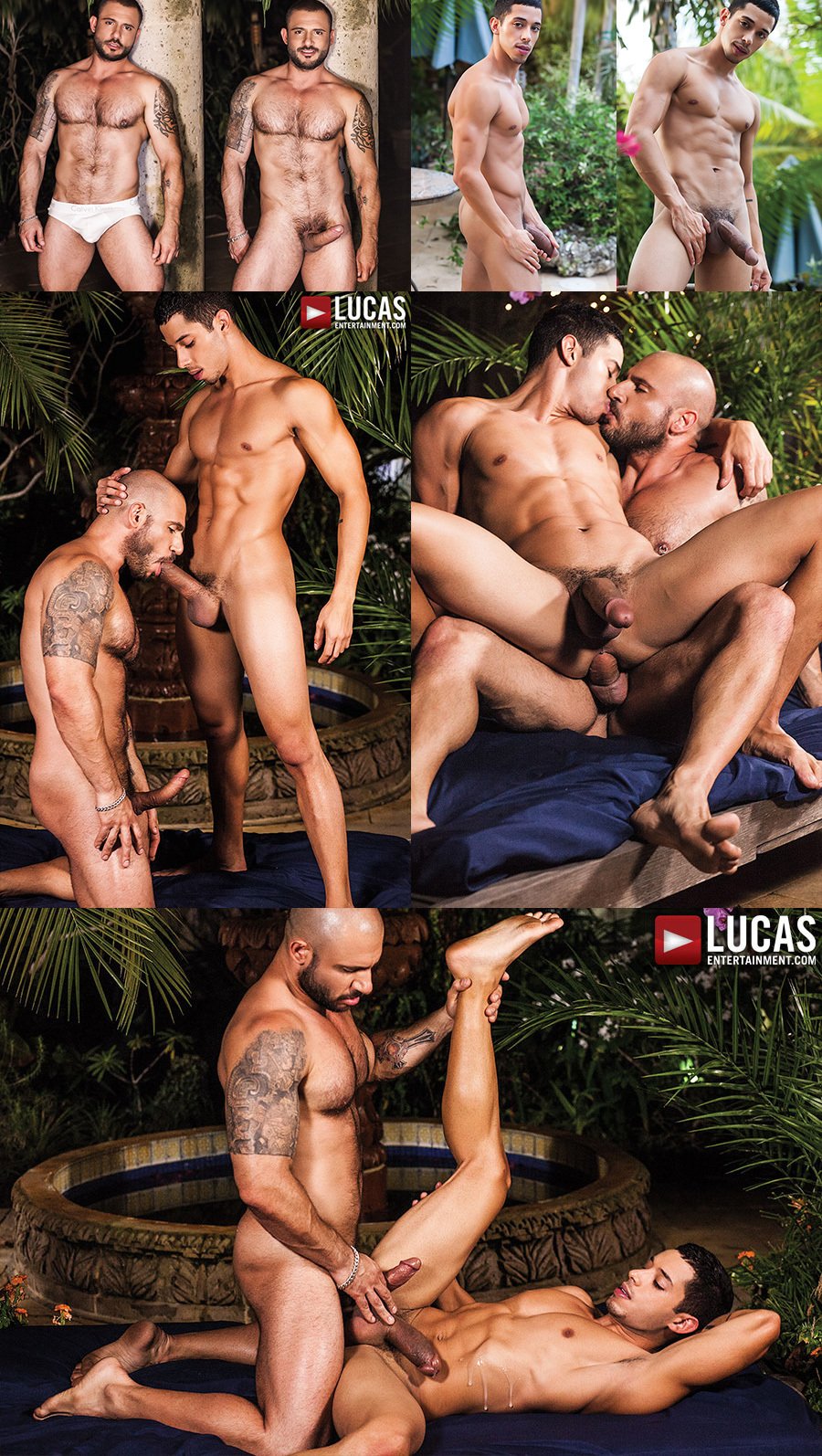 Drae Axtell is a brand new, very stunning face over at Lucas Entertainment. Did you see his face? Or were your eyes fixated on the massive piece of meat hanging between his legs? Good grief! Bend me over and make me see stars. Axtell's bio at Lucas Entertainment says that he's a top who isn't shy about bending bottoms over and fucking them doggy style. I don't know whether the copyrighter didn't talk to the director, or what happened, but Axtell is the one takes Pedro Andreas big dick doggy style in this video. Don't get me wrong, I'm not complaining.
Drae Axtell makes his Lucas Entertainment debut in the summer's fiery release called Raw Latin Heat. This is Axtell first-ever porn scene, but it won't be his last. He's modest, however, and didn't seem to know that he had what it takes to be a porn star until his friends told him. Top or bottom -- and I have a feeling he's both -- Axtell is off to a great start with Pedro Andreas in the shaded garden fuck session. And not only can Drae take a big dick up his ass, but he shows us how well he can gulp one too. The lad has no problem swallowing Pedro's swollen meat.
Pedro first fucks Drae doggy style, then Draw rides Pedro (I liked this position the best because we get to see Drae's big big flopping around), then after soom spoon fucking, Pedro fucks the cum out of Draw on his back. There are three more scenes coming from Raw Latin Heat. Today, Sean Duran fucks Xavier Saldana in a scene just released today, then later, Rafael Lords bottoms for Leo Alexander and Armond Rizzo services Mario Costa's monster uncut meat. Like I said, it's going to be a hot beginning of the summer.
See more at Lucas Entertainment