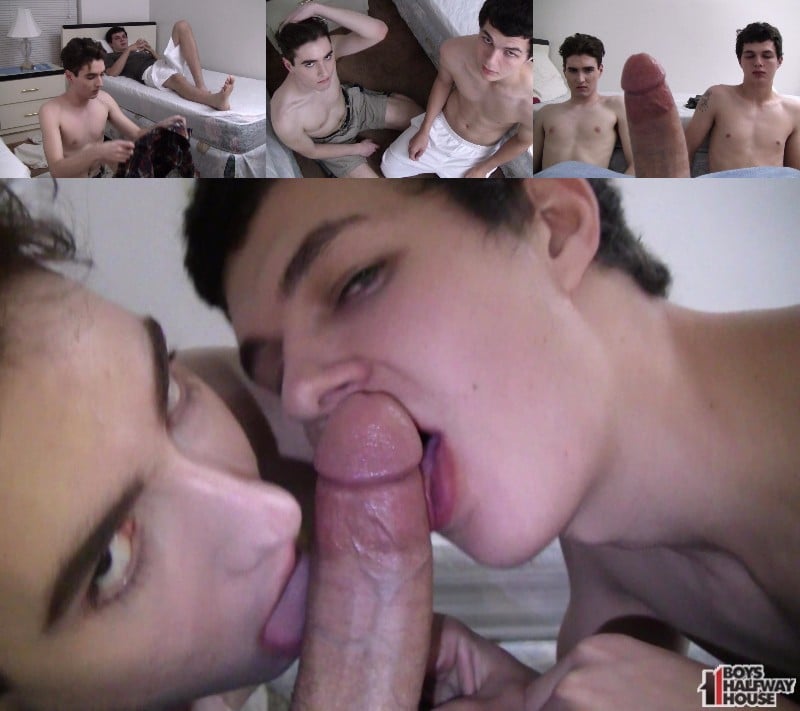 Watch These Two Bad Boys Getting Fucked at Boys Halfway House
Ashton and Atticus are roommates at Boys Halfway House. "You'd think you two grew up in a pig pen," says the supervisor. It's room inspection time and the house manager isn't happy with the state of affairs in this room. He decides to teach this slovenly pair a lesson at the same time.
I'm not sure what getting one's cock sucked has to do with teaching halfway house residents the importance of keeping a tidy room, but this is Pornland, so ... At first the supervisor orders these guys to pick their clothes off the floor and fold them, but after receiving some attitude, he steps it up a notch. He whips out his thick cock and says, "Someone better get over here and start sucking before I lose my temper."
First one, then the other, then these two bad boys compete for the supervisor's stiffening cock. Then he lies back and orders the first one to sit on his dick while the other holds up his nuts so we get some good cock-in-hole close-ups. Then the lads swap and the guy who just got fucked holds the other's legs in the air while the house manager fucks the daylights out of him. And wait until you see how this dude shoots his load.
See more at Boys Halfway House