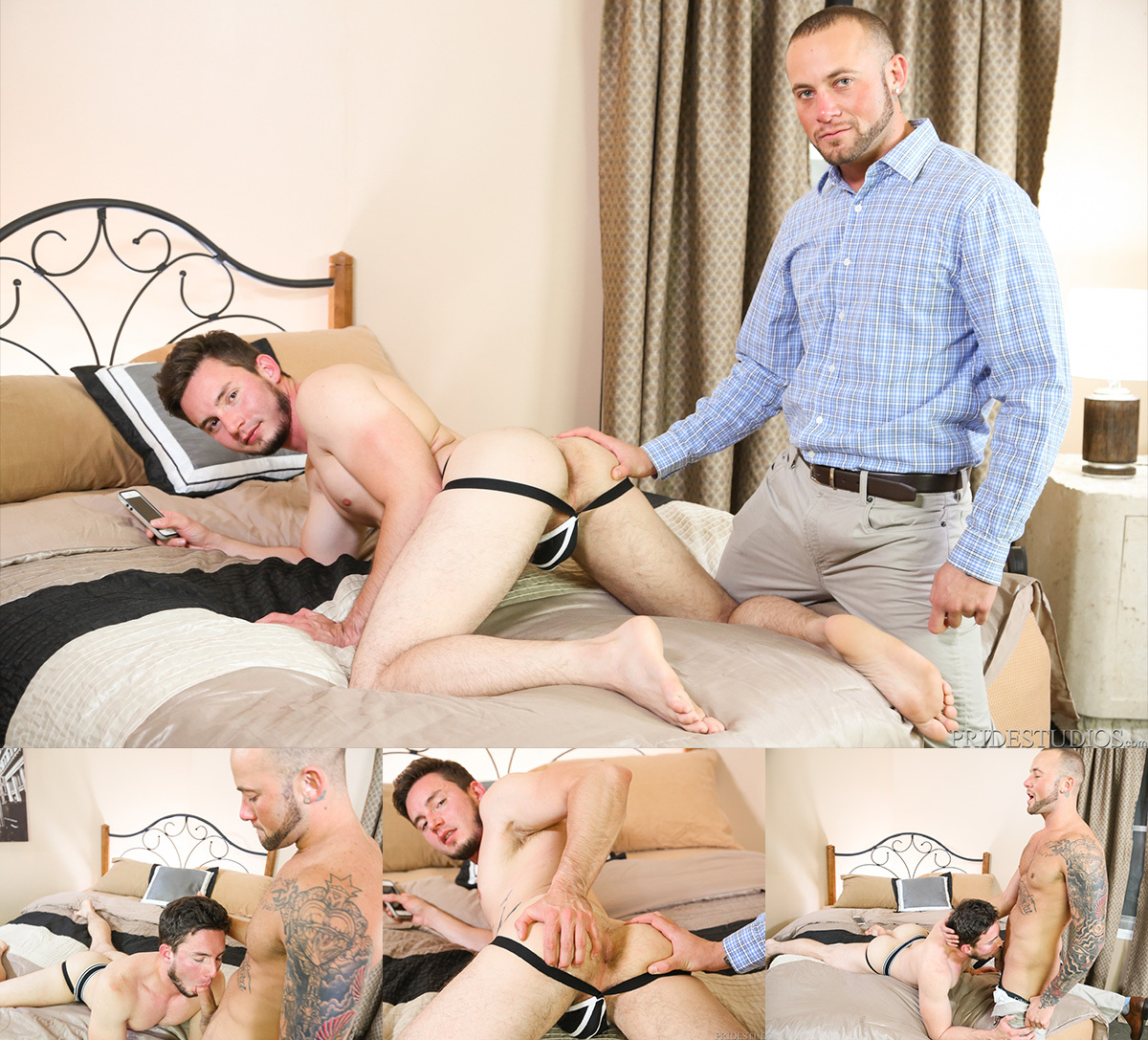 "I want you to come home and fuck my ass," Andres Moreno says to his lover on the phone. Marxel Rios is still at work, but says, "I want you to beg for it." And Andres does. They continue talking dirty on the phone while Marxel drives home. Now I know why this High Performance Men video is called "Dirty Mouth." But seeing the way Marxel pounds hole, I understand why Andres is begging for it.
When Marxel finally arrives home, he finds his lover lying on the bed wearing nothing but a jockstrap. "I've been waiting for you all day," Andres says. "Yeah? Well you have to beg for it," Marzel says, punctuating his point with a slap across Andres' bare butt. Then Marxel pulls out his cock and lets Andres feast on it. When Marxel's cock is rock hard, Andres turns around and presents his hole, thinking it's time to fuck. But Marxel dives in with his tongue and drives his lover crazy for a few more minutes.
After a long tonguing, Andres is really begging for his lover's hard-on. Marxel slides in, but he's not gentle about it. He wraps Andres' jockstrap waistband in his fist and bucks his lover hard. Andres isn't complaining. He had all day to think about this fuck and it's going just the way he wanted.
See more at High Performance Men