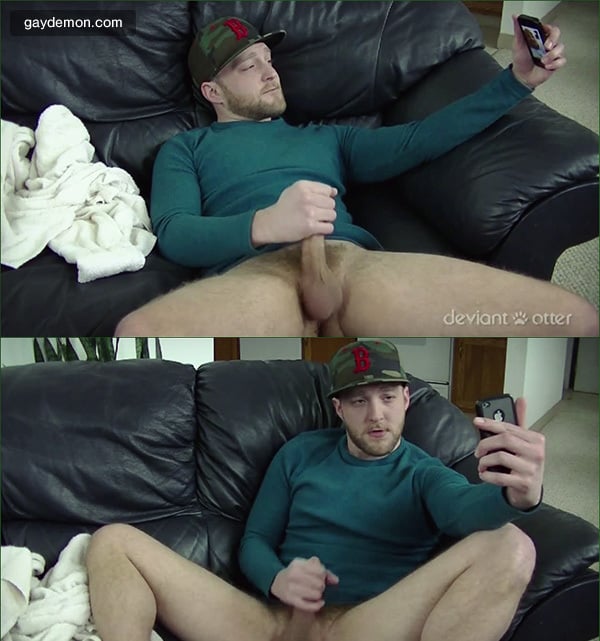 I'm an old-fashioned guy. Phone sex just doesn't do it for me. If I'm in the mood for some anonymous sex, I'd prefer to head off of the baths. Even finding an anonymous cock to suck in a back alley would be more of a turn-on that doing it over the phone. There are too many things to do, aren't there? Once you find your jack-off buddy, you have to hold the camera and keep your cock or face in frame, wank your willy, probably throw out some dirty talk -- sheez, why not just invite the guy over?
Devin Totter over at Deviant Totter seems to have the whole phone sex thing down pat. And I have to say that he makes it look more exciting than I imagined it to be. Devin was about to shove a dildo up his ass and make a video for his site when a buddy form Virginia hit him up. Devin's buddy has said that he was interested in making a video for the site, but so far he hasn't ponied up. So Devin thought that he'd put on a little show for this Virginian and give him an idea of what he's missing.
After the initial chit chat and dick shots, Devin lubes his hole and shoves his dildo inside, then he blows a huge wad of jizz all over that green t-shirt for his buddy. Hopefully that was enough to get him over to Devin's apartment and on camera for real. So how about you? Have you had phone sex?