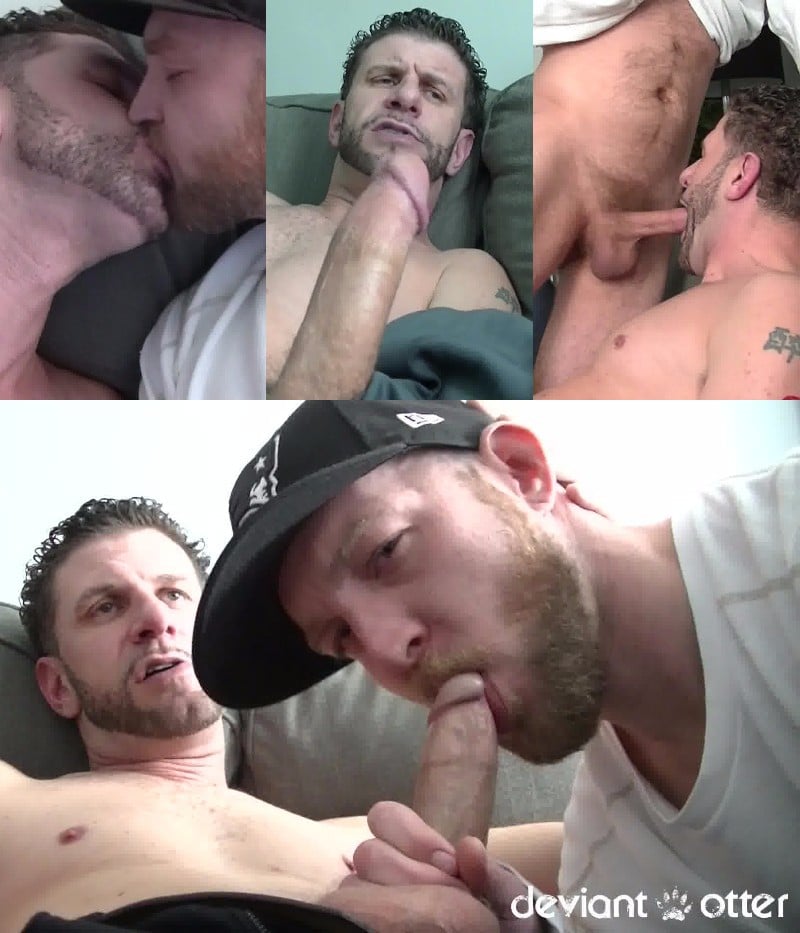 Watch the dirty antics at Deviant Otter
Deviant Otter headed to MAL (Mid-Atlantic Leather) this week in Washington D.C. -- the poor Hyatt Regency will never be the same. Devin invited a fuck buddy to join him in his hotel room to get the party warmed up. When they filmed this scene, the event still hadn't started and Devin wanted to help staving of his pre-party jitters.
Devin was thinking of this as a crash course in weekend debauchery, the Do's and Don'ts for random hookups. The first thing Devin learned was to blow his wad before the hookup arrives. He hadn't cum in a couple of days, so as he says, "I was a two-pump chump." But he can also usually get it up again fairly quickly and go for a long while after that, which he did, so his hookup left with two loads in him, or, more accurately, it was one load on his back and another up his ass.
And the second thing Devin was reminded about was checking in with your partner, especially if you've never fucked before, and see what turns their crank. We all have our own personal ticks when it comes to getting off. Me, swing hammers off my nipples and I'll take paint off the ceiling, but for this dude, he got off with a four of Devin's fingers playing with his butt hole. That did the trick and he unloaded all over himself.