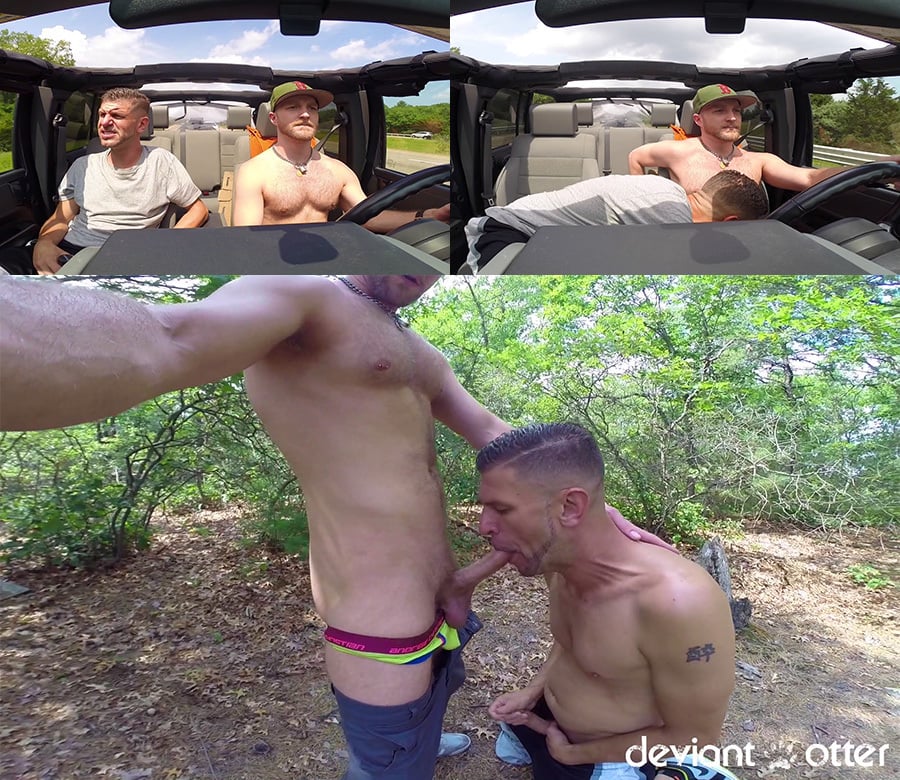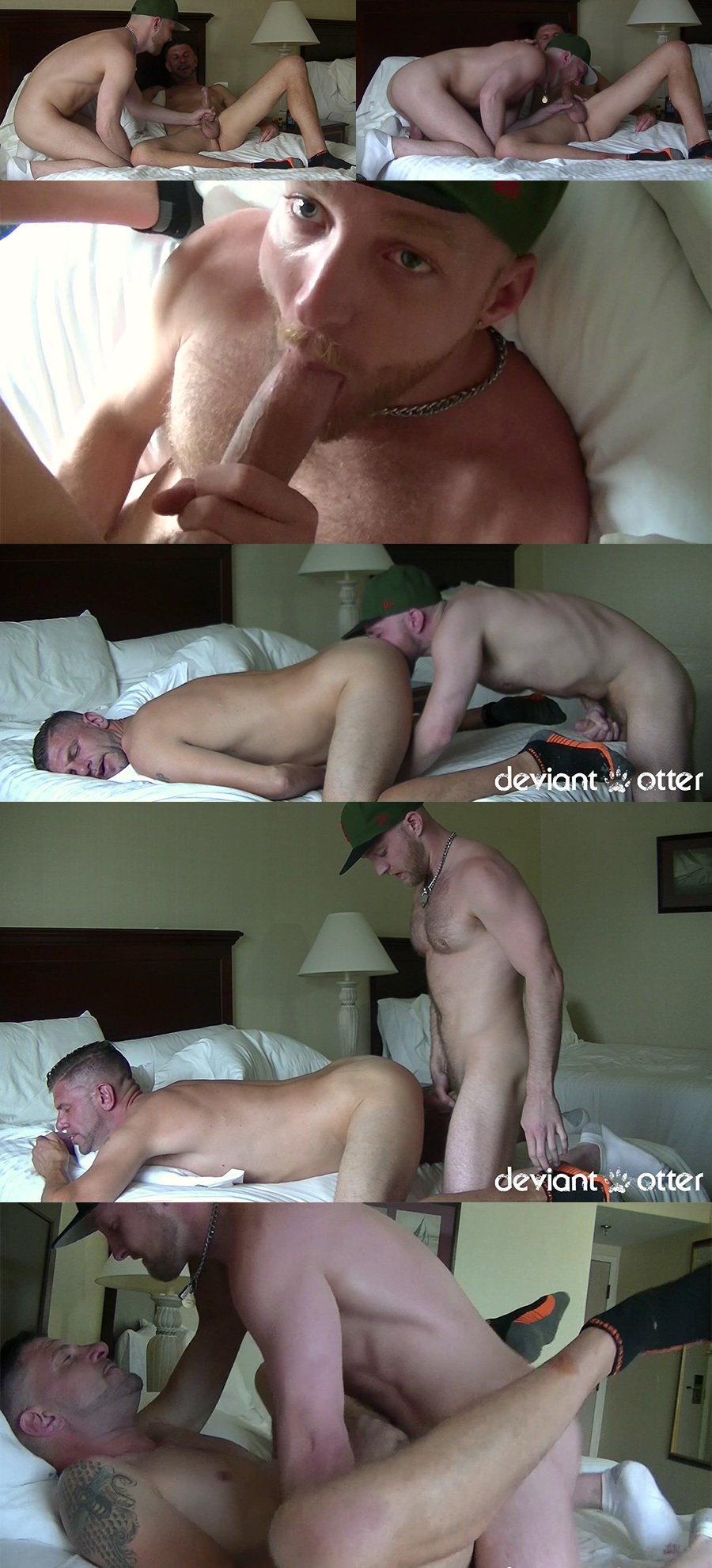 In this latest video, Deviant Otter picks up a fuck buddy of his who lives in Rhode Island and they headed off on a road trip. The fuck buddy (let's call him Bob) was horny to do a tour of rest stops and film some outdoor sucking and fucking. They were scarcely on the highway and Bob is blowing his buddy. Devin has one hand on the steering wheel and the other holding the camera out the window to film Bob sucking his cock. Now that's what I call distracted driving.
We don't really have rest stops in Canada, not like the ones in the U.S. that are basically mini parking lots with maybe a toilet and lots of bushes to have cruise for dick. Our rest stops are more the kind of places where you buy gas and food. I'm sure there's plenty of opportunity to climb into a big rig and blow the trucker in his front seat, but I've never experienced it. But I've hit plenty of cruising areas and had lots of outdoor sex, and it's fun, certainly a lot more exciting than a Grindr hook-up.
Devin and Bob hit the first rest stop and they head into the bush and find a clearing. Devin mounts his camera in a tree and Bob drops to his knees and gulps Devin's cock again. After a few minutes, Devin feels his nut rising, but doesn't want to cum yet, so they pack up and jump in the Jeep and head off to the rest stop. But Mother Nature wasn't co-operating that day and it started to rain. So Devin and Bob found a motel to continue their fuck session. "Sorry," Devin says. No apologies necessary, Devin, I enjoyed watching you pummel Bob's ass. Man, that was a hard fuck you gave him.