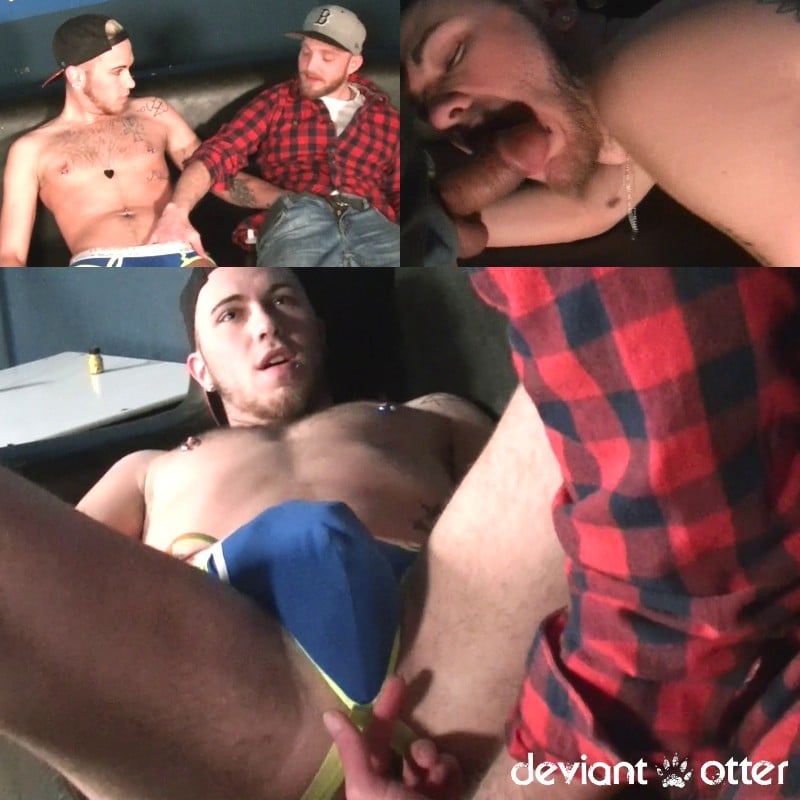 Deviant Otter says that he gets a lot of email requesting that he fucks a twink. So, before letting 2015 slip away, Devin invited a stripper named Tyson to fuck with him on camera. Tyson works at Devin's boyfriend's club and the dancer has been gagging to have sex with the couple, so he pushed his nervousness aside and took the plunge.
Unfortunately, we'll have to wait to see Deviant Otter fucking a twink because Tyson is definitely not one. Gentlemen, can we please get this straight once and for all? Twinks do not have beards or chest hair. A twink is a guy under 21 year with a very slim body with no muscle definition and twinks really should be boyishly cute. And even though Tyson sculpts his eyebrows and is cute, that's not enough to make him a twink. I review a lot of porn sites for GayDemon and I'm so tired of having to clarify what is and isn't a twink, for that matter everyone in Pornland is confused about bears, too. Feel free to fight it out in the comments below.
Oh well, on we go. One of the shining points in this movie is that we get to see Deviant Otter's boyfriend getting in on the action. Devin and Chris filmed this scene with Tyson at the club before he started his shift. And the boys take turns playing with Tyson's hot little butt. After getting fucked by both men, Tyson headed upstairs to start dancing and he left with a smile on his face and a load up his butt.