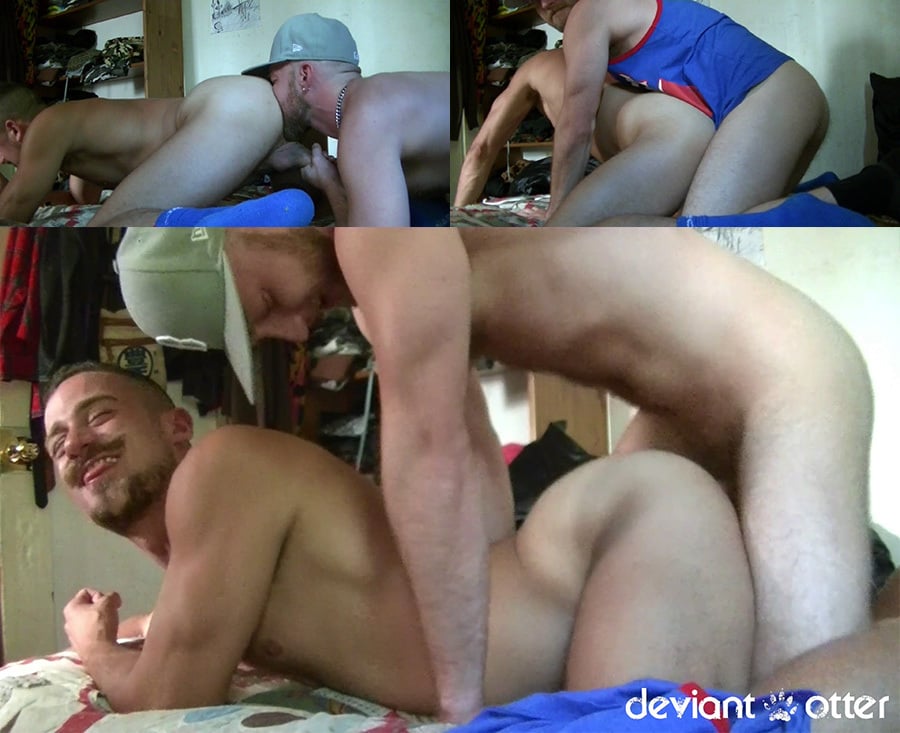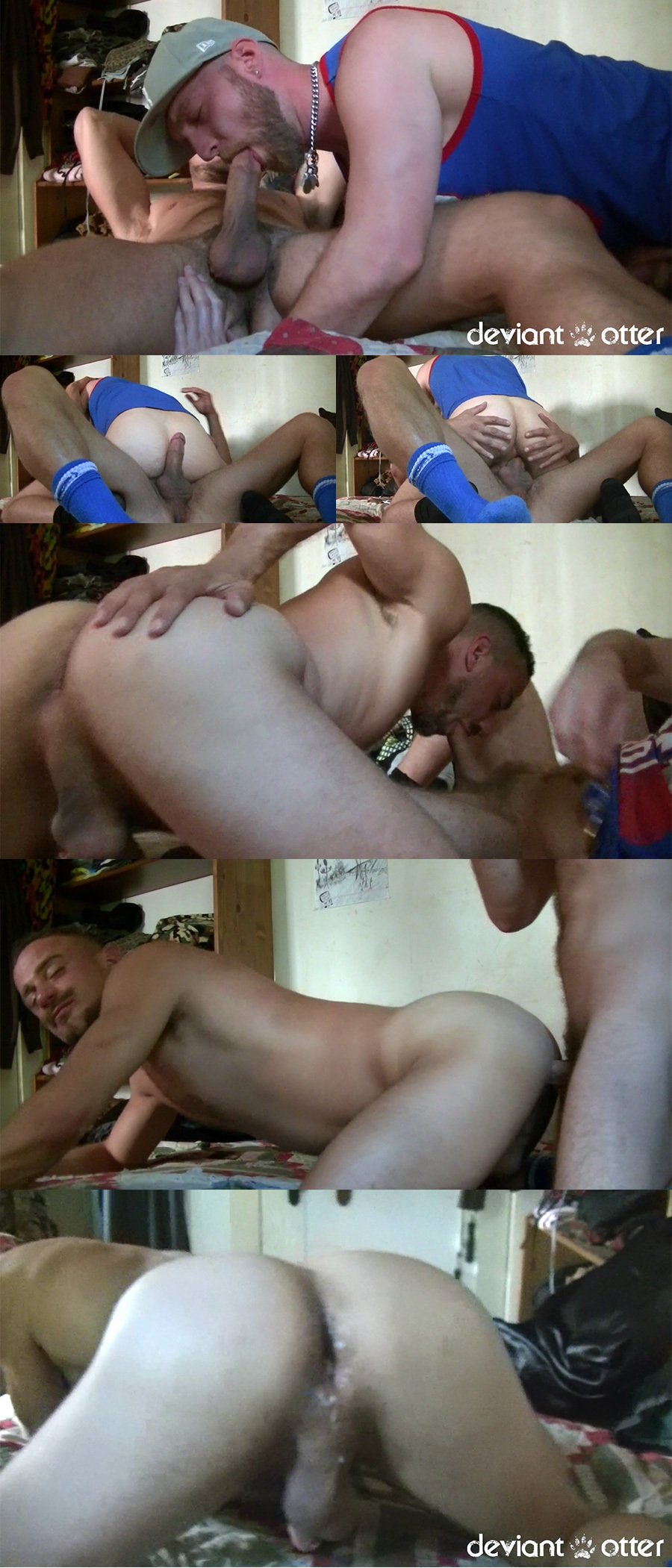 A couple weeks ago, Deviant Otter headed to San Francisco to pig it up at the Folsom Street Fair. He wanted to make it a full and fun weekend, so arrived early and hit up a local fuck buddy named Leon Fox, who does a porn video from time to time. "I swear his sex is magical," Devin says, so he was thrilled when Leon was in town and available for a pre-Folsom fuck session.
Deviant Otter had originally planned on bottoming for Leon, and he did, but Leon got greedy and Devin eventually had to give in and fuck his hole. "He's the kind of lay that you never know if you've given them enough because they just love taking dick," Devin says. Between get his ass slammed, Leon gulps Devin's hard-on and sucks down every drop of precum.
They've been going at it for a while, and while drilling Leon doggy style, Devin can't hold back and drains his nuts all over the bottom's ass with a big messy load. Leon jumps off the bed and bends over in front a mirror to check out the damage. "Holy shit!" he laughs, pulling his ass apart. But he's not finished, he jumps back on Devin's dick with his mouth and cleans up his cummy dick.