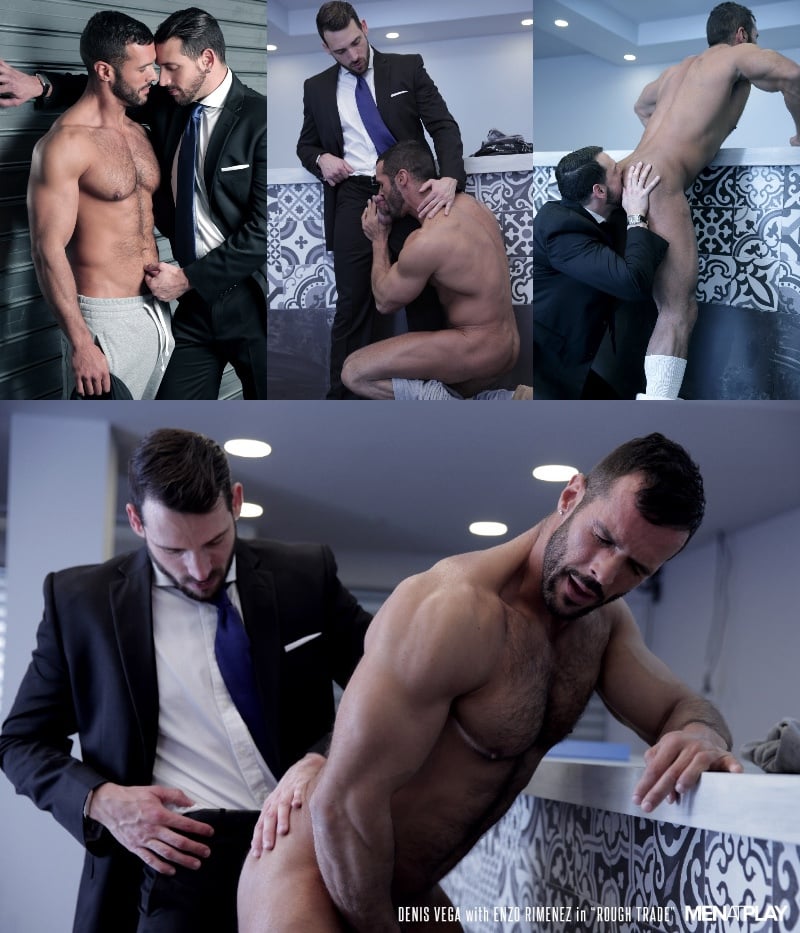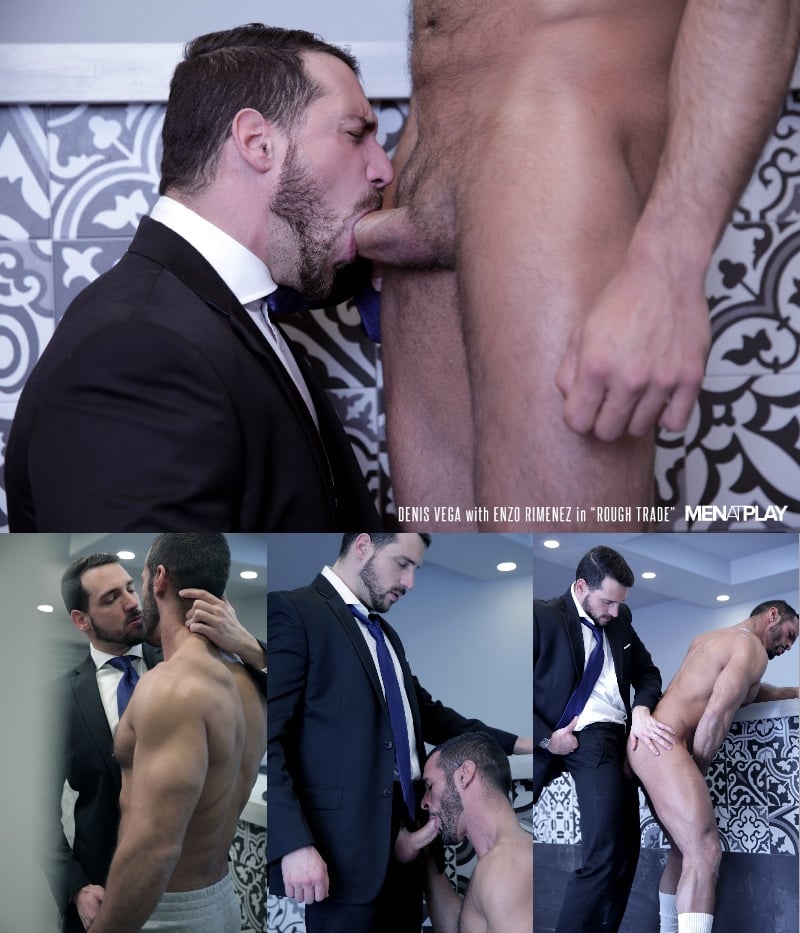 ---
Scene Pictures
Men at Play membership is just $25/mnth!
Hunky Denis Vega is a builder and he's getting ready for a day of hammering and screwing. Get your minds out of the gutter, Vega is a carpenter. Oh wait, this is a Men at Play video, so of course your minds are in the right dirty place. Property manager Enzo Rimenez shows up on site to go through a list of things he wants done, and guess what's at the top of the list...
Enzo leans in for kiss, then a grope, and a few seconds later, he unzips the builder's pants and pulls out his rock-hard dick. Doesn't take much to get Denis Vega horny, does it? Enzo hauls out his own boner and the two men kiss while their cocks hug one another.
Enzo strips Denis right down to nothing and bends him over to eat his ass. Enzo doesn't bother stripping off his suit, he just loosens his tie and drives his cock into the hunk's asshole. He goes to work of Denis' hole, holding onto his shoulders and thrusting hard and deep. And when the boss is finished screwing, he pushed the builder to his knees and unloads all over his beautifully muscled chest.