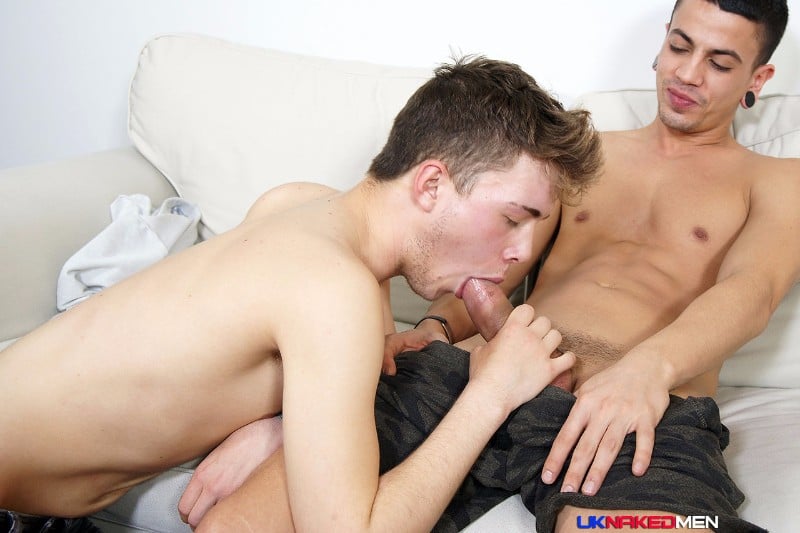 Watch 100s of Videos at UK Naked Men
Blond Ruben Bart is paired up with Spanish nasty boy David Paw in this fuck scene for UK Naked Men. Both lads have nice big dicks, although David's is fatter and covered in generous folds of foreskin. Come inside and watch him pound Ruben's ass.
So what's worse? A little bit of fur on a guy's butt or pimply razor burnt skin? Honestly, what's with our phobia over body hair? So a guy has some hair on his butt, is it the end of the world? Why do we always seem to want what we don't have? If God gave you a furry butt, accept it, love it, show it off. Shaving it off just makes a mess. I'd much rather look at a bit of hair than razor burnt pubes and butt cheeks. Ruben Bart, I'm talking to you.
Ruben and David are playing video games on the couch when a fight over the controller turns frisky and the lads kiss. Ruben hauls out David's meaty uncut cock and gives it some lip service, but David is the true connoisseur of dick sucking in this scene, he gulps down Ruben's long dick. Then he puts Ruben on his knees and drills his smooth butt hole.