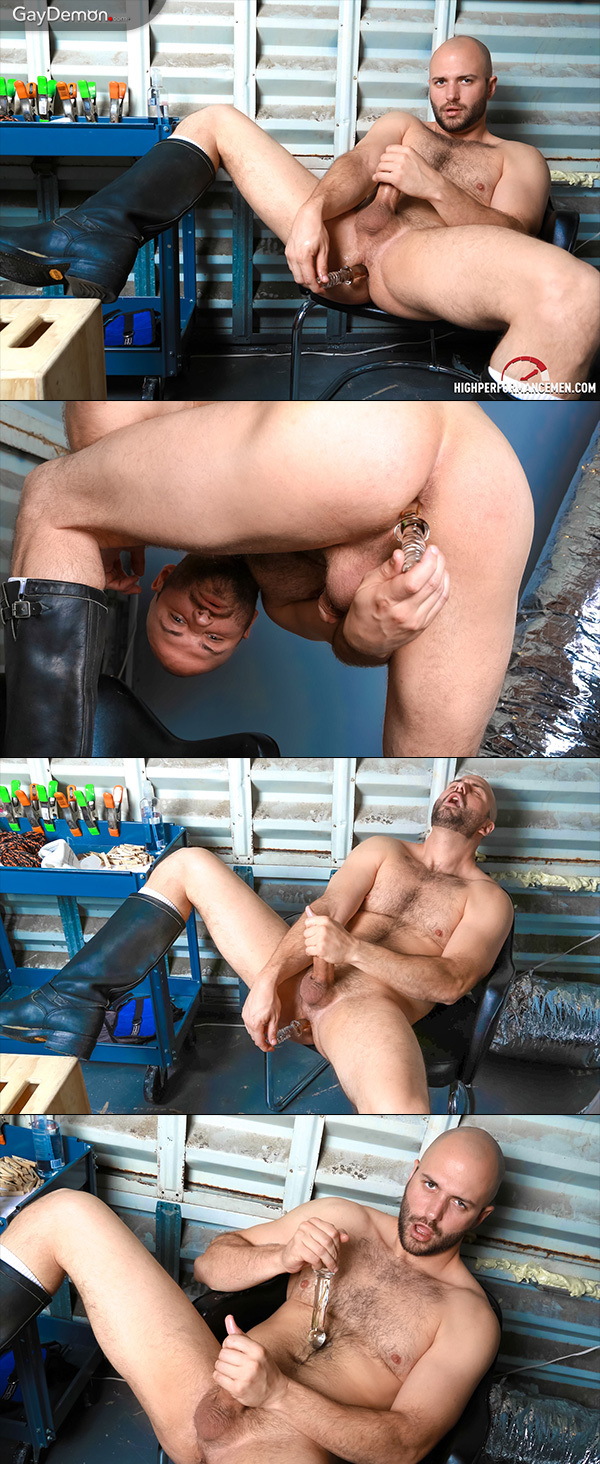 David Chase is a sexy hairy hunk with a bald head and a beefy body. He's been one of my faves since the first time I saw him a few years ago. So I was pretty thrilled to see him in this dildo fucking video from High Performance Men.
Chase is a kinky fucker, so when High Performance Men presented him with their toy chest, he immediately grabbed a bag of clothes pins. "I've always wanted to play with these." He's naked and wearing a pair of knee-high black boots. He clips the pins on his nipples and flicks them off, then he sticks clothes pins all over his ball sac and continues playing with his nipples.
He's good a horny now, so he grabs a glass dildo, lubes it up in his mouth, and shoves it deep into his fuck hole. With clothes pins on his nipples and the dildo plunging his butt hole, it's not long before this hairy hunk has to unload his nuts. But he's not finished. He smears his cum load all over his hairy belly with the glass dildo, then cleans up the sex toy with his tongue. Told you that David Chase was kinky.
See more at High Performance Men