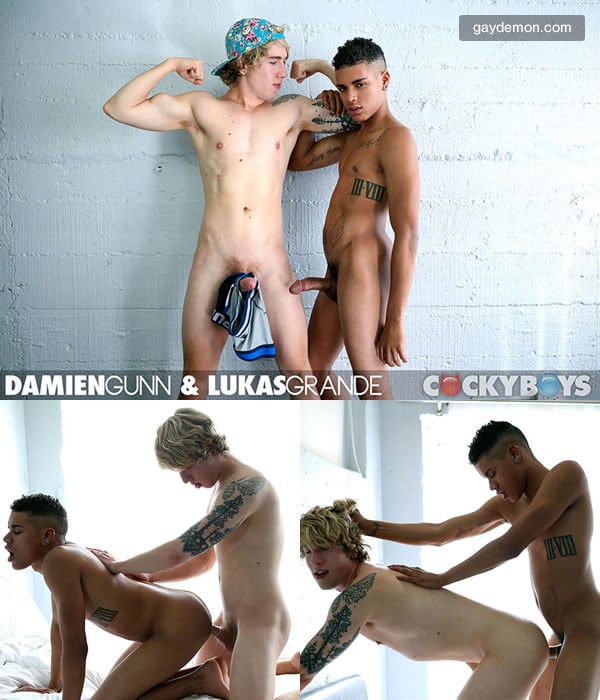 Cocky Boys does it again - they just do flip flop fucks so well - and to top it off today, it's also a raunchy interracial flip fuck too! Super-hot twinks Damien Gunn and Lukas Grande are both relative new-cummers to the site and were both equally thrilled to be partnered with each other, as both enjoy a big cock - either in their mouths or up their butts - just as much as the other!
The guys start off a bit playfully, showing off their bodies to each other, posing for each other, a bit of muscle worship and then getting their dicks hard and even hanging their underwear off their hard-on's. Then the cock sucking starts, both guys love oral, receiving and giving, and they both suck cock like pros. Naturally a hard cock is needed for fucking, and these guys really enjoying getting the other ready for the main event!
Lukas started things off and gave Damien's butt hole a real hard plowing and just as he got into a steady rhythm, out of nowhere, Damien turned the tables and pushed his rock-hard cock into Lukas's tight little pink hole and plowed him back just as hard, or even harder! Both guys really got off on the switch around and their copious cum shots prove it!