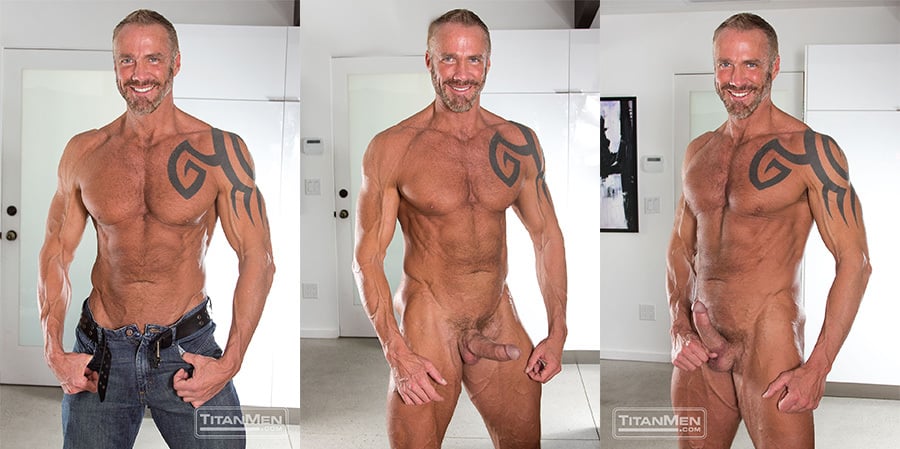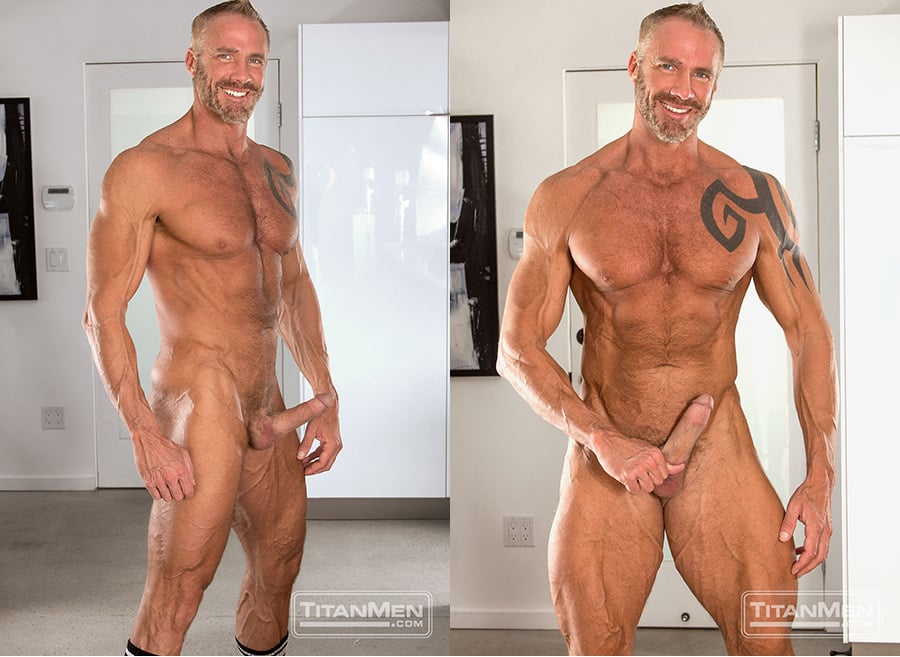 On November 3, Titan Men announced that Dallas Steele is the latest performer to join their line-up of exclusive men. Sexy and masculine Reeves is a retired news anchor and reporter and only got started filming porn this year and he's been an instant hit and already has over 8,000 Twitter followers.
Silver fox Dallas Steele first showed up on Men at Play in July and he filmed a total of three scenes for the site. In August he did a flip flop scene for Titan Men with Dirk Caber in the Blue Collar Ballers DVDs, then followed it us a few weeks back in another flip fucking scene with Hunter Marx in Break a Sweat. After seeing his second scene, I figured that he was destined to become a Titan man, and today, Titan Men confirms it.
Aside from porn, Dallas Steele now works as a personal trainer. He stands 6-foot three inches tall and weighs a rock solid 220 pounds. Titan Men says that he's already scheduled for several releases in 2016, but you'll want to head over to Titan Men on Saturday, November 7 for the first ever Titan Live show that begins at 7 p.m. PST. You can interact with Steele during the two-hour live show, which happens on his birthday, and he'll be taking questions and follow it up with solo toy show. The show is free for all Titan Men members.
Dallas Steele joins fellow exclusive Titan Men performers Jesse Jackman, Hunter Marx, Nick Prescott, Matthew Bosch, Eric Nero, Jay Bentley, and Eddy Ceetee. But stay tuned because the studio is teasing that another industry powerhouse will also be joining the company, we'll keep you posted.