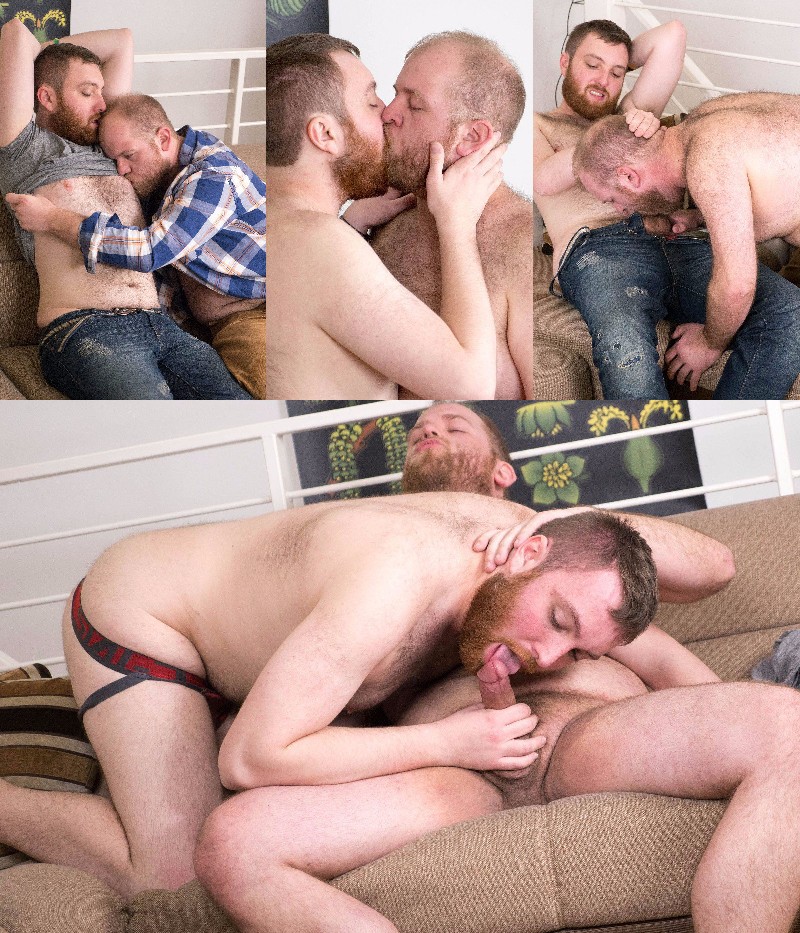 Get a 1-Day Trial for $1.95 - Check Out Hairy and Raw
Real-life cub boyfriends Colt Cox and Jef Heart share one of their horny fuck sessions. Blond cub Jef fucks his boyfriend's ass, then sits back on the couch while Colt sucks the cum right out of his balls.
Jef Heart is the blond and Colt Cox is the brunette. Heart loves getting his dick serviced and says that his boyfriend Colt is a superb cocksucker. "He makes my eyes roll into he back of my head," he says. And Colt loves sucking off his boyfriend, but he wants a little something too -- a hard ass banging.
After Jef pumps Colt's ass with his raw dick, the blond sits back on the couch so his boyfriend can suck him off. Towards the end, Jef strokes his cock while Colt licks his balls. And then finally, "Are you ready for it?" Colt is and opens his mouth wide for Jef's creamy load.