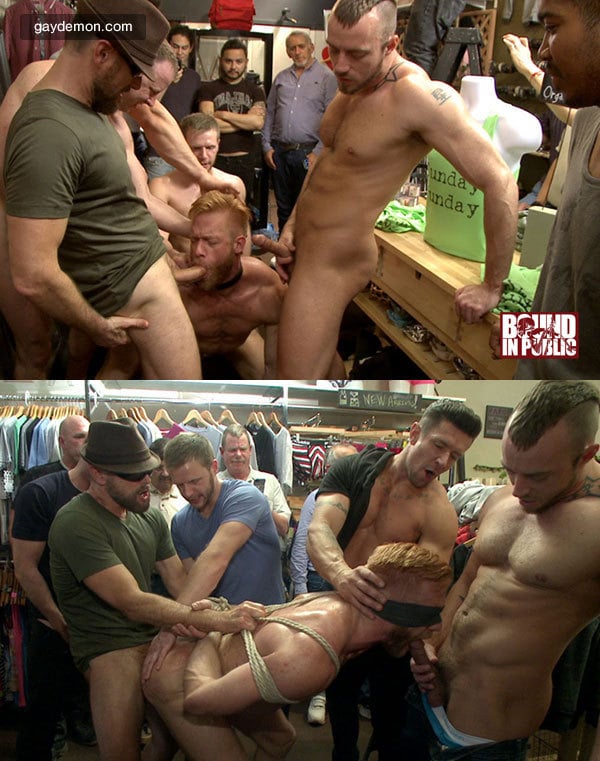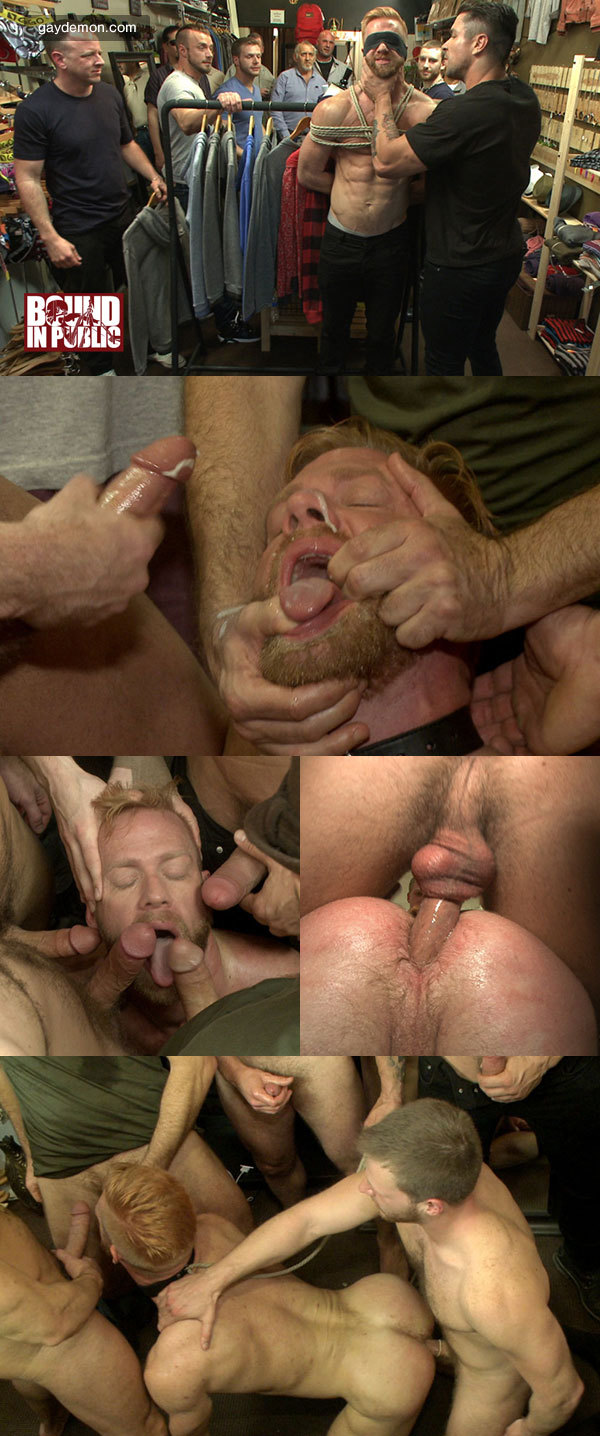 There's nothing quite like seeing a handsome man dragged around a store on his knees. It's been well over a year since blond porn hunk Christopher Daniels filmed any scenes over at KINK. He did a scene for Men on Edge in 2012 and one for Bound Gods in January 2013. This week he showed up at Bound in Public and did he ever get used.
Christopher Daniels is bound with rope and blindfolded and muscle hunk Trenton Ducati pushes him down the street and into a clothing store in San Francisco's Castro. Trenton whores out his buddy to the gang of surprised, but happy-to-oblige gang of customers. He bends Daniels over and a number of the men grab a taste of his butt, a few get some whacks in.
The men line up and Trenton makes his blond buddy blow them all -- he sucks their cocks and balls -- and he's dragged around the store where he licks a few boots too. They bend over Daniels and take turns fucking his ass and mouth at the same time. (One dude is wearing a hat and sunglasses; if you don't want to be seen in a porn video, then fuck off and don't make one.) The crowd's pretty churned up by now and they start coating Daniels face with their sticky loads. Like I said up top, it's always hot seeing a pretty guy used.