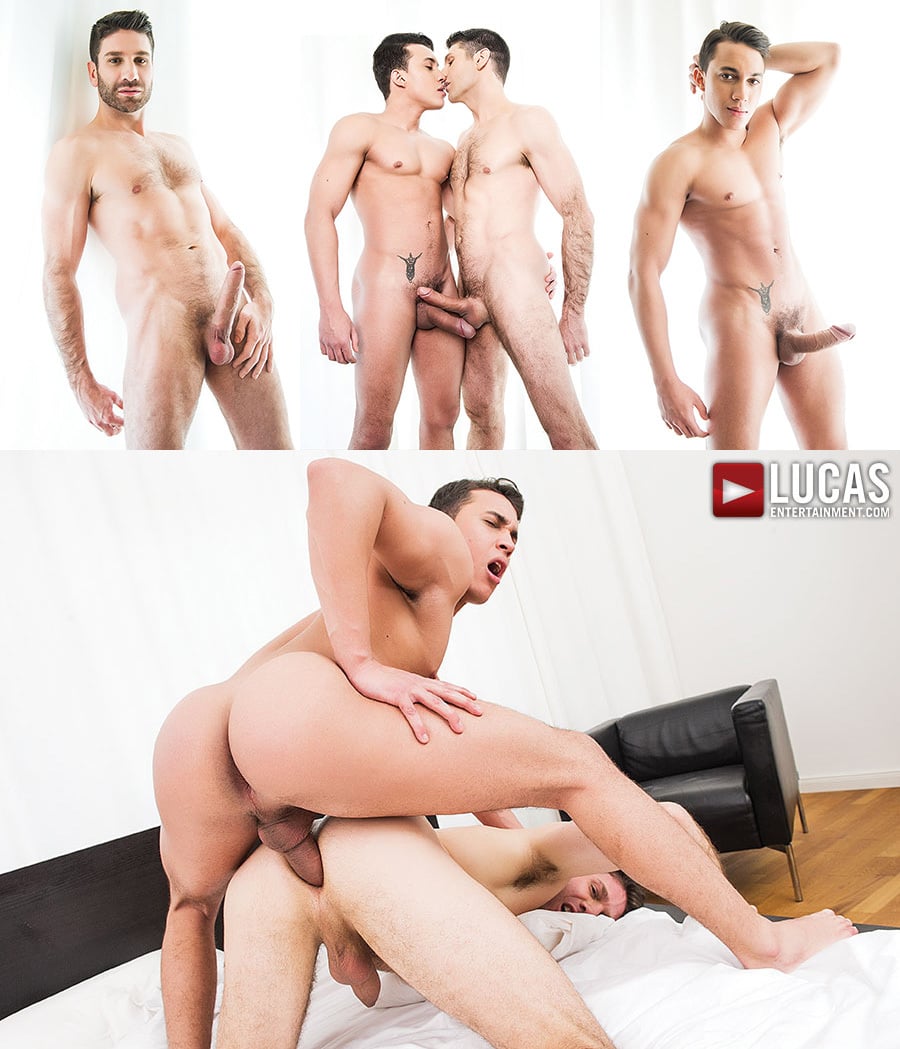 I thought Craig Daniel had filmed more scenes for Lucas Entertainment, but this is only his fourth. And it's a good one. He bottoms for Joey Pele a sexy Brazilian with a big cock. It's 8.5 inches and crowned with a huge head and curves severely like a banana. Watching Craig slobbering his tongue and lips around Joey's big nob will get you revving hard.
Craig and Joey start off on the bed bare chested in jeans and Joey is on top of Craig. They kiss passionately and get each other good and horny before the jeans come off. And when they do, Joey lies between Craig's legs and gently sucks his long, uncut dick. And take a look at Craig's forearms, they're so furry. Joey stands on the bed and Craig goes to work on his dick, sucking his plump, flared cap first, then gulping deeply. Craig tries to hold Joey's nuts in his fist, but they hug tightly to his body.
Craig lies back and Joey makes him hold his legs so he can steer his big dick towards its goal. He inches in and Craig moans, Joey grabs Craig's hard-on and gives it a few strokes while he keeps pushing inside. Then he's finally balls deep and Craig's eyes bulge with delight. Once Craig's ass has opened up, Joey drills him with hard and deep strokes. Joey is a hard-pumping top, but Craig keeps asking for more.
Both Craig Daniels and Joey Pele join Rocco Steele's nine-man gang bang tomorrow for the third and final part of this wild fuck scene.
See more at Lucas Entertainment