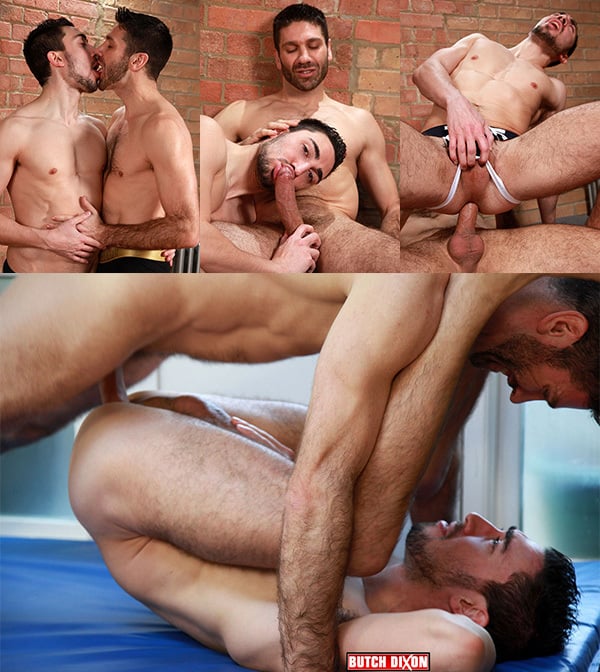 When you see a couple of big juicy uncut cocks like these two, it makes you wish circumcision had never been invented. Craig Daniel has a long dick to feed Italian newcomer Gaston Croupier, there's plenty of foreskin overhang for this cocksucker to suck and nibble. But first, these two get to know one another on Butch Dixon's massage table. Gaston lies on his belly and gets a slippery and oily rubdown, but when Craig spreads Gaston's butt cheeks and catches a look at his tight pucker, he's got to get in there.
Butch Dixon has been going back on forth with bareback fucking, but they are featuring more of it these days. Craig Daniel has appeared on porn sites back in the U.S., but this is his first time on the British porn site. Daniel is no stranger to barebacking though and he both tops and bottoms.
Gaston Croupier is not only new to Butch Dixon, but porn in general. But he's a hungry bottom with a voracious appetite for cock. However, Craig's niner proves a little too big at times and he yelps while the top jack hammers. He's not complaining though and takes every inch of Craig's huge tool. And judging by the heavy load Gaston squirts at the end of the video, he enjoyed this fuck very much. How could you not?