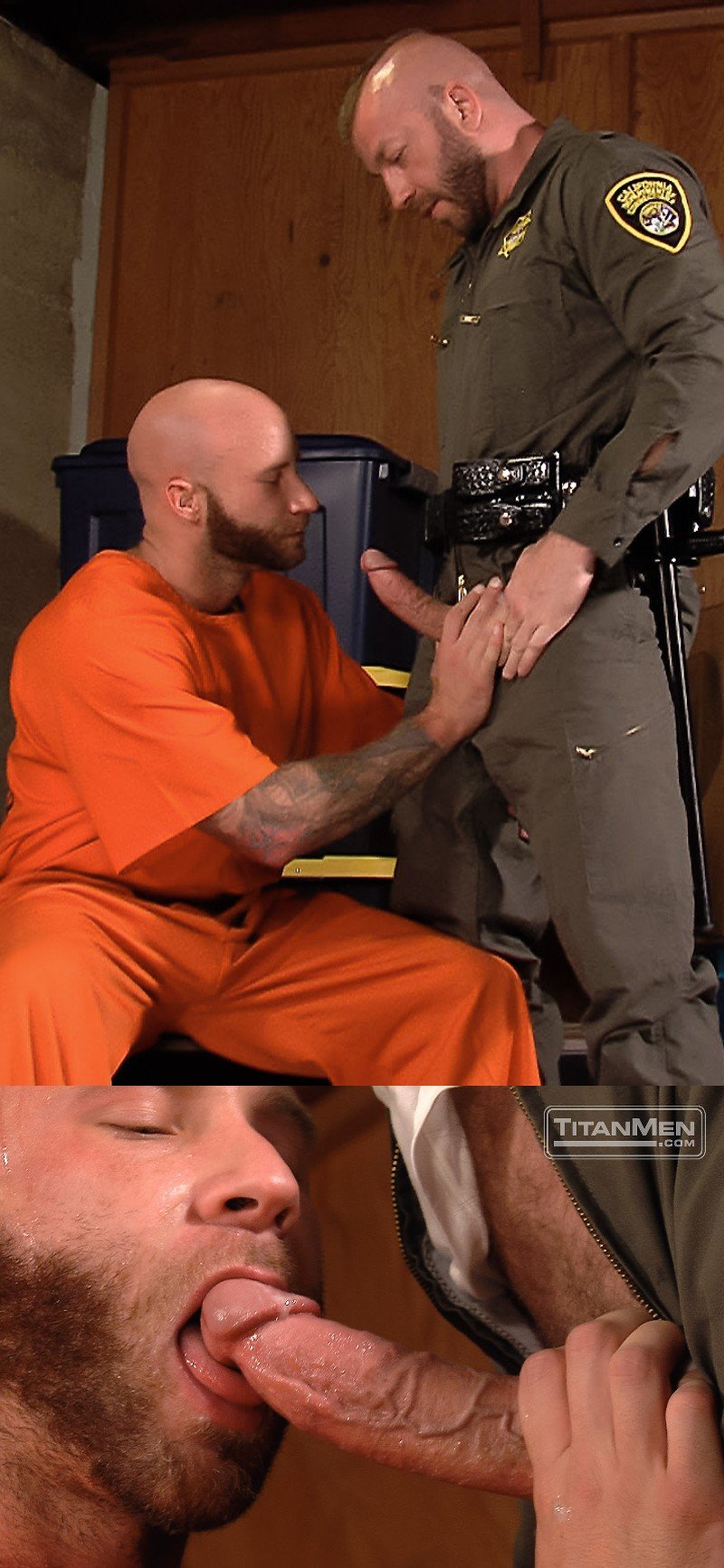 Save 25% on a Titan Men membership here
Correction officer Hunter Marx leads prisoner Drake Jaden down the basement stairs. Jaden is wearing the standard orange jumpsuit and his hands are shackled to a chain around his waist. "What the fuck am I doing here?" Drake squawks. "I hear you've been handing out ass to the other COs," says Hunter. "I wanna get a piece." He unzips and pulls out his already-hard boner. "Fuck!" pants Jaden as he moves closer.
Drake Jayden has been around Pornland for a million years and he never seems to get any older. I always thought he was such a striking man with contrast between his glistening bald head and dark beard, and he still is. His body is a real turn-on -- husky, hairy, and hard. He doesn't waste any time and quickly swallows Hunter's bone, then after a couple of seconds he pulls off saying, "Fuck that's a nice dick."
The first two scenes from Titan Men's Jailbreak followed the sexual escapades of four prisoners who had escaped from jail and found hideouts to fuck and wait until the heat died down. Now, in the third episode, the movie veers off in a different direction with this CO using a prisoner's ass. Oh well, who am I to call out Titan Men on continuity issues. Hunter Marx takes his piece of ass doggy style, then Jaden rides him, and finally, Marx screws Jaden on his back on a bench. While getting drilled, Drake jacks his dick furiously, then suddenly grunts, "Fuck me, fuck me, fuck me." And he blows his huge wad all over his hairy belly and chest.