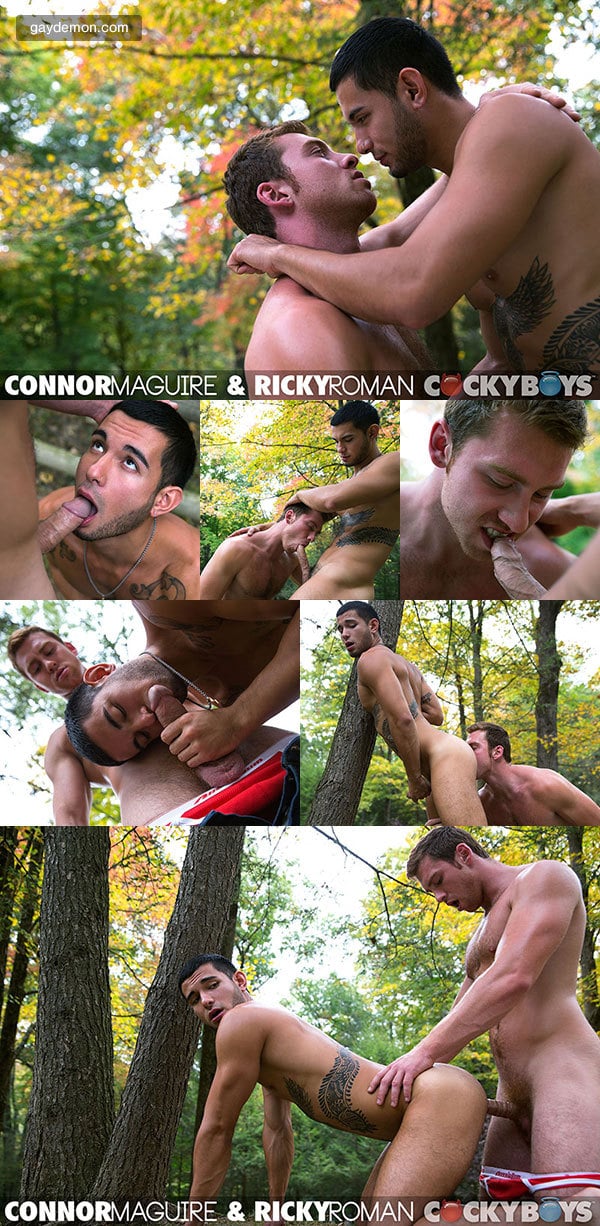 At the prospect of getting fucked by Connor Maguire, Ricky Roman remarked, "this is gonna be on some other shit!". And he was right. The vocal bottom drives Connor Maguire wild and the energy is full-on at Cocky Boys.
With fall making everywhere look colourful and rustic, the guys just had to fuck outdoors and take advantage of that masculine background. Leaning against a fence post, the guys suck each other's dicks until Maguire is solid enough to pound!
The butt fucking positions change a few times. My favourite is when Connor has Ricky leaning on the top of the fence with his legs over his shoulders. They move down to the grass and work their cocks close to cumming. Connor takes Ricky's cock and jerks him off onto his chest.