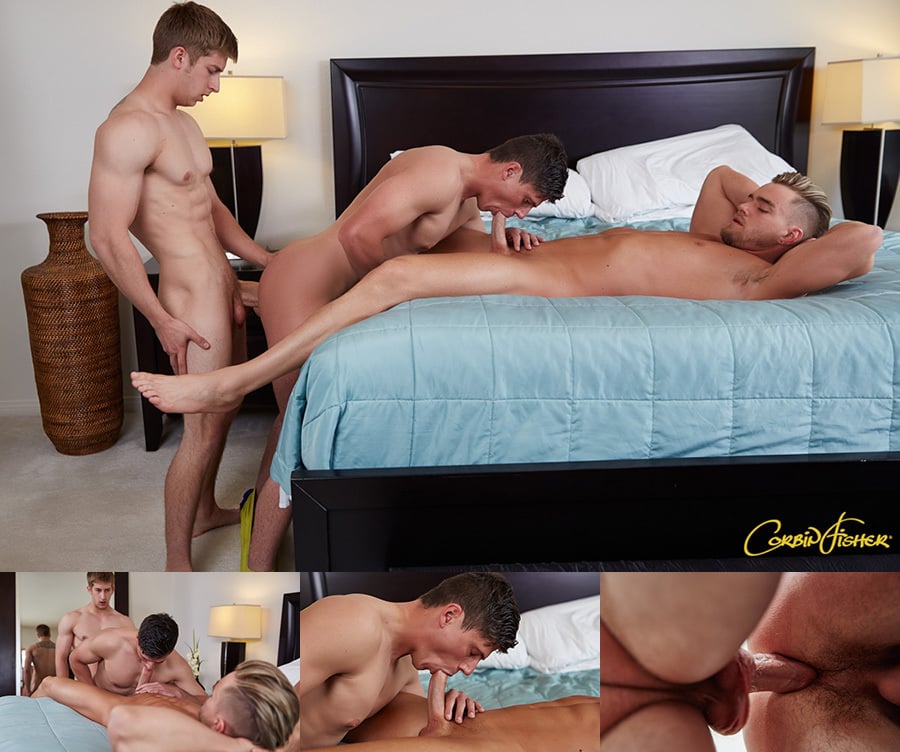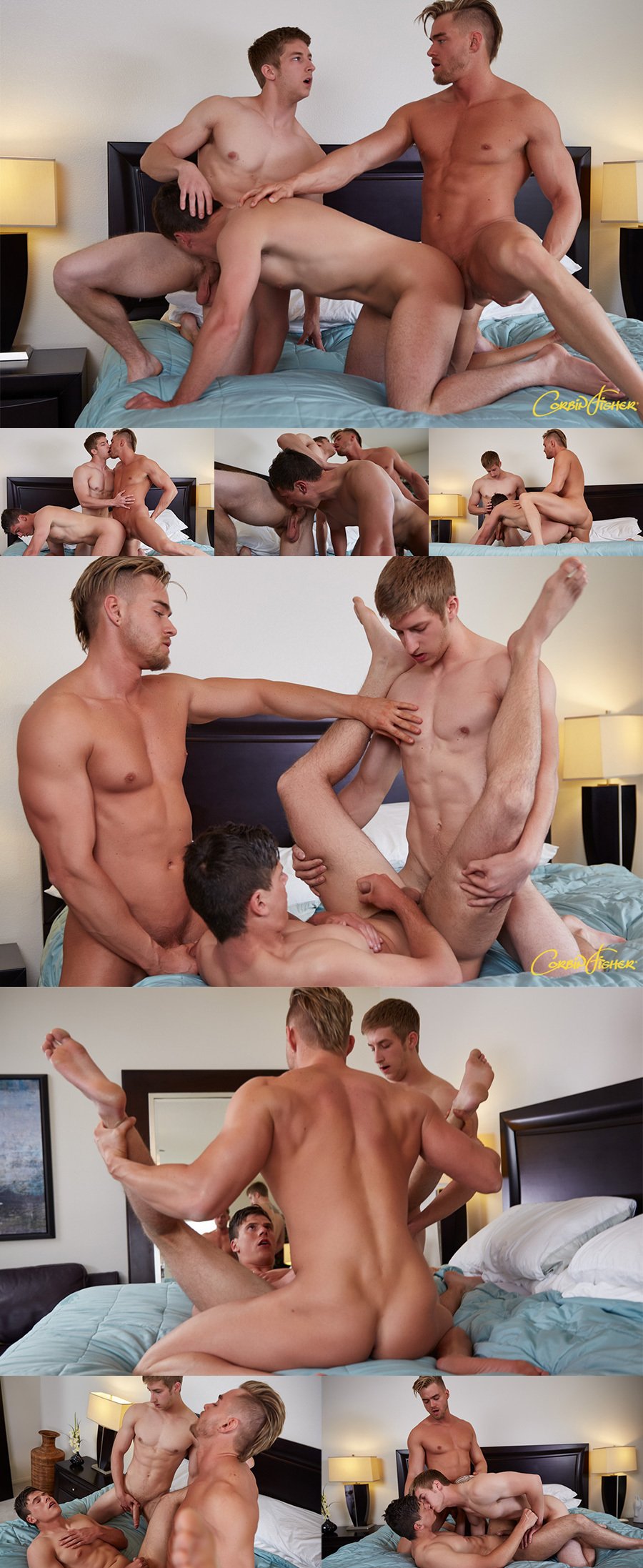 Who doesn't fantasize about fucking their favourite porn hunk? Some of us have even contacted a site or two asking if they'd make our wishes come true. That's Terry's supposed story: "Terry contacted us to help him fulfill his horny fantasy to be completely owned, used, and fucked by two of the biggest cocked jocks we have on our roster," says Corbin Fisher in the scene write-up. So they brought Connor and Brant in to give Terry what he wants. But the problem is that Terry isn't quite the amateur we think he is.
But in their defense, Corbin Fisher never actually said that Terry was an amateur who had never done porn before, just that he wanted a fantasy fulfilled. Technically Corbin Fisher wasn't lying. I guess. But back in 2013, Terry performed for Next Door Male, Next Door Buddies, and Man Royale as Jett Ryan. This Corbin Fisher scene sat in my assignment queue for a couple of days and I was excited by the notion of seeing a fan getting spit roasted by two big-dicked guys. Then I saw the Terry / Jett Ryan connection on another blog and my titillation fizzled. My fault really for reading too much into a scene write-up.
I never was a huge Connor fan and he only interests me slightly more now that he's looking a little edgy with his undercut. I like Brant a lot, however. And he's appeared in 20 videos now. He's lean and ripped and sports a thick cock, although I wouldn't actually call it a "massive dick" like Corbin Fisher does. Still, it's big enough to make Terry groan, "Oh ... feels good," while he's getting fucked from behind. Brant and Connor swap back and forth and give Terry the fucking he craved, then one by one, the guys unload all over Terry's body.