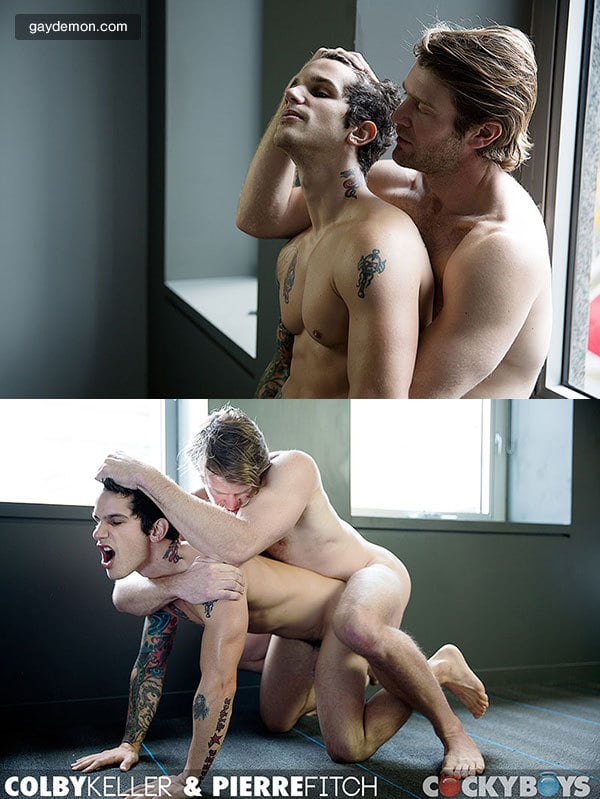 Neither Colby Keller nor Pierre Fitch require an introduction. Both studs have been in the porn industry over 10 years! Normally though, Pierre Fitch would be dominating a twink or fucking some dude's brains out, but this time it's different.
Cocky Boys paired the two up for some "rag doll" action, where Pierre gets his hot ass pounded by 200+ lbs of muscle known as Colby Keller. While I've never really thought Colby is a looker, there's no denying his capabilities when it comes to drilling a hot ass!
Pierre begs Colby to pound deeper and harder, screaming that he loves it as Colby bangs him, amidst all the sucking, rimming, slapping and spitting going on. Finally, Colby plasters Pierre Fitch's body in his seemingly endless spewing load. Cocky Boys officially say that Pierre Fitch got "OWNED". Go check it out.