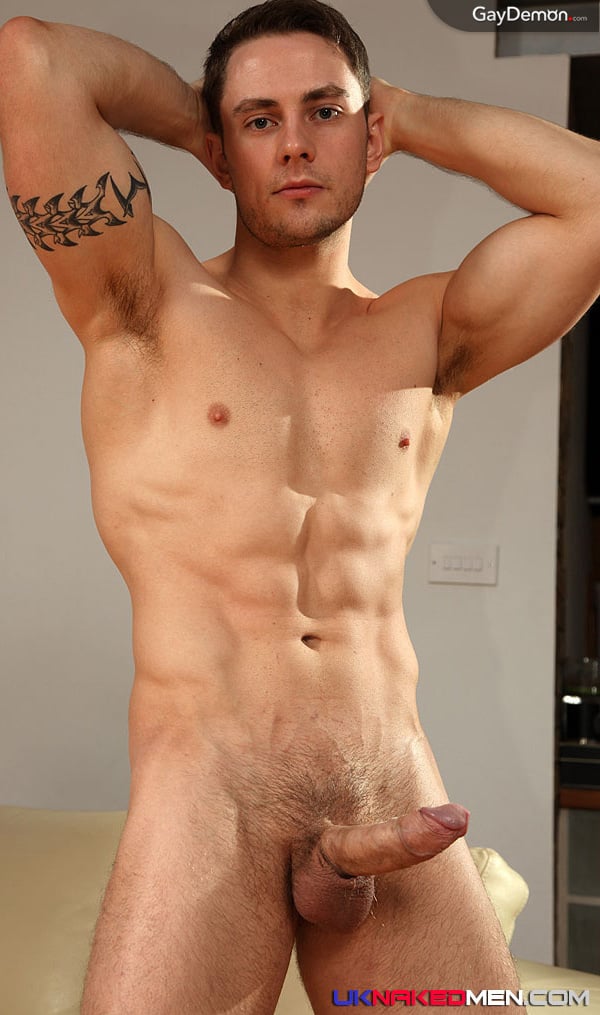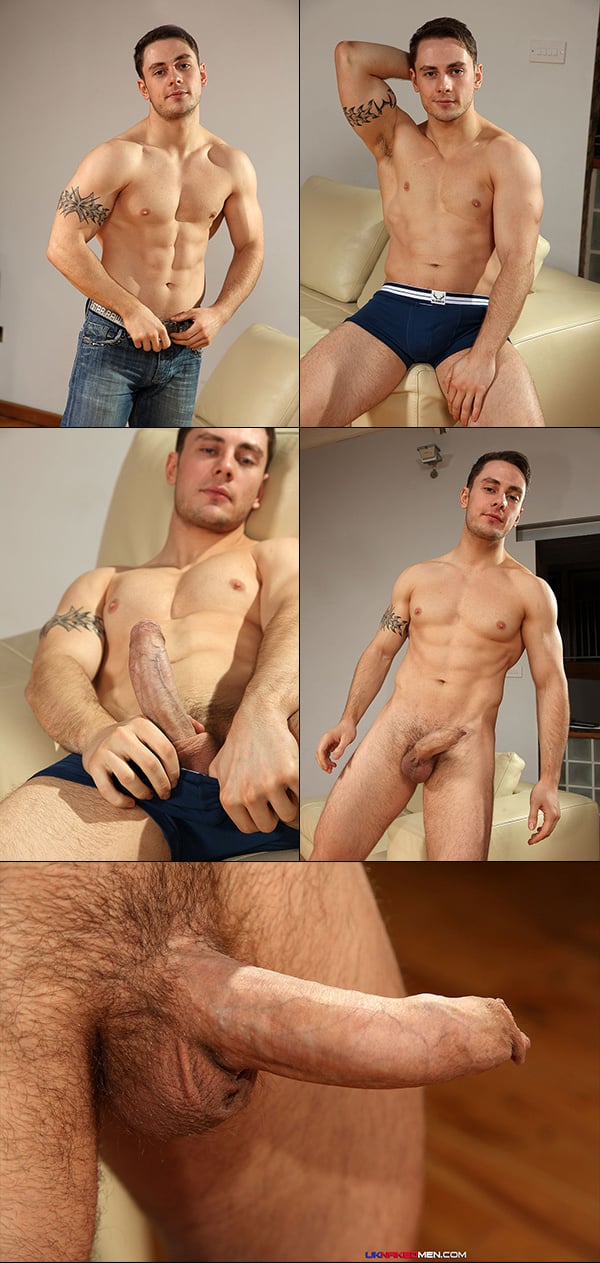 I never know whether to believe it when a gay porn site introduces me to a straight guy. We've seen it so many times before: a straight guy does a jack-off video, then before you know it he's bouncing up and down on a cock like a meteor is racing towards earth and this is the last time he'll ever have sex. So when Blake Mason introduced us to Nick Cheney as a new straight muscle hunk, I thought, "Okay, we'll see."
Then he popped up on Clothed Male Nude Male getting manhandled by three men and even getting his butt hole played with a bit. Last week, when Nick Cheney showed up on UK Naked Men, I thought, "Okay, here we go. It'll just be a matter of a couple of weeks before we see him fucking some guy's ass." I don't know if that's going to happen, but listening to Nick's interview at UKNM sure shows that he's one kinky fucker, so anything's possible.
He describes himself as a massive sex deviant and talks about being tied naked to a tree and having weights strung off his big uncut cock and balls. And by the way, if you like uncut cocks, Nick has one of the healthiest piece of foreskin I've seen in a long while. He says, "If I'm not pinning a girl down and fucking her through the floor boards, then it's just not happening." Nick's a lot of fun to watch in his interview, but it's even more of a turn-on watching him pumping his big thick dick in his fist. What a stud! You're going to enjoy him.