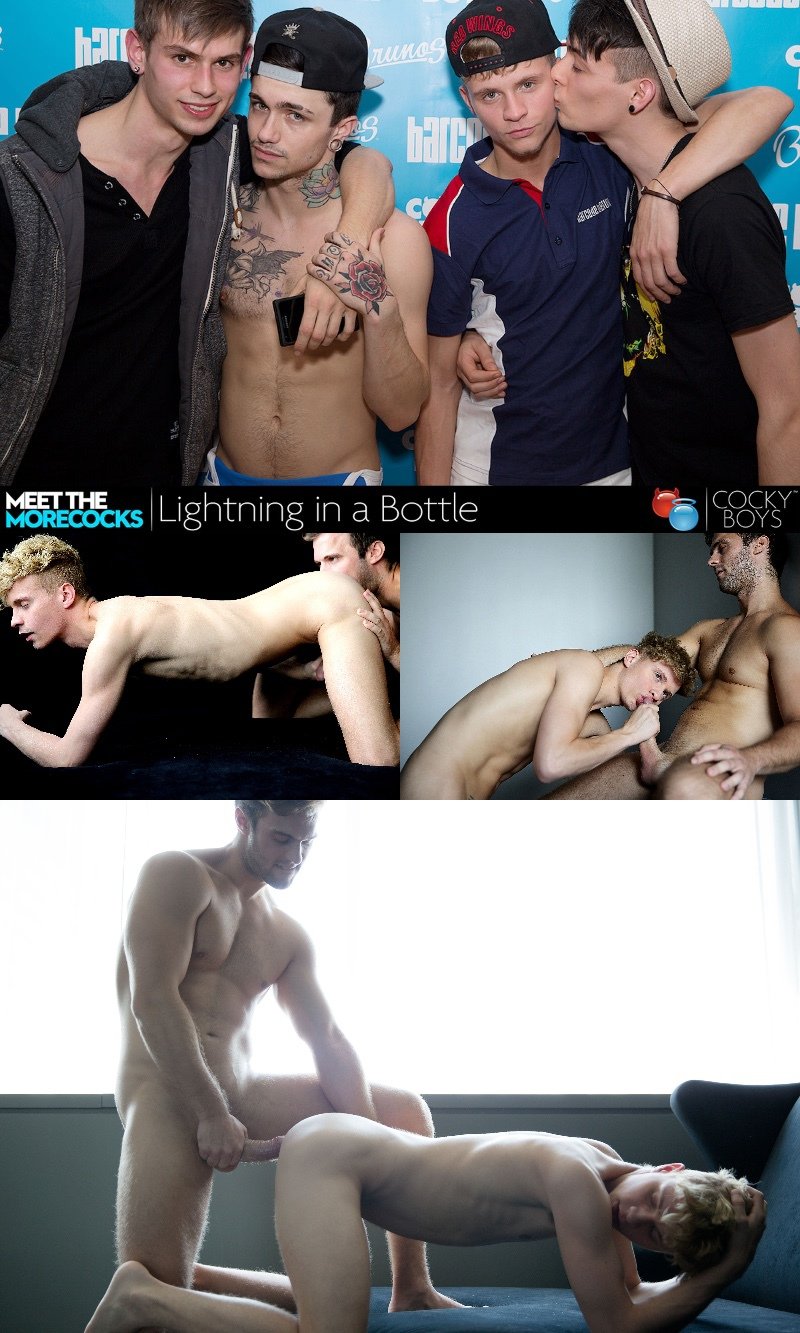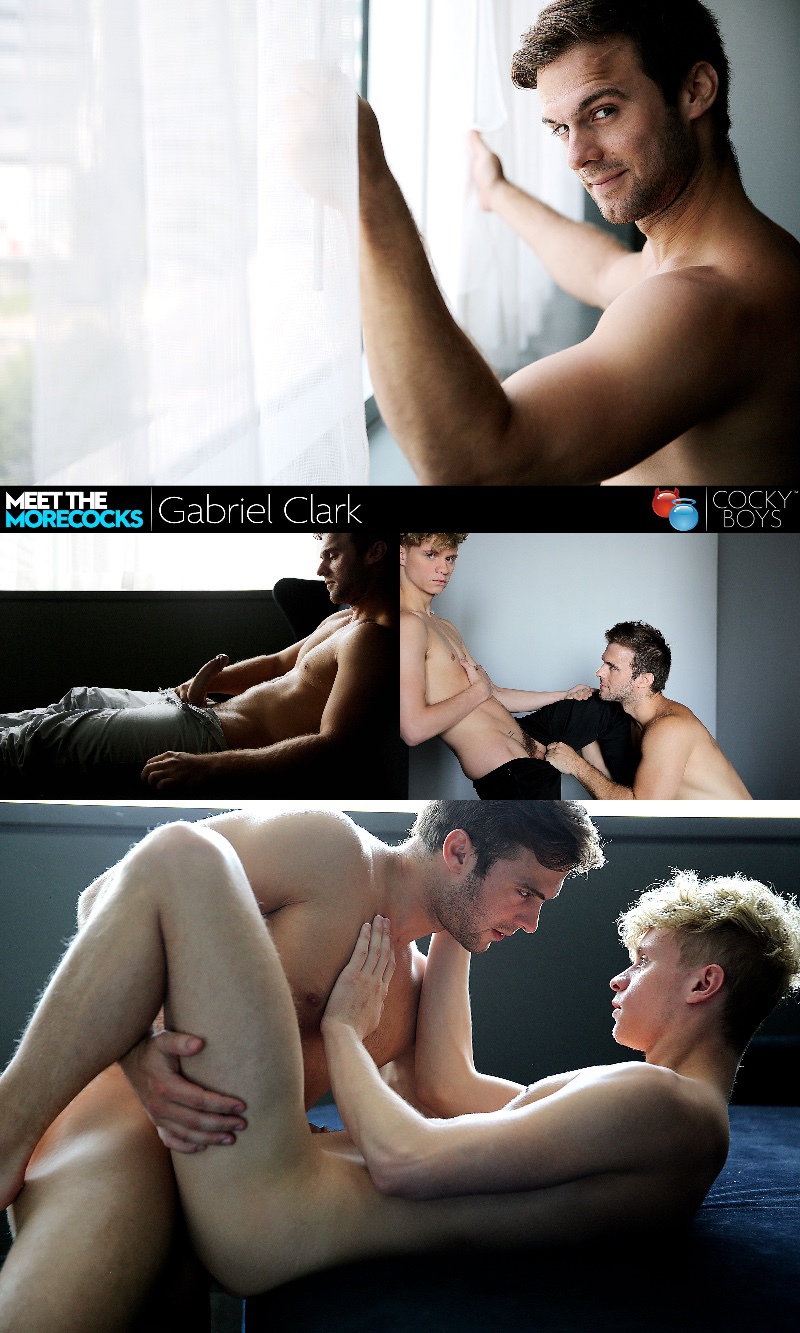 ---
Scene Pictures
Watch the new series right now at Cocky Boys
Cocky Boys releases a new series, kicking off with the pilot episode Lightning in a Bottle, which stars former model George Alvin (his real name), better known to fans as Max Ryder, and popular gay porn exclusive at Cocky Boys, Gabriel Clark. The series is a true story about how and why Max Ryder decides to leave porn when he returns to New York, and the cast come from behind the scenes to in front of the camera to tell the story in the form of a 30 minute film released alongside each sex scene.
Max and Gabriel make a perfect pairing. Gabriel is an experienced sex beast and is titivated by the cute blond Max, who makes a splash onto the scene like a meandering young pup. He loves to bottom for the right top, and Gabriel is it. They recollect their yoga orgy scene that blew up their careers at Cocky Boys. They lock lips and Gabriel immediately, in true form, takes control. Max is soon flipped over after blowjob swapping, rimmed and primed for his legendary cock.
Cocky Boys says, "Meet the Morecocks is a ground-breaking and unique look at the process of adult filmmaking. And for the first time, CockyBoys will be releasing each 30-minute "safe for work" episode separately from its concurrent sex scene."