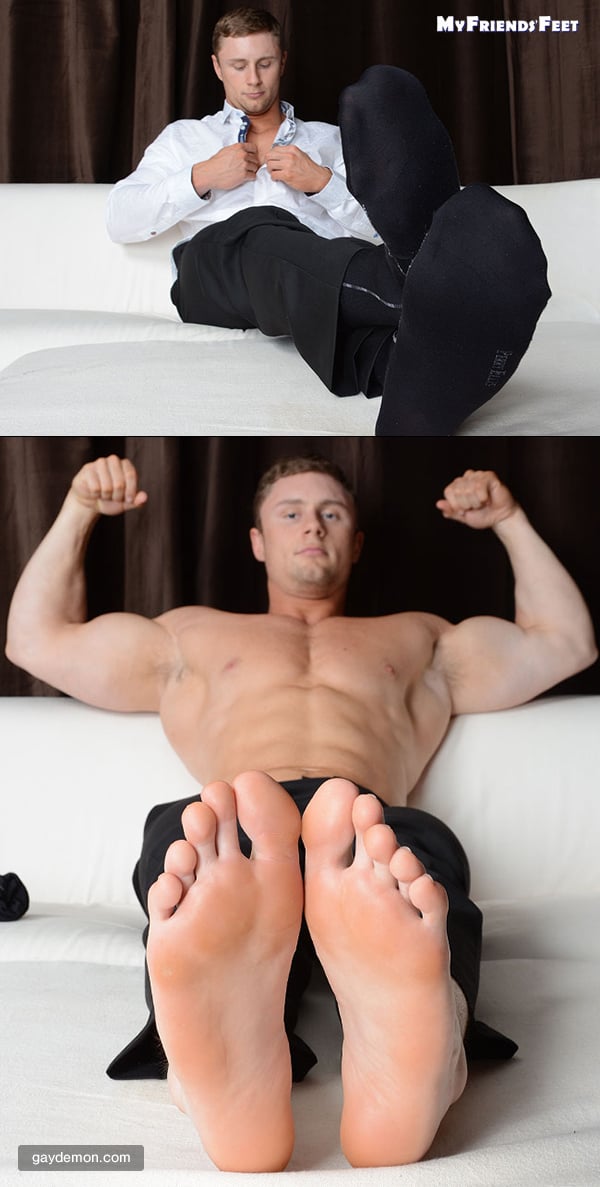 I love men's bare feet. I know lots of guys hate them, but I love them, well, most of them. When this assignment landed in my mailbox this morning I was thinking, "Please, please, please ... don't have ugly feet." I simply can't talk up a man's feet if they're a mess. Shit, I have refused a second date from a man because I saw his feet on the first one and never wanted to see them again.
Thankfully, Clay from My Friends' Feet has a nice pair. Clay is a good-looking, blond hunk; he's a bodybuilder and stands over 6-feet tall. He's wearing business casual wear, so fans of dress shoes and dark socks will like this one.
I'm not into shoes and socks, just give me the feet, baby. When Clay peels off his socks, I'm not disappointed. First, his feet are big, size 13. Second, this dude takes care of them. They're clean, not calloused, his nails are clipped, and he's sporting a bit of hair on his toes. Maybe Clay's feet are a little too perfect for you? That's fine, I just checked out Kirby over at My Friends' Feet and his are a little more weathered.