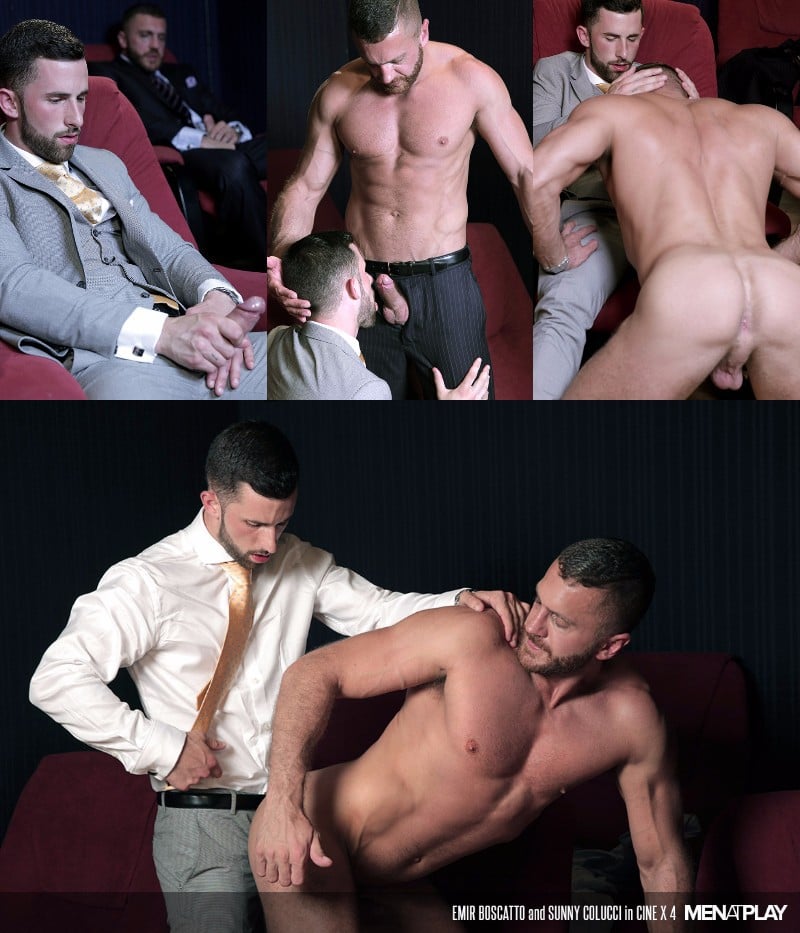 Watch the Whole Cine-X Series at Men at Play
This fourth installment in Men at Play's Cine-X series featuring newcomer Sunny Colucci banging Argentinian hunk Emir Boscatto in the porno theatre, but there's a surprise ending. Come inside and check it out.
Sunny Colucci has been fucking his way across European gay porn sites, so it was only a matter of time before he landed at Men at Play. And I think it's pretty hot that he's mounting Argentinian reality-TV hunk Emir Boscatto, who is very much Sunny's senior. I've seen Sunny bottom a number of times, so I half expected that Emir would be banging his cute little butt, and he does, but not before Sunny him tops first.
Sunny sits back in the comfortable theatre seat and lets Emir nurse on his big dick. The hunk gulps and swallows and can't get enough. Sunny reaches across his back and slides his fingers between Emir's legs, making their way to Emir's quivering fuck hole. Sunny plunges a digit inside and the hunk moans with pleasure. "Please ... fuck me," he pants. Sunny stands and gives Emir what he wants.