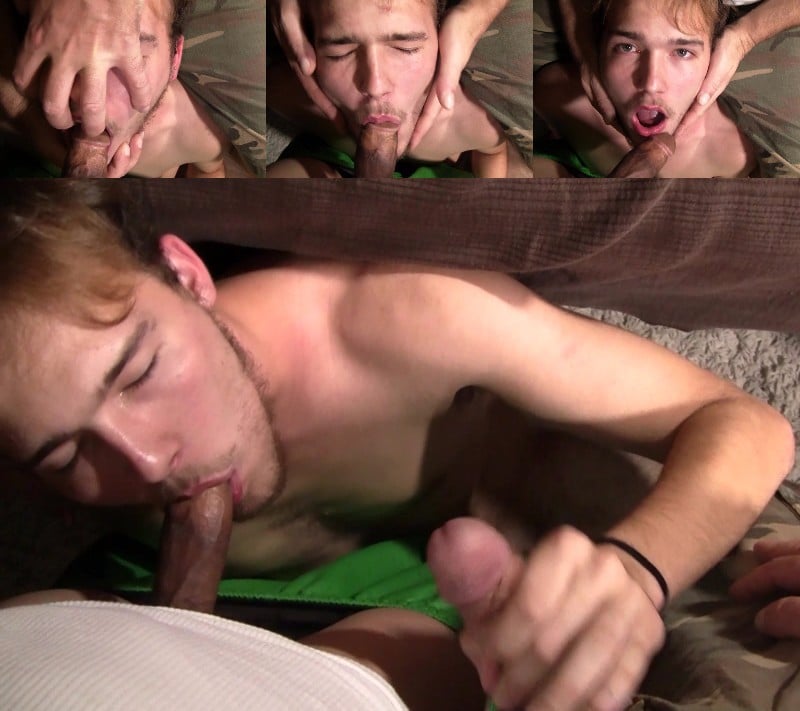 Watch Bad Boys Taking Their Punishment at Boys Halfway House
Rule #1 at Boys Halfway House is "no contraband any where, any time." Period. Leo Wright is a fairly new resident and he didn't he try to hide his booze, there it was in a purple water bottle sitting right on the dresser in his room. When the house supervisors did their routine inspection Leo says, "I don't know what that is." Dumb ass.
One would have expected Leo learned how to lie better at catholic boys school. He doesn't even try to come up with a better excuse; playing dumb might have worked with the nuns, but it's not going to fly around here. After a slap across the face, Leo is ordered to strip off his clothes, then he's got a dick in his mouth and another in his hand. And when he's not sucking deep enough, one supervisor pries open Leo's mouth with his fingers.
After a good throat fucking, Leo's is tied wrists to ankles with his ass in the air and the two counselors examine his hole. "Looks pretty tight," one says to the other, then he shoves his spit-lubed inside Leo's pucker and the lad struggles. Good thing they have a full bottle of lube, this boy's hole is going to put up a fight. And indeed it does, but with two men working his ass, it's not long before Leo's virgin fuck hole opens up. The second supervisor, who is more hung than the first, now easily slides inside Leo's loosened hole and goes to town on the lad's ass.
See more at Boys Halfway House