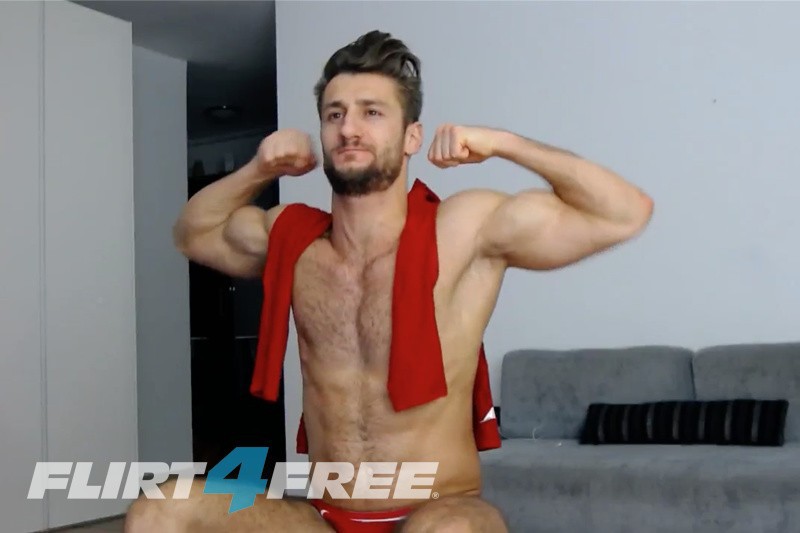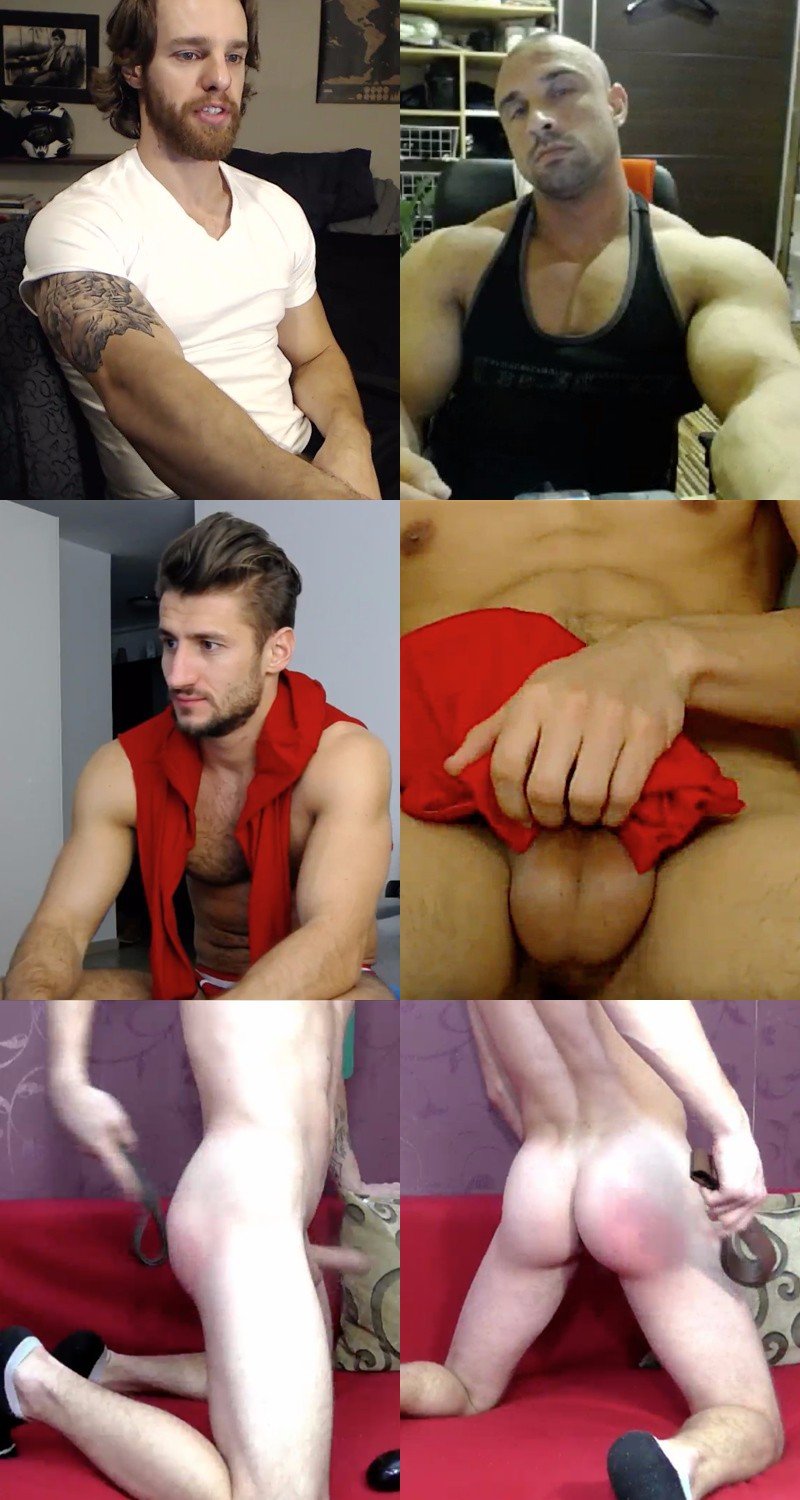 Get 120 free credits at Flirt4Free!
I'm opening a new restaurant called Eats. Because I"m in a literal mood. So I'm calling this Muscle, Ass and Balls because these guys are the proud owners of all those things. And I'm a proud watcher.
That's Chris Aron doing the bicep pose. And if I could I'd do the bicep squeeze and lick. Because it just seems like the right thing to do.
Ryan Reigns is the smiley guy in the white t-shirt. Movie star looks, though he seems to have come up empty at the Golden Globes. So did Ryan Reynods, so whatever.
Victor Flexer is the super built black tank top guy. I'd like to arm wrestle him, by which I mean he holds me down with his arms and pounds my holes. He can take his pick which.
Anderson Alse is flashing his sack. What a guy! And Raun Bond was aggressively smacking his ass with a belt. That red mark is not ass makeup. And I ought to know because I have a Masters degree in ass makeup. Or at least in ass.