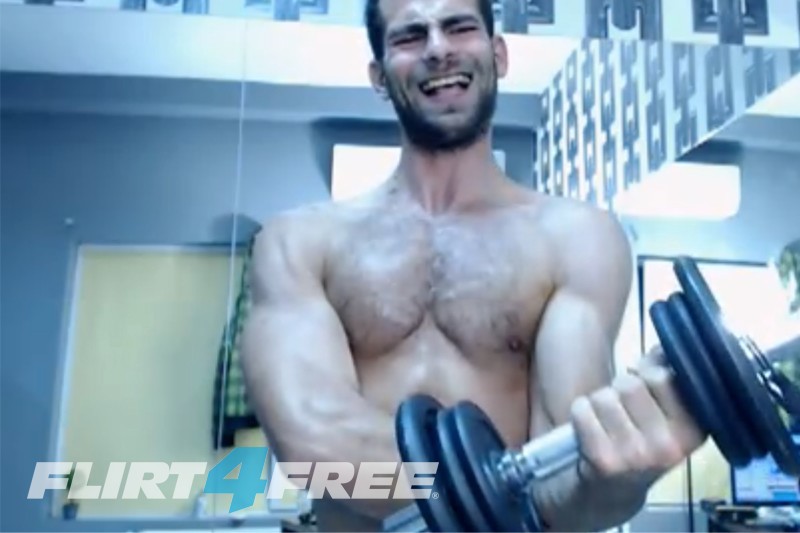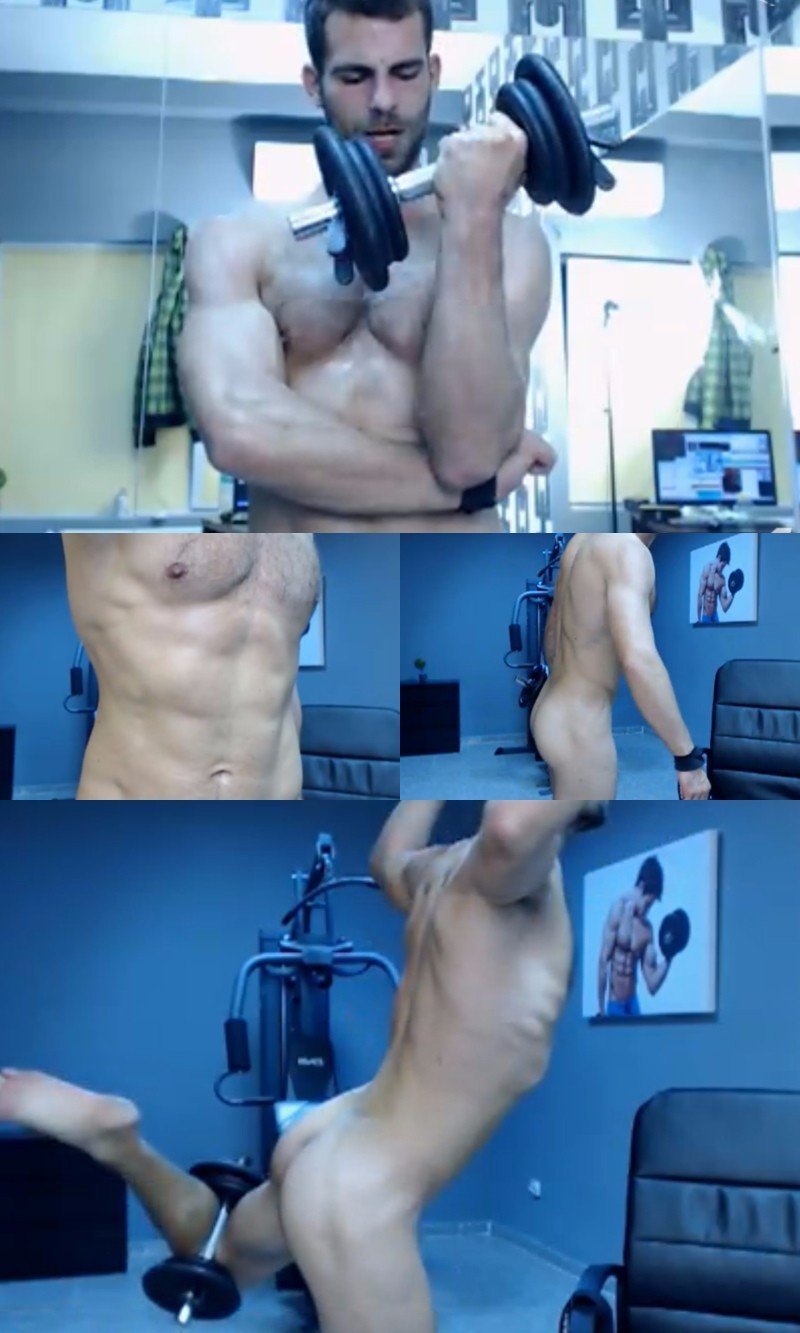 Get 120 free credits at Flirt4Free!
Workout orgasm face. I like.
Sure some guys at the actual gym get semi-orgasm face when working out. But not when completed naked in full titillation mode. At least not at my gym.
Though I work out at home mostly nowadays and sometimes I'm naked so I can sort of relate. No cam on at the time though. That I know of.
Mr. Tommy Hartman is quite agile with that dumbbell on the back of his knee. Not necessary a safety-approved workout move, especially barefoot. But in general, barefoot, fully nude working out is an approved exhibitionist method. To semi-quote the old commercial "Four out of five dentists recommend..." working out naked on cam while folks jack off.
Tommy's quite friendly also. And he was for sure really pushing himself in his workout. No fake straining there. He's multitasking. Like folks who work from home and get sucked off by a cocksucker slave under their desk.
Though real multitasking would mean the cocksucker was also working at the time. Maybe telemarketing. Though that could be a challenge with a mouth stuffed with dick. Depends who you're telemarketing to I guess.
Tommy has a damn splendid body. I added the damn part because if I'd just said splendid, I'd sound like a 1950s queen. Oh wait, I want to sound like a 1950s queen. Tommy sure has a splendid physique. There. Nailed it.